Power outlets are being put up around the Masjid Al Haram in Makkah to allow worshippers to charge their mobile phones free of charge.
The charging stations will be attached to pillars which will be wired up to the mosque's electricity.
They are designed to power eight phones at any given time and worshippers will be required to remain near their phones whilst they are on charge.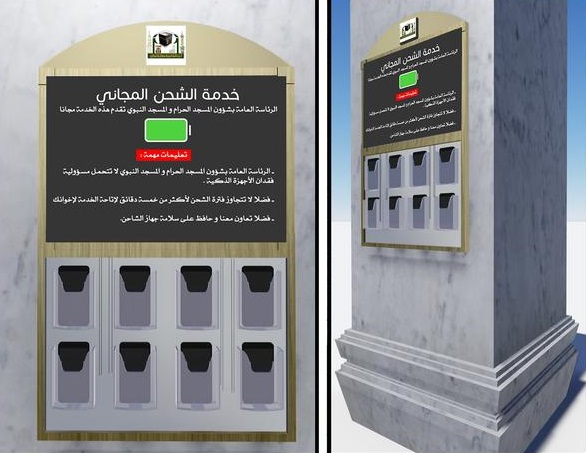 The mosque can get very crowded and sometimes it's possible to get separated from one's loved ones. This initiative will allow worshippers to get in touch with their family should they get separated and if their phone's battery were to run low by making use of the charging points.
Let's hope worshippers put their phones to good use by using them to read Qur'an on an app rather than taking hundreds of selfies in order to get the perfect shot to share on social media.
Do you think this is a good idea? Share your thoughts on the comments section below.