A Muslim woman dressed in a burka has saved a teenager from committing suicide in East London.
She was on the Bow flyover when she noticed the teen sitting on the edge contemplating suicide.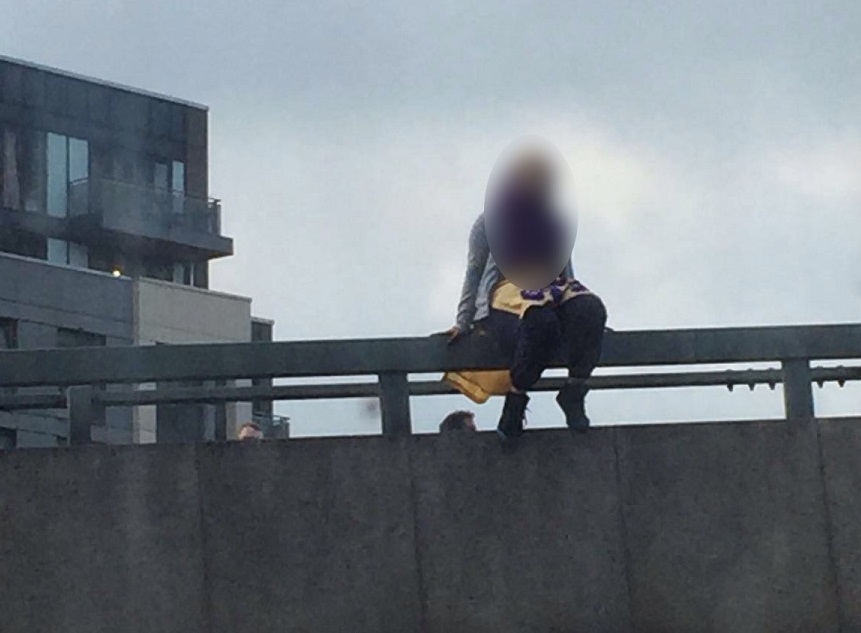 Immediately, she stopped the car by the side and approached the teen to comfort her.
Eventually, she convinced her not to jump and brought her back to safety. Police were on scene to provide assistance.
See video:
Click here to view the video on Facebook
Related: Hijabi Hero Rescues Schoolgirl from Oncoming Train
Help IlmFeed publish more stories like this.
Like our Facebook page: