Syrian refugees who were welcomed by Canada after fleeing the Syrian conflict have begun collecting aid for Canadians fleeing wildfires in Fort McMurray.
More than 80,000 people have been evacuated due to the wildfires with residents having to flee without their possessions.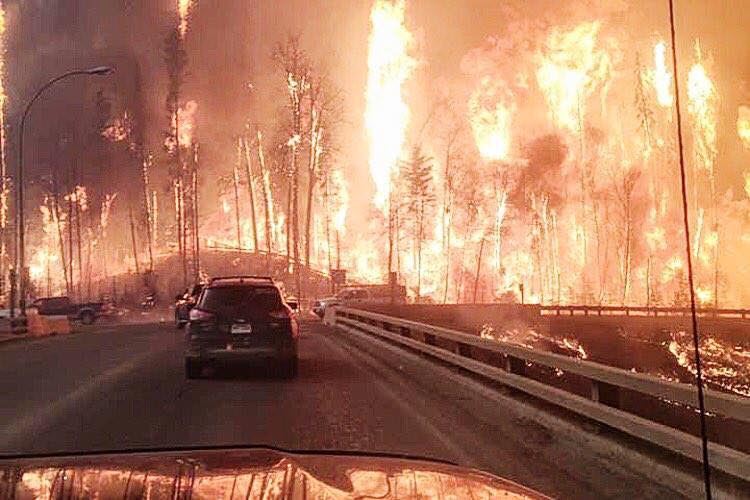 Naser Nader, a Syrian refugee posted the following message on the Syrian Refugees Support Group Calgary Facebook group: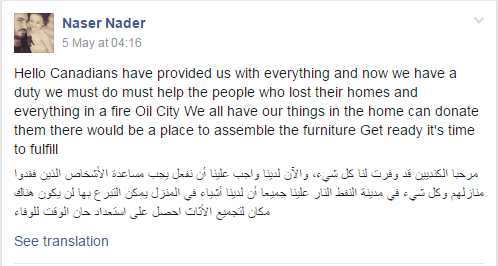 "Canadians have provided us with everything,"

"Now we have a duty, we must help the people who lost their homes and everything in a fire.

"We all have our things in the home can donate them."
The message encouraged other Syrian refugees to do their part and donate whatever they could and they responded by donating things like nappies, bottled water and children's toys.
Photos: Syrian Refugees Support Group Calgary Facebook Group
Sam Nammoura, co-founder of the support group, told The Huffington post that he was proud of their actions:
"Syria has a long history of being very generous,"

"Those newcomers who just came two, three months ago.

"Five dollars to them is just a huge amount of dollars. I was so proud. It brought tears to my eyes, it brought joy to my heart.

"I'm so proud of them, I'm so happy."
Their actions also touched the heart of their new Canadian neighbours who left many positive comments with many offering to help.
Brandie Savannah Walker said that their actions 'warmed her heart':
"This (like many things I've witnessed since getting involved with newcomers) warms my heart. I'm not in Fort Mac, but I'm your fellow Albertan, and I thank you."
Bev Rogan said that Canadians were 'blessed' to have the Syrians there:
"What an incredibly lovely thing you're doing. Just look at the wonderful difference you're already making in Canada! We are SO blessed to have you here"
Help IlmFeed publish more stories like this.
Like our Facebook page: