On Friday 29th June 2018, two Muslim students in Massachusetts, USA became heroes on the day of Jumu'ah.
On an uneventful Friday afternoon in New England state, two students from Saudi Arabia, Theeb Al-Yami (27) and Jaser Al-Rakah (25), noticed a mother in panic as her children were being carried away by the current in  the Chicopee River.
The pair jumped into the river attempting to save the two children. The children were rescued, but Theeb and Jaser lost their lives as the current became too strong and they were unable to get out.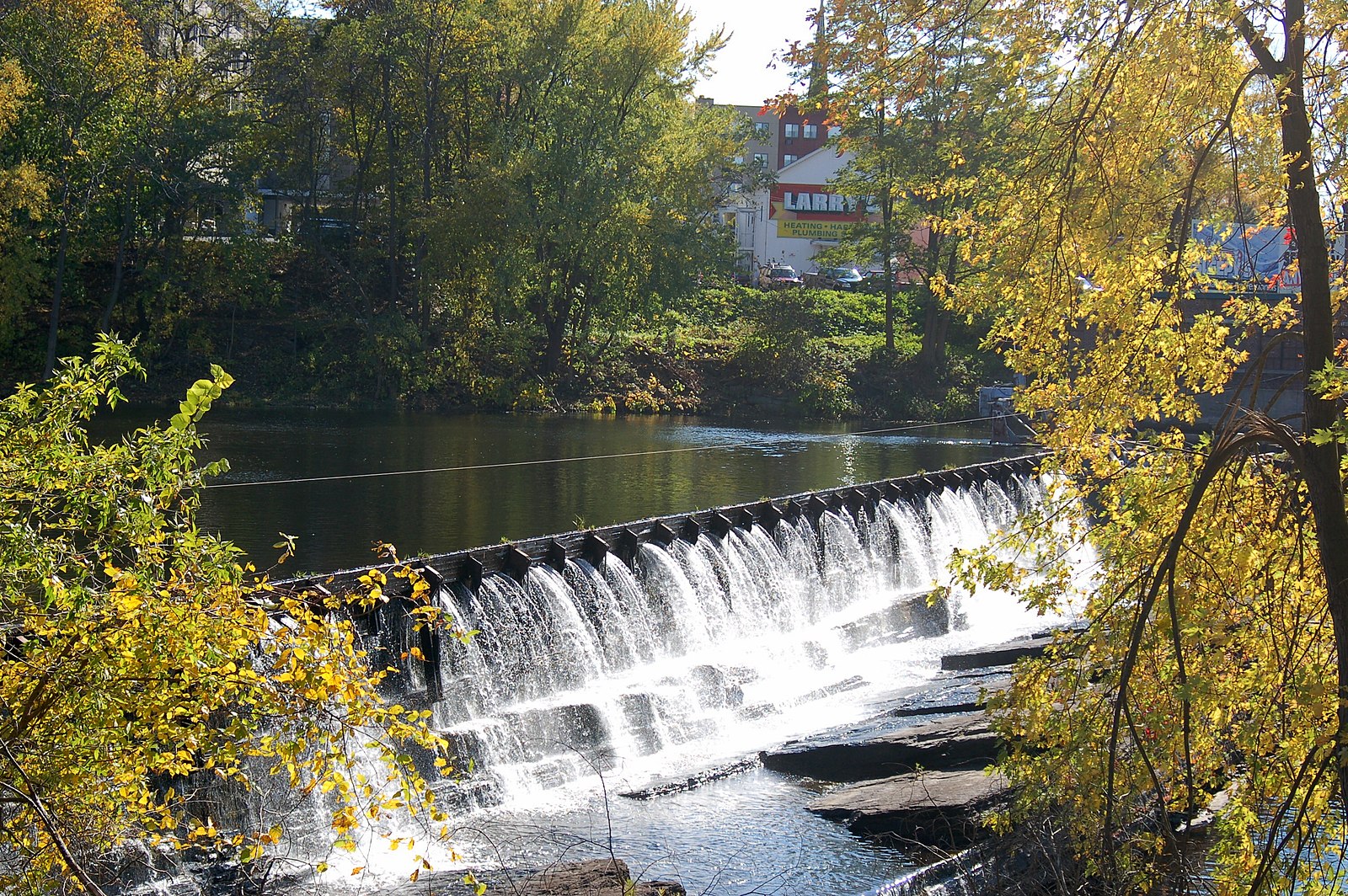 Chicopee Falls / Richard B. Johnson
Their bodies were recovered by state authorities on Friday and Monday respectively.
Theeb's brother, Awad Al-Yami told Saudi newspaper, Sabaq, "The American media are referring to them as heroes" and that the young men "were on a picnic next to the river when they saw a mother in distress trying to save her children, who now because of my brother and cousin are alive".
Theeb was studying Civil Engineering at the University of Hartford. His cousin Jaser was also an engineering student at Western New England University. The University of Hartford released a statement saying, "We will mourn this terrible loss together. In the days ahead, we will work with Theeb's family to determine the most appropriate way to honor his memory".
Testimonies poured in from across the country with the US State Department stating:
"The United States expresses its heartfelt condolences to the families and friends of Theeb Al-Yami and Jaser Al-Rakah after their tragic deaths in Massachusetts. The young men drowned while courageously attempting to save children in distress… Their heroism represents the very best of the international students who enrich communities across the United States."
The heroism of #Saudi students Theeb al-Yami and Jaser al-Rakah, who tragically drowned while courageously trying to rescue children in distress, represents the very best of the int'l students who enrich communities across the United States. We express our heartfelt condolences. pic.twitter.com/dtvtazYJTR

— Heather Nauert (@statedeptspox) July 5, 2018
In Islam, both drowning and passing away on Jumu'ah carry a great significance. The Prophet Muhammad (ﷺ) said, "One who is drowned is a martyr" (Sahih Muslim)
He also said: "No Muslim dies on the day of Friday, nor the night of Friday, except that Allah protects him from the trials of the grave." (Tirmidhi)