We've all done it…when making ablution, we have used more water than required, sometimes turning the tap on full blast and wasting water. Not only is it against the way of the Prophet Muhammad (peace and blessings be upon him), we may even be sinful for doing so.
Now, a mosque in Hackney, London has found a clever way to encourage worshippers to save water when performing ablution.
The following sign written in both Turkish and English has been put up in the ablution area: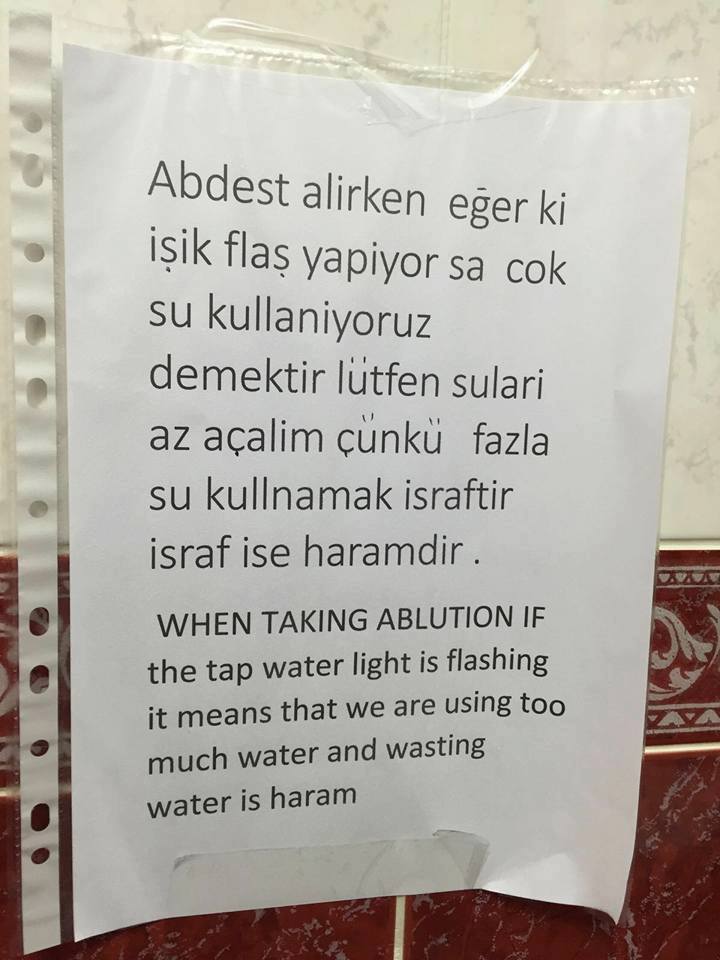 And here is a demonstration of how the taps work, a light comes on when too much water is being used:
Great idea, light shows when wasting water during wudu. Masjid in #hackney

Posted by ZamZam Academy on Wednesday, 3 February 2016

Video courtesy of ZamZam Academy
Help IlmFeed publish more stories like this by contributing as little as $2.
Like our Facebook page: