In a world where social media makes sharing our lives easier than ever, the doors of distractions and reminders  become equally open. By having our feed clogged up with swathes of  pictures of meals, outings and friends, we often forget to feed our souls. As Muslims, a spiritual connection with our Creator is key to life's successes which is accomplished through our Salah.
'Places You'll Pray' has become a well known hash tag on social media across the globe. Places. You'll. Pray.These three words merged together in a hash tag, will bring you real life pictures of people performing their Salah in different places around the world. Salah- the second pillar of Islam, lays the foundation of our religion and should be fulfilled 5 times a day at all times, seeing Muslims around the world performing their Salah in various locations on social media is a great way for the Ummah to connect, as the powerful photographs speak for themselves. Whether it is in a library, on the street or in a changing room, this hash tag explores the wide possibilities of places you can pray. It is hard to believe that what started as a small project has now become a universal connection for many.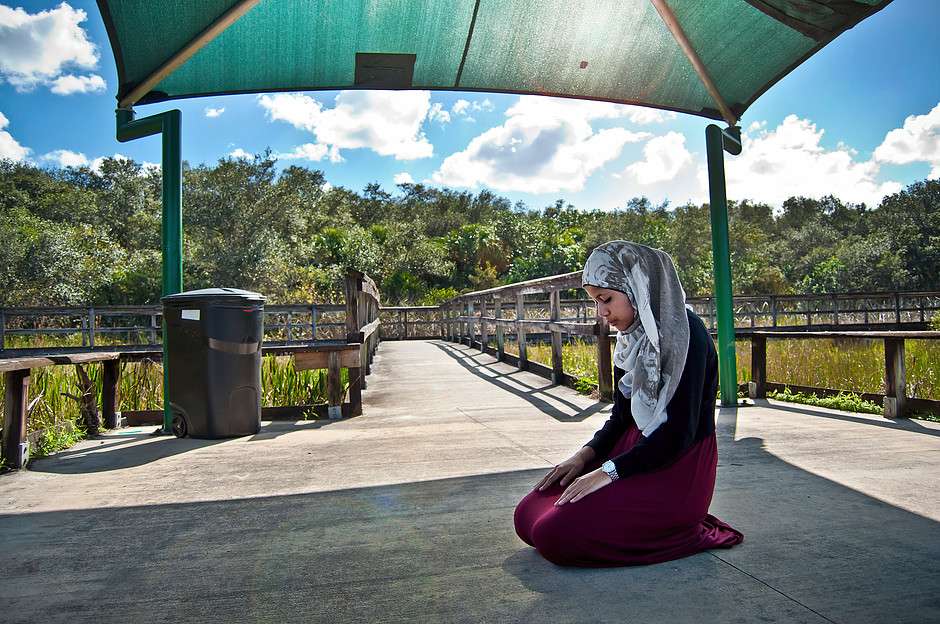 Tree Tops Park
"Prayer for me used to be just like something I had to do, like one of the five obligations, but as I got older and I guess especially now that I'm in college, prayer is one of the things that's most familiar to me and it's kind of like one of the times of the day, or one of the five times of day I have peace of mind. It relaxes me and it keeps me stable because that's honestly the only stable thing (really) in our lives."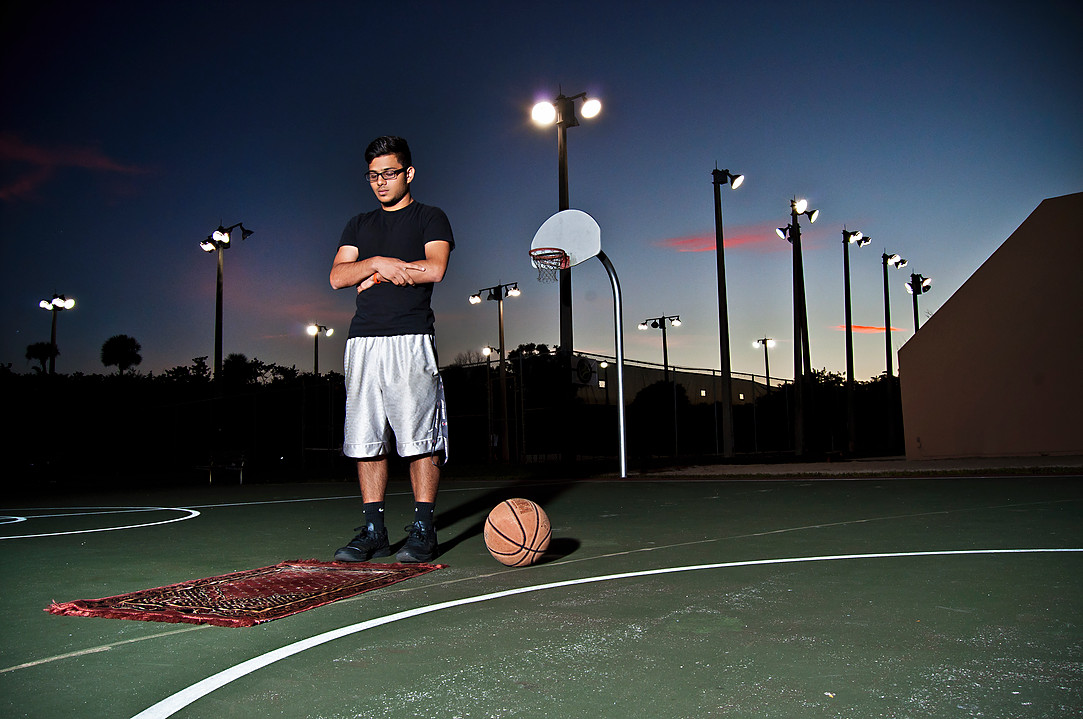 Ivanhoe Basketball Courts
"The first time I prayed here was in 7th grade with about 15 other brothers. At first, it was awkward praying in the courts, but after some time, it felt like every other salah at the masjid."
Sana Ullah, an American Bangladeshi, is the mastermind behind this brilliant idea! Sana started the 'Places You'll Pray' project in January 2015 as an initiative for fellow Americans to pray and embrace their faith. Her passion for visual storytelling and her constant need to produce stories is what lead to the creation of 'Places You'll Pray'. She is currently pursuing a Masters Degree in New Media photojournalism at George Washington University's Corcoran College.
She explains:
"Whilst Post-processing may be exaggerated at times and Instagram filters can often be abundantly used, the idea behind of these images is not to pose the subject and flaunt ones blessings, but rather to share with the world how easy it is to be a Muslim as well as spark healthy, educated conversations about religion, spirituality and Islam"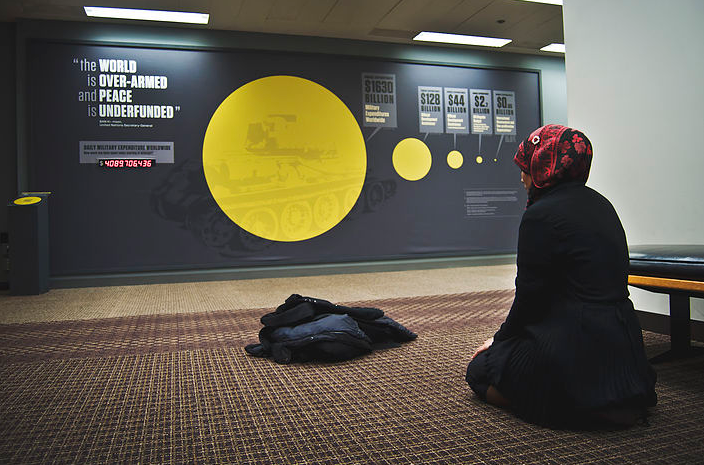 Seen praying inside the UN headquarters in New York, USA
Sana's project is not only interesting and visually stimulating, but it is also a much needed reminder that the remembrance of God should have no excuse, no matter where you are in the world…
 "Verily, man was created impatient, irritable when evil touches him and ungenerous when good touches him.  Except for those devoted to Salah those who remain constant in their Salahs…" (Quran 70:19-23)
Learn more about Sana Ullah's #PlacesYoullPray project here.