2000 people from all faiths and backgrounds have attended a street Iftar outside Finsbury Park Mosque.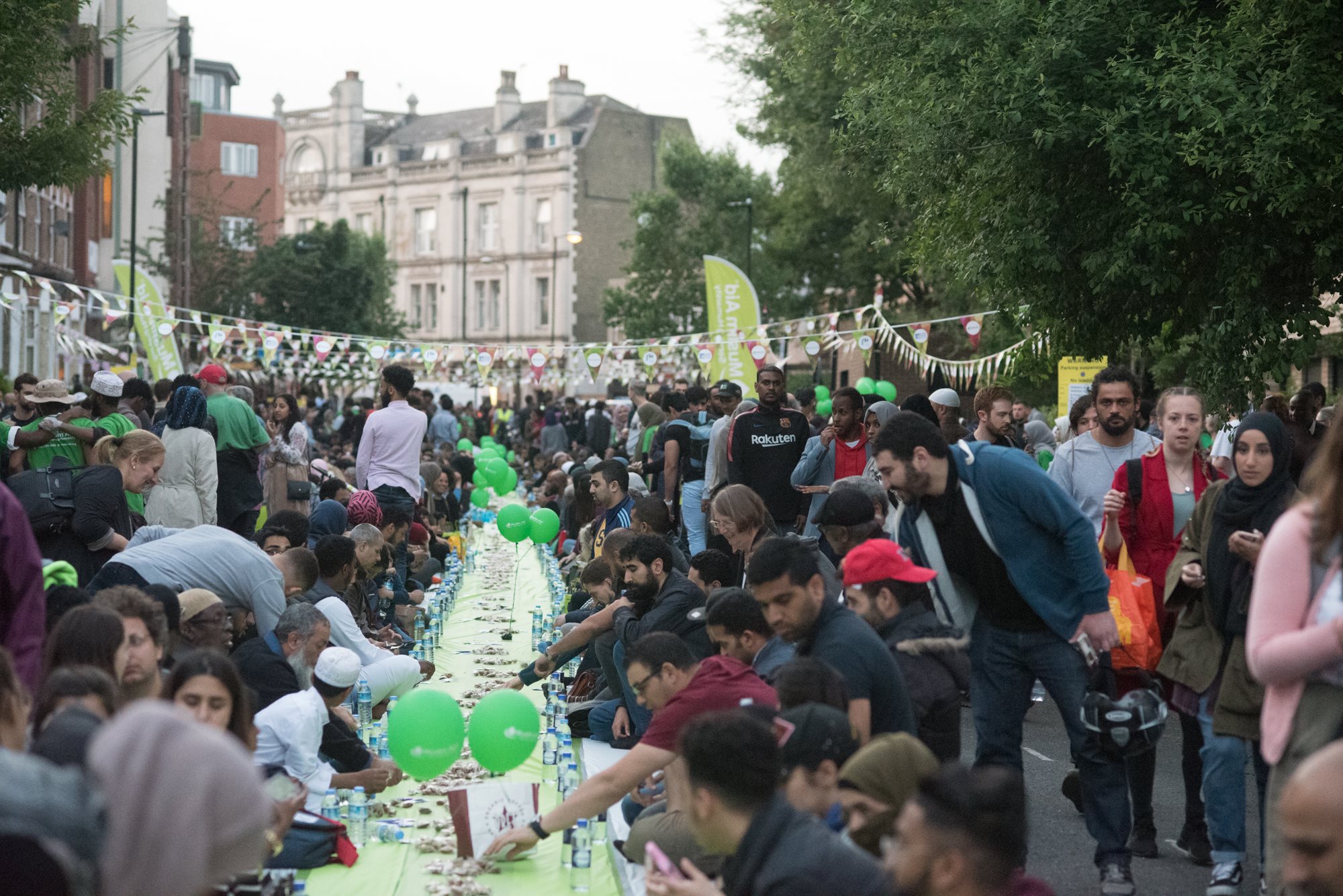 The public get ready to partake in the Iftar meal.
The Iftar was organised by Muslim Aid, the Muslim Welfare House and Finsbury Park Mosque on the anniversary of a terror attack which took outside the Muslim Welfare House when a car was deliberately driven into a crowd of Muslim worshippers. Father-of-six Makram Ali was killed in the attack and 12 others were injured.
The street Iftar's aim was to deliver a strong message – that the community will not be divided by hate.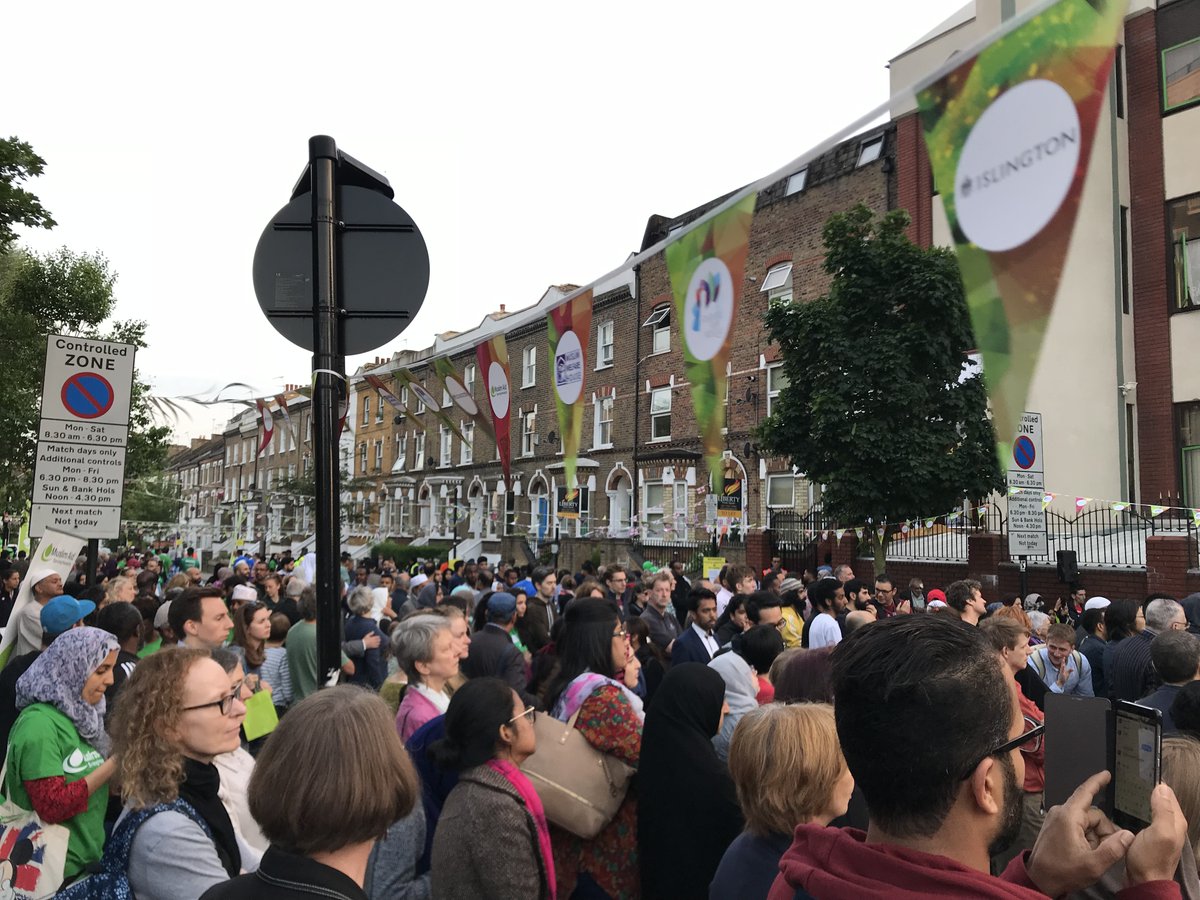 Crowds gather outside Finsbury Park Mosque to listen to speeches.
In attendance were leaders from different faiths as well as politicians including Labour leader Jeremy Corbyn who said "The racists will never win and we will never allow them to win'.'
Wonderful to join Finsbury Park Mosque for this evening's Iftar.

Worshippers who have been fasting during Ramadan invite friends of all faiths and none to share a meal at sunset.

Tonight's gathering was huge, and I'm very proud to see my community celebrating its diversity. pic.twitter.com/BK0EzKA40o

— Jeremy Corbyn (@jeremycorbyn) June 6, 2018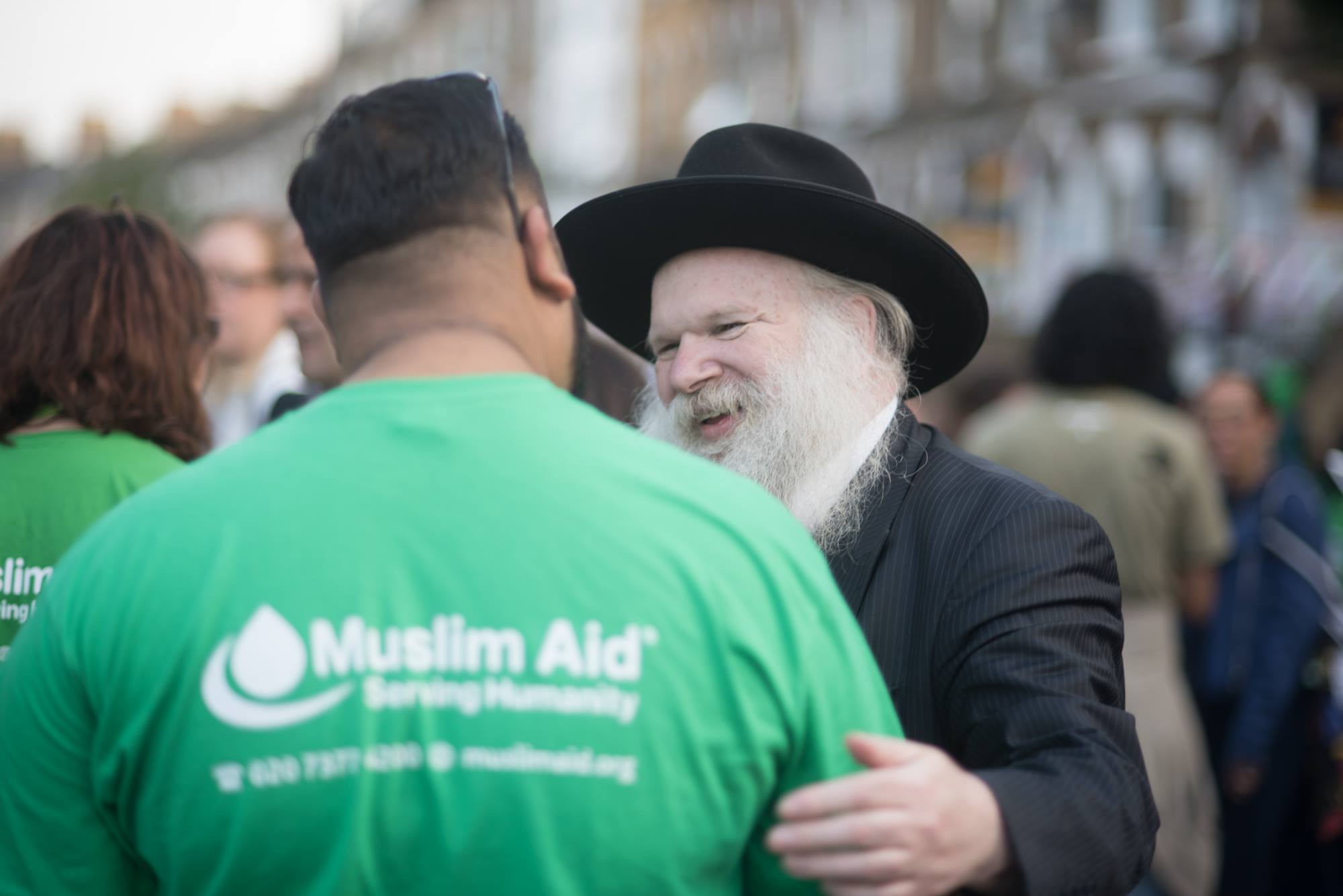 Makram Ali's daughter, Ruzina Akhtar spoke, thanking the community for their continued support following her father's murder.
"Although last year was a very tragic event for our family that took our beloved father from us, we would like to remember the positives that came out from those days with the community showing love and support.
"Also everyone that was around us. We're very happy to be part of this community and to be in this country with such a loving, diverse community around us.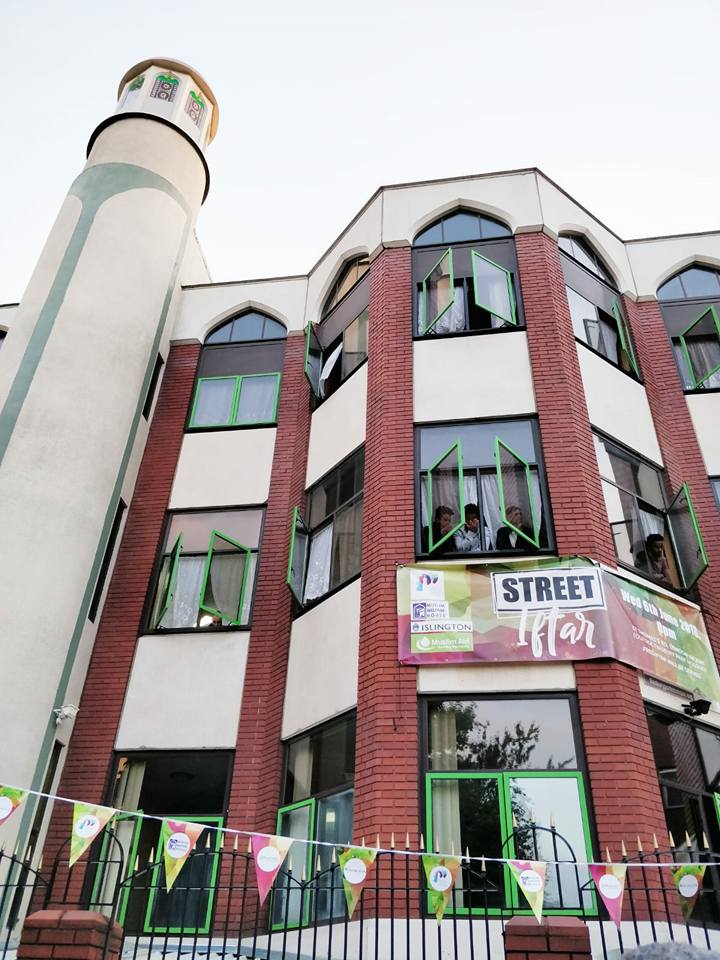 The Finsbury Park Mosque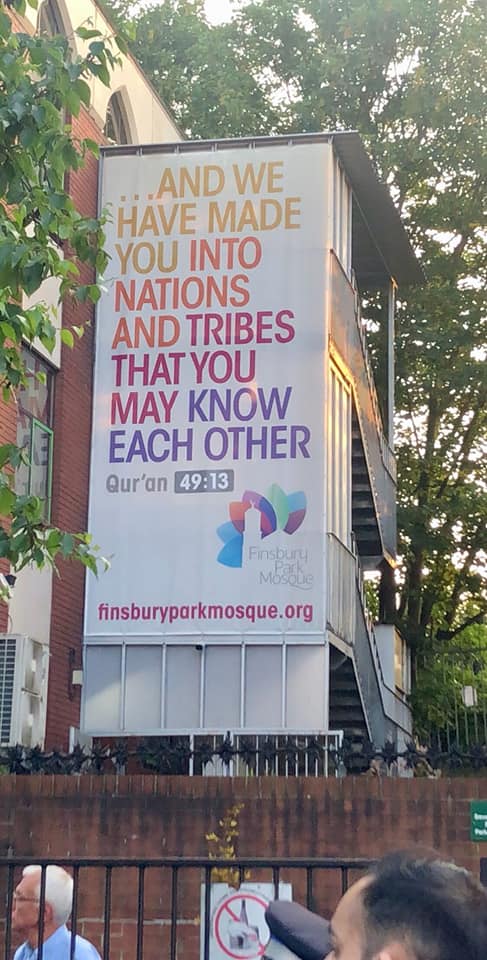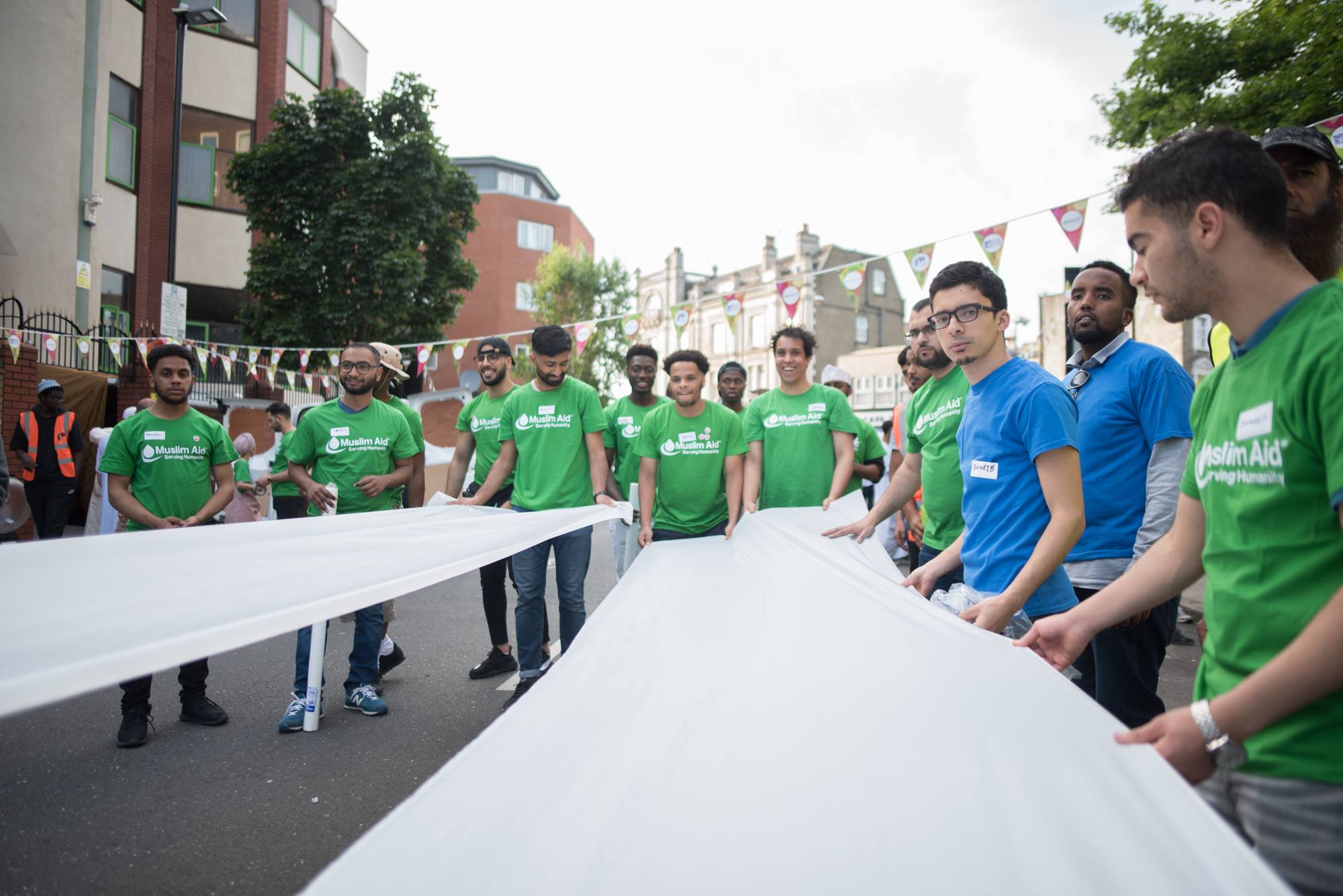 Muslim Aid volunteers help set up Iftar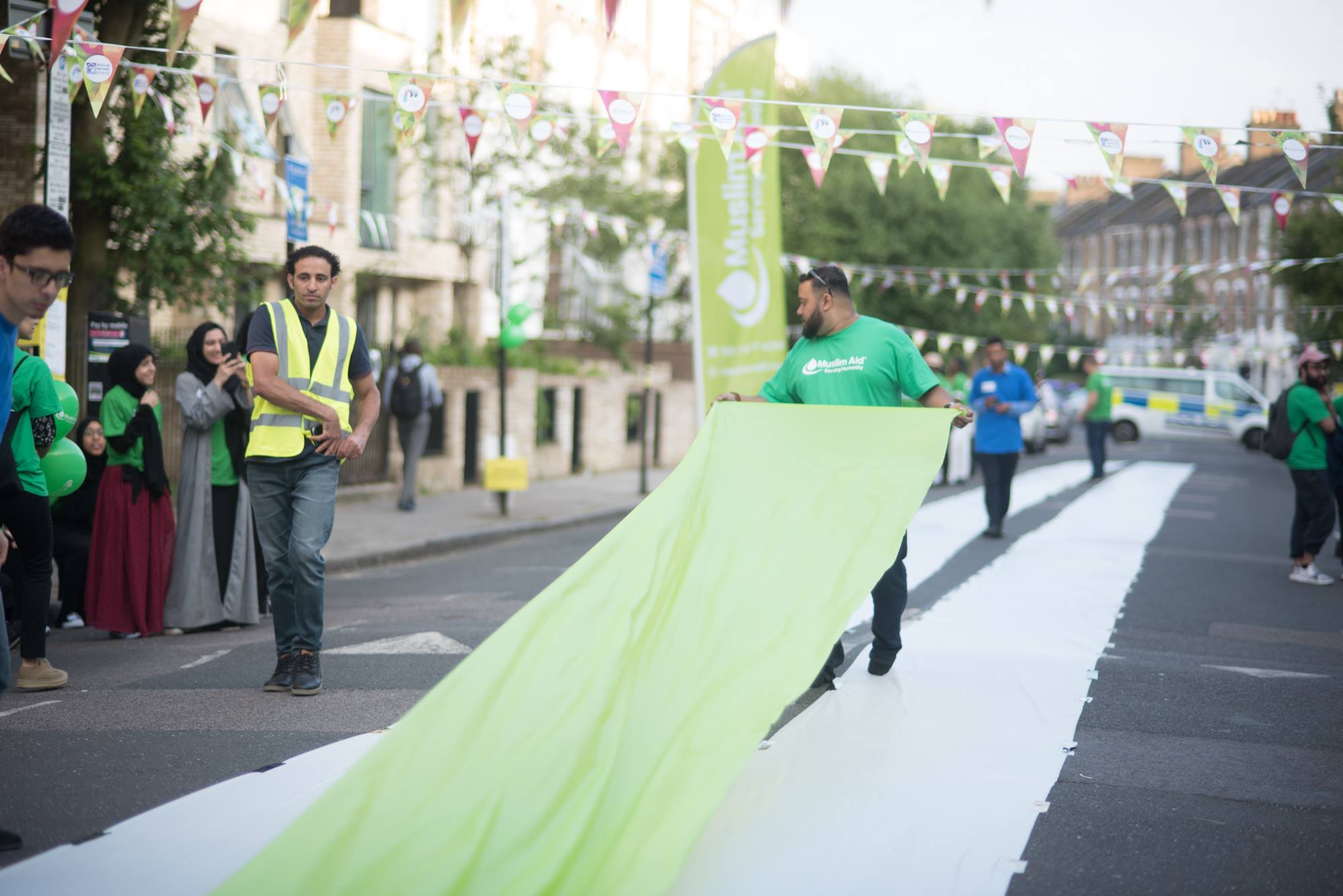 Muslim Aid volunteers help set up Iftar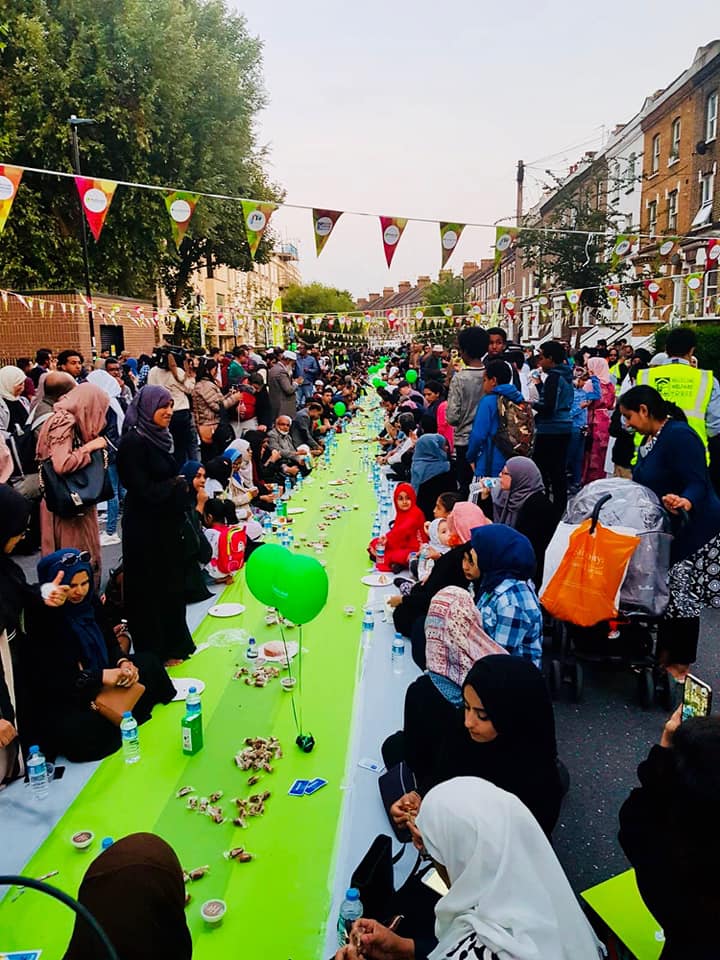 Thousands enjoy street Iftar