Heavyweight boxing champion Anthony Joshua has faced a torrent of abuse after posting a photo of himself praying in a mosque in Dubai.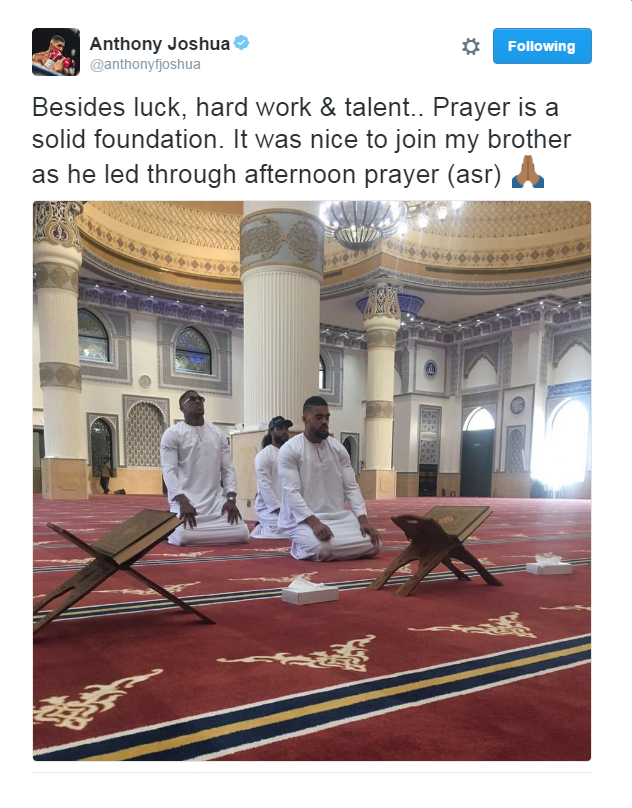 Although Anthony has shown an interest in the faith he is not thought to have converted to Islam.

After the photo was posted to his 815,0000 followers on Twitter and to over 1.4m followers on Facebook, many of his followers vowed to stop following him with others leaving Islamophobic comments:




Many others were dismayed by the negative comments and were more understanding:


But a Twitter user called Naz had the perfect response. He tweeted: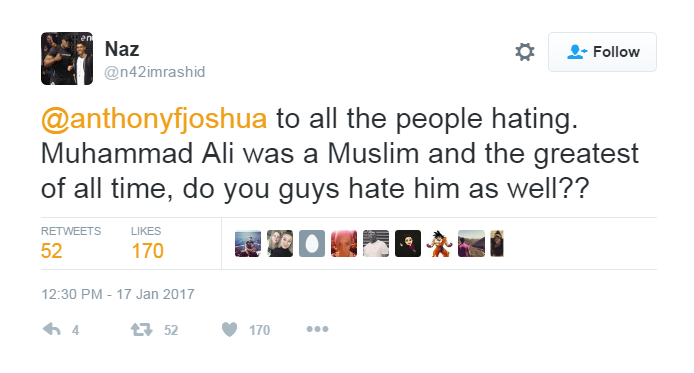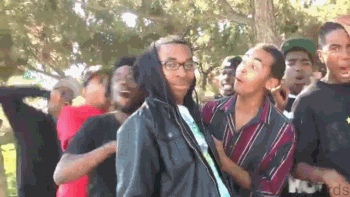 Muhammad Ali is one of the greatest athletes the boxing world has known who is admired across the world. Muhammad Ali was a proud Muslim who would often talk about Islam and faith openly.

Here is Ali speaking to a packed BBC audience about life and God:
This Ramadan, help us provide clean and safe water to the people of Gaza.