A billboard commemorating Australia's National Day in Melbourne, Australia featuring two Muslim girls wearing the Hijab was taken down after threats from far right groups.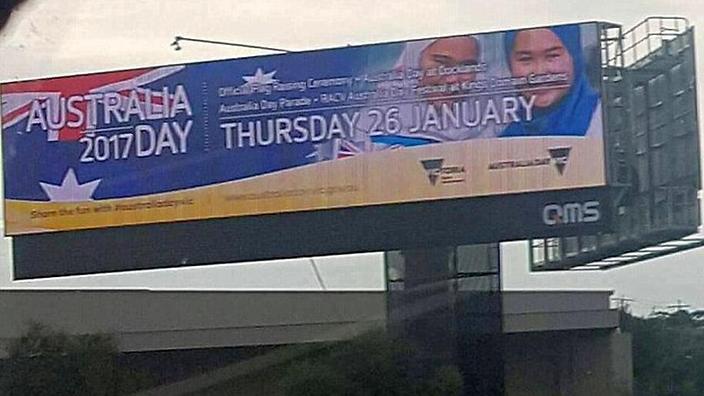 Disappointed with the decision, Dee Madigan, Executive Creative Director of Campaign Edge launched a crowdfunding campaign to put up billboards featuring the two girls across Australia.
The fundraiser has so far raised a whopping $107,795 (at the time of publication) and is continuing to rise. The company is also planning to take out full page press ads featuring the girls.

The perfect way to defeat hate!