Volunteers from British charity Muslim Aid have made the world's biggest samosa, weighing in at a whopping 153kgs.
The massive snack was prepared, cooked and served up at the East London Mosque on Tuesday 22 August and was distributed to the local homeless population.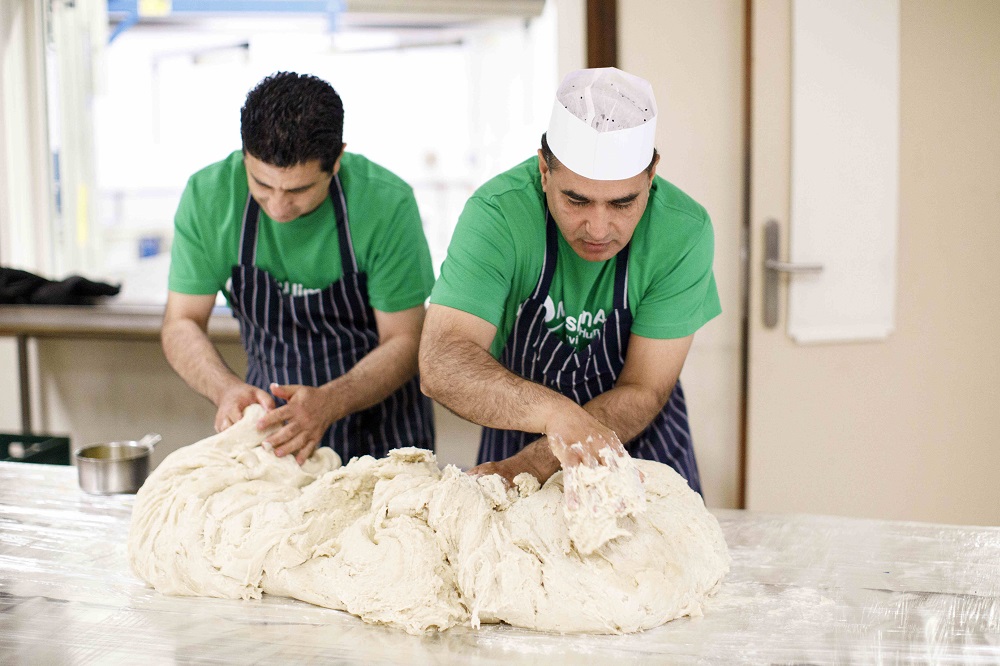 The idea was dreamt up to draw attention to the generosity of Muslims during religious festivals like Eid.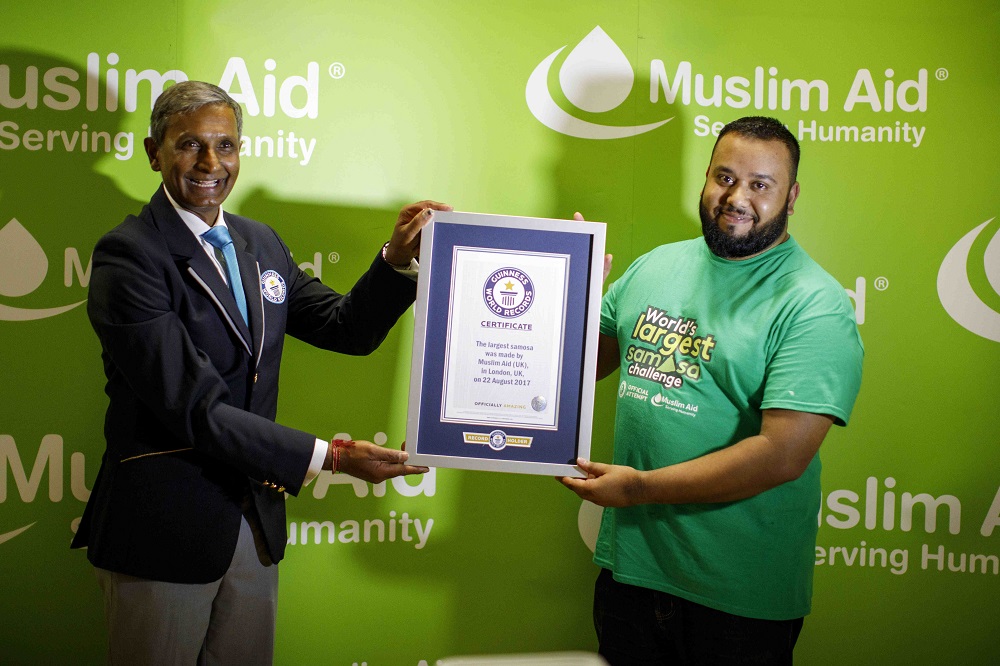 Zac Hussain, Director of Communities and Business Development at Muslim Aid, said:
"Everyone knows and loves a samosa.  We wanted to make a larger-than-ever version of this popular food to demonstrate visually how people of the Muslim faith work tirelessly throughout the year, and particularly during Eid, doing charitable acts to support the unfortunate in the community around them and further afield.

"The samosa will feed the homeless near our offices in London. Meanwhile, donations via Muslim Aid will feed hundreds of thousands in the developing world."
The second of the two annual Eids, Eid-ul-Adha, the festival of sacrifice begins on Friday 1 Septembers. As part of the festival, people are expected to do good deeds and demonstrate generosity by providing food for the poor including performing the act of Qurbani when they are required to donate meat to the poor.
British charity Muslim Aid expects to feed 300,000 people this Eid in countries like Bangladesh, Bosnia, Pakistan, Sierra Leone and Somalia.