In messages posted on social media, Mosques have offered shelter to those whose homes have been devastated by the flooding in Northern England. They have also prepared food and drink to be distributed to the local community no matter their faith.
@SeriousBrewCo @RochdaleCouncil @RochdaleOnline Al-Quba mosque Copenhagen St, Bilal Mosque Bulwer open 4 those flooded4 shelter,food drinks

— Rehman (@ali_r3hm4n) December 26, 2015
The Jamia Masjid Hanfia Mosque in Bradford prepared food and drink for the local community.
Supplies were dropped off to a nearby primary school: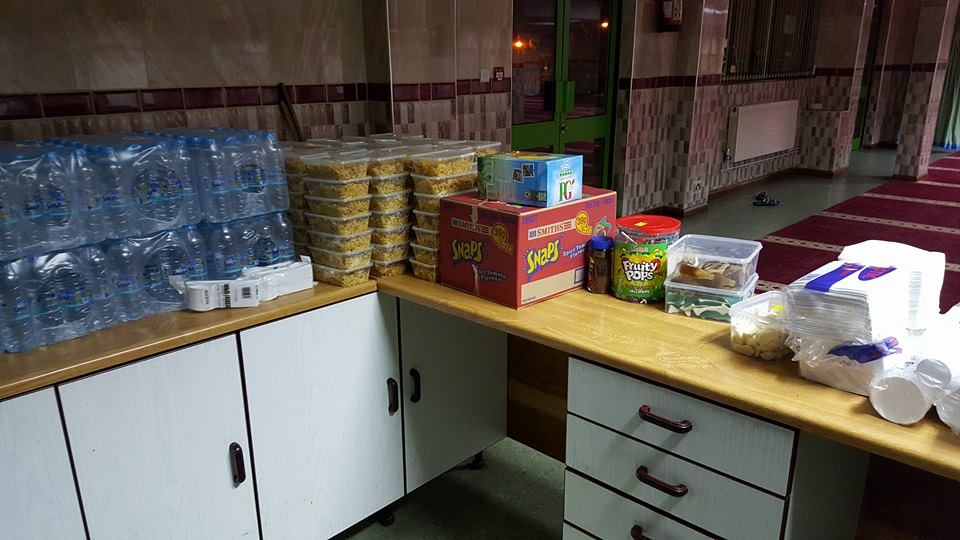 Following an electricity cut, the Golden Mosque in Rochdale appealed for candles to be distributed to homes…
Anyone in #rochdale with spare candles, torches, lights. Please bring to Golden Mosque do we can distribute to elderly residents

— Mohammed Shafiq (@mshafiquk) December 26, 2015
Prompting people to come forward with supplies…
And in true British fashion, the Golden Mosque also made sure emergency supplies of tea was made available:
Great work!