Hidden away amidst residential buildings in the heart of East London is a mosque which has been described as "one of London's best kept secrets" – The Burdett Estate Mosque.
The new mosque was opened in April 2017 and is a beautiful example of how a mosque can be designed in a way which complements the surrounding area.
The most striking feature of the mosque is the glass minaret which is situated at the corner and faces Makkah: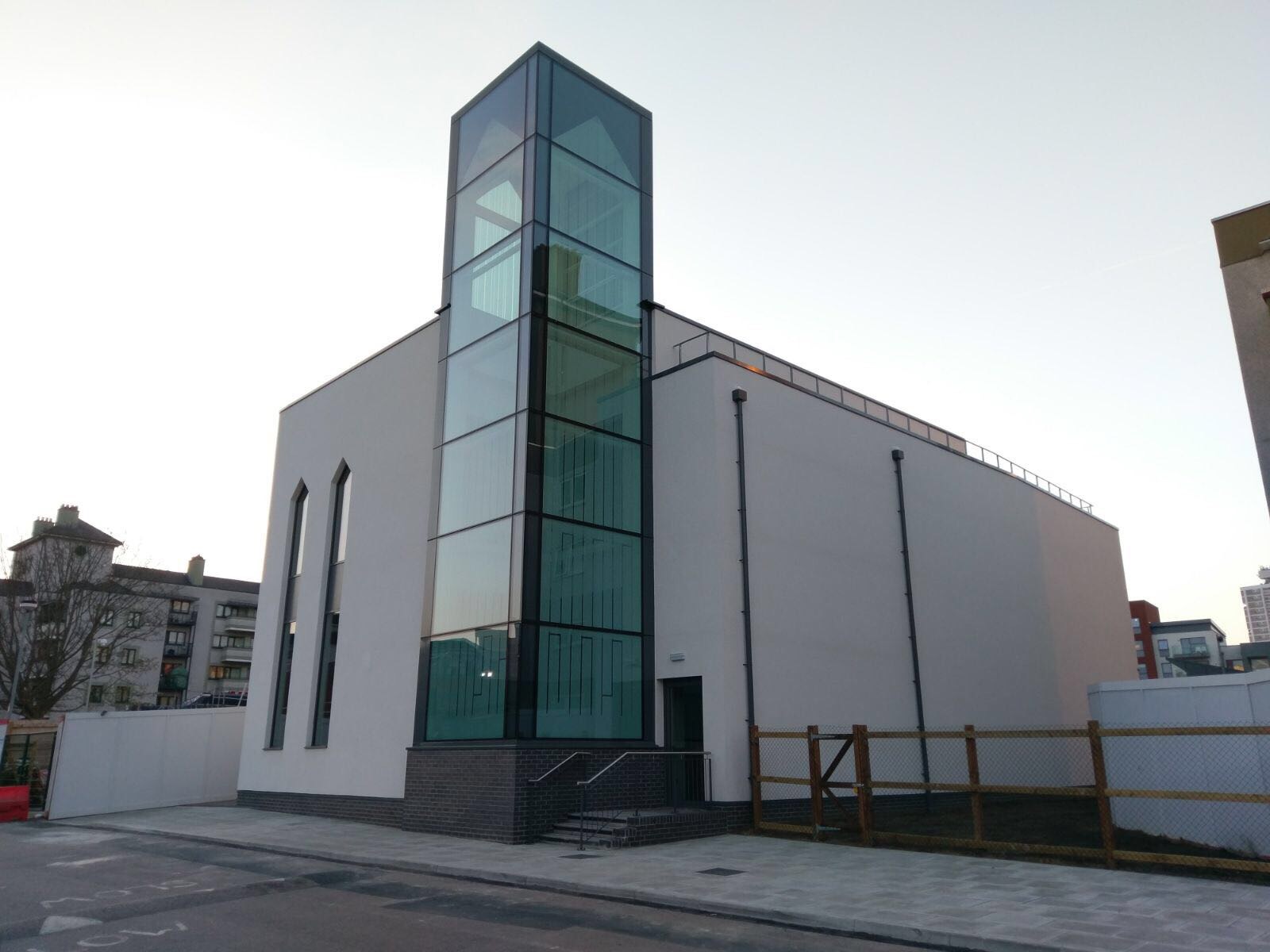 The minaret is sure to become an iconic feature in the neighbourhood: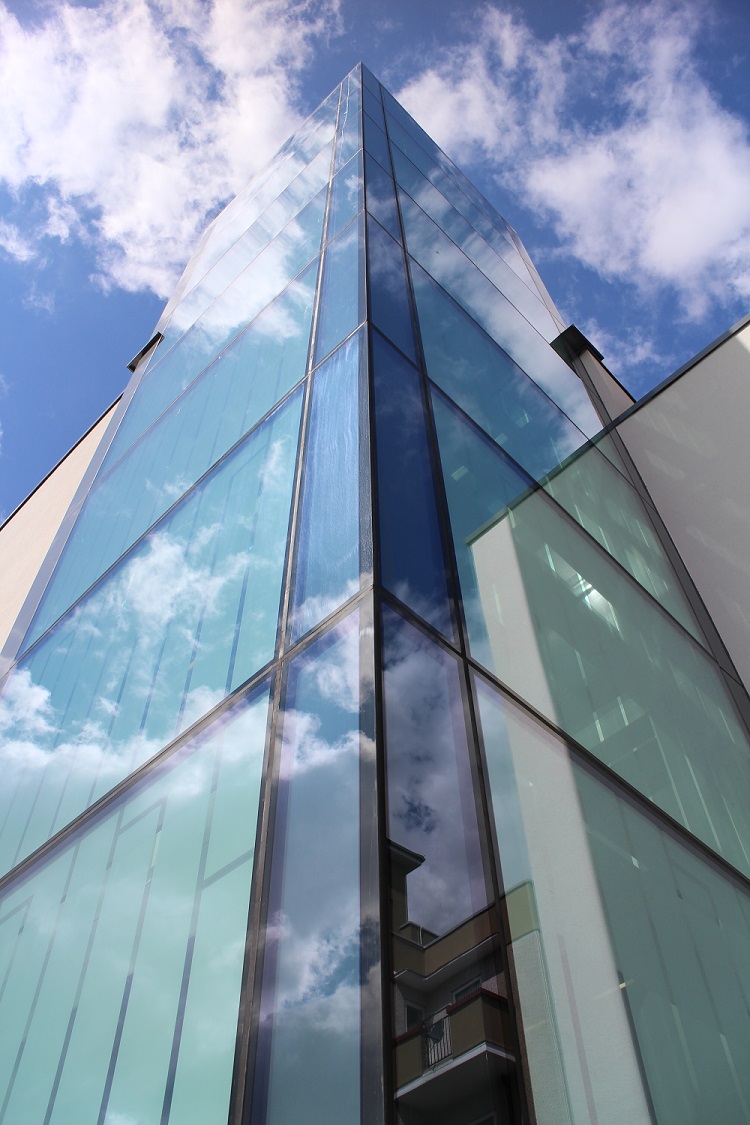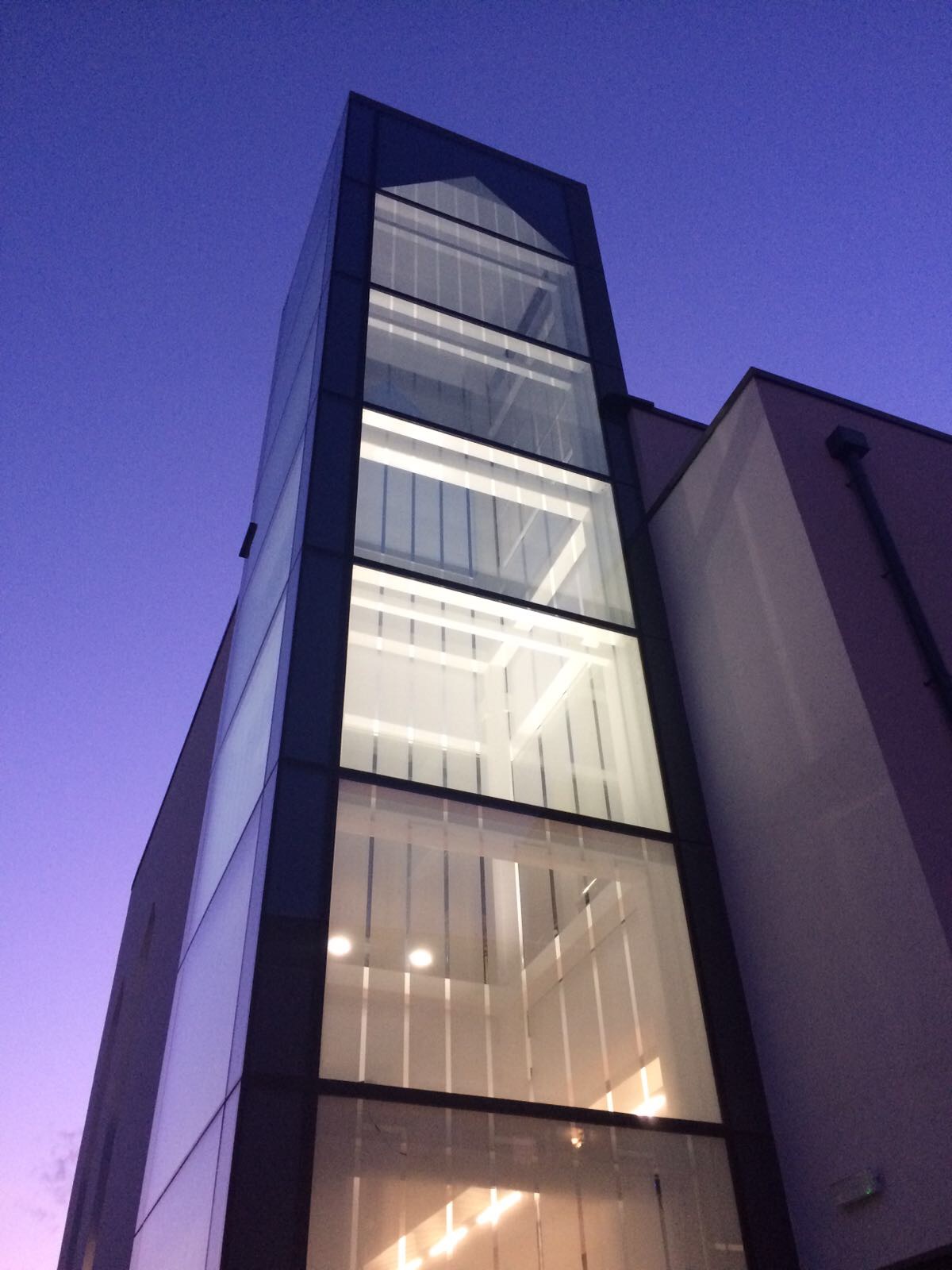 Another beautiful feature of the mosque is the Kufic calligraphy found on one side of the building: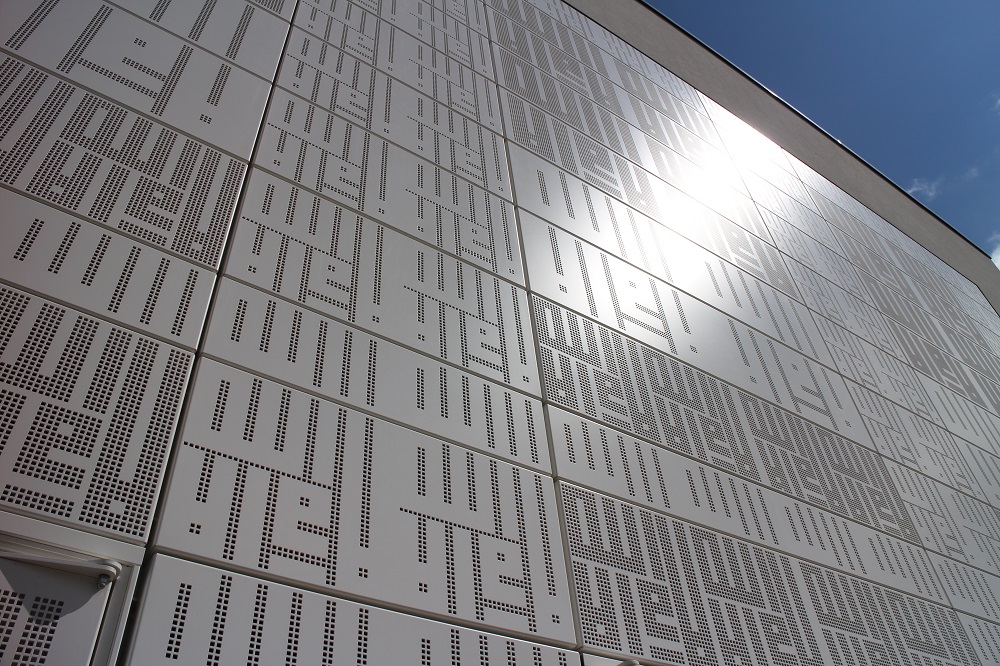 The phrase "there is no god but Allah" is repeated on specially-designed shutters which cover the doors and windows of both floors.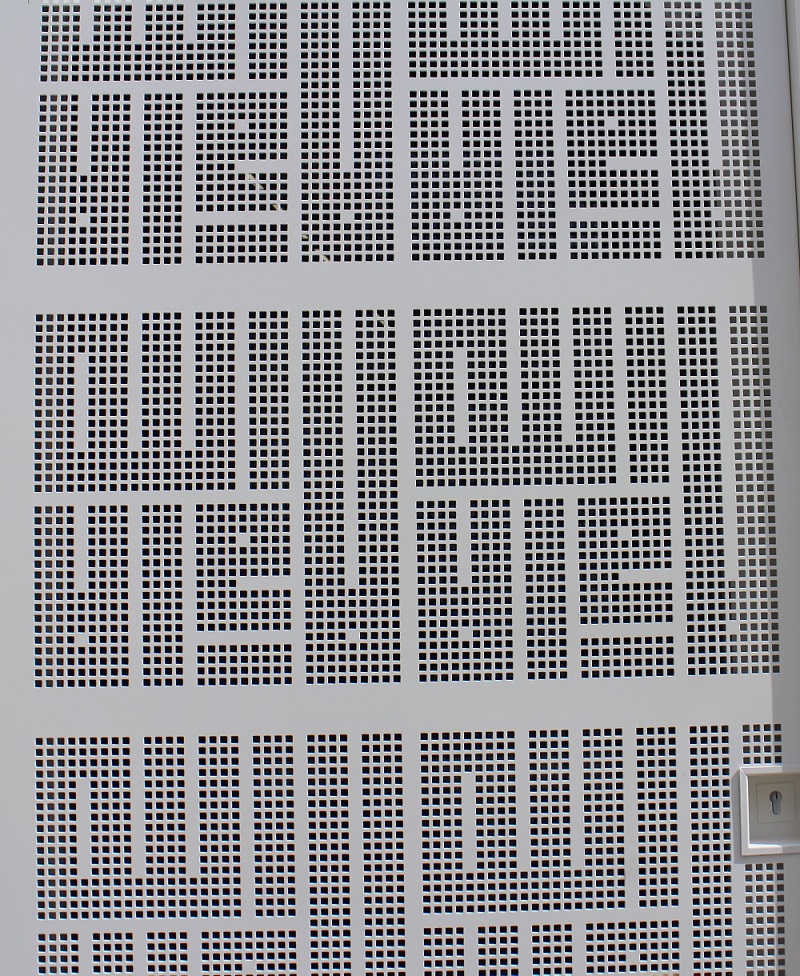 As the sun shines through, the panels are designed to project the words into the hall: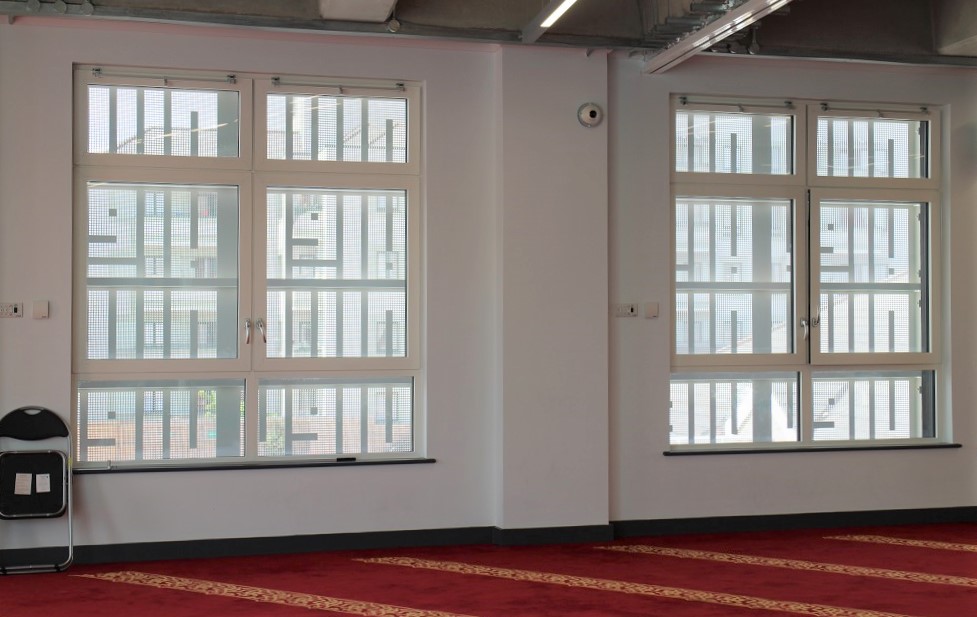 Inside, the focal point of the Mosque is towards the direction of prayer: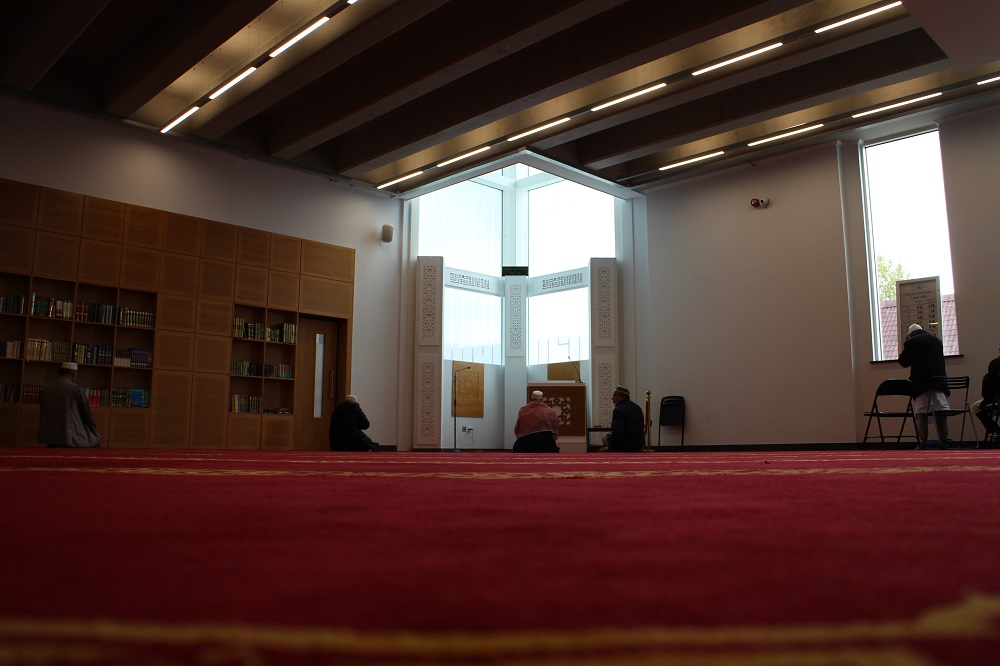 The Imam's place of prayer from where he leads the congregation and the Minbar are located within the minaret!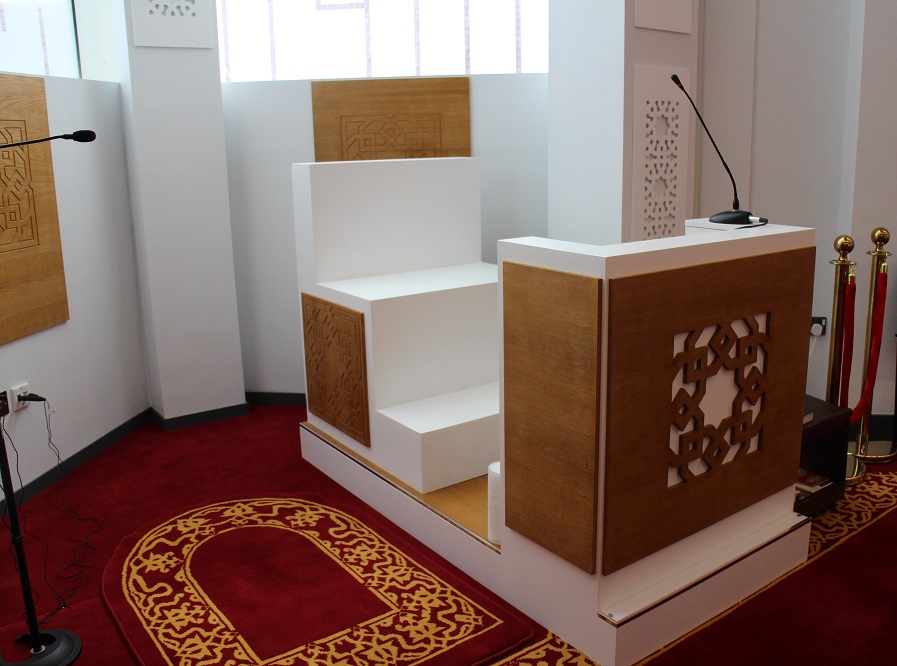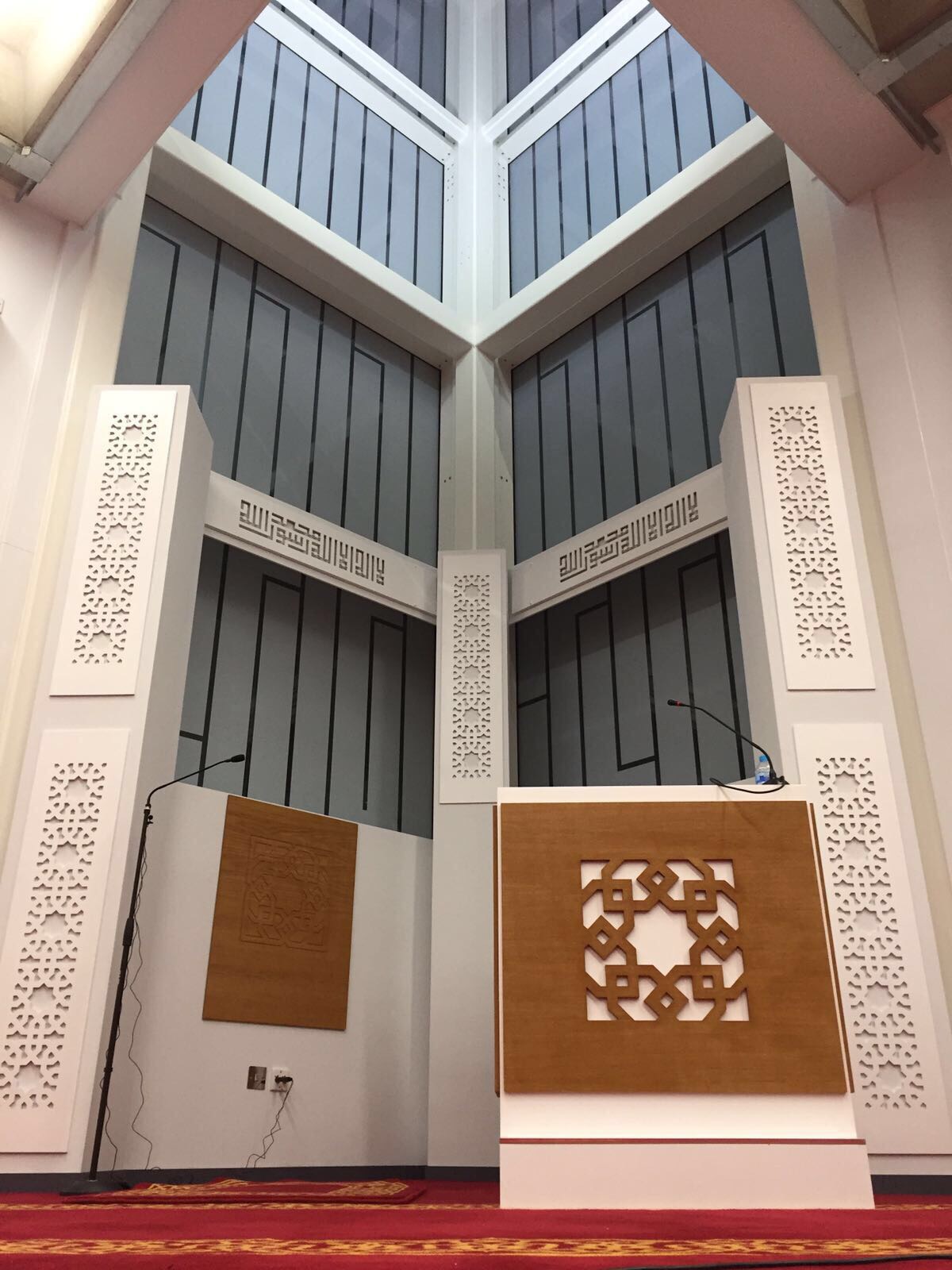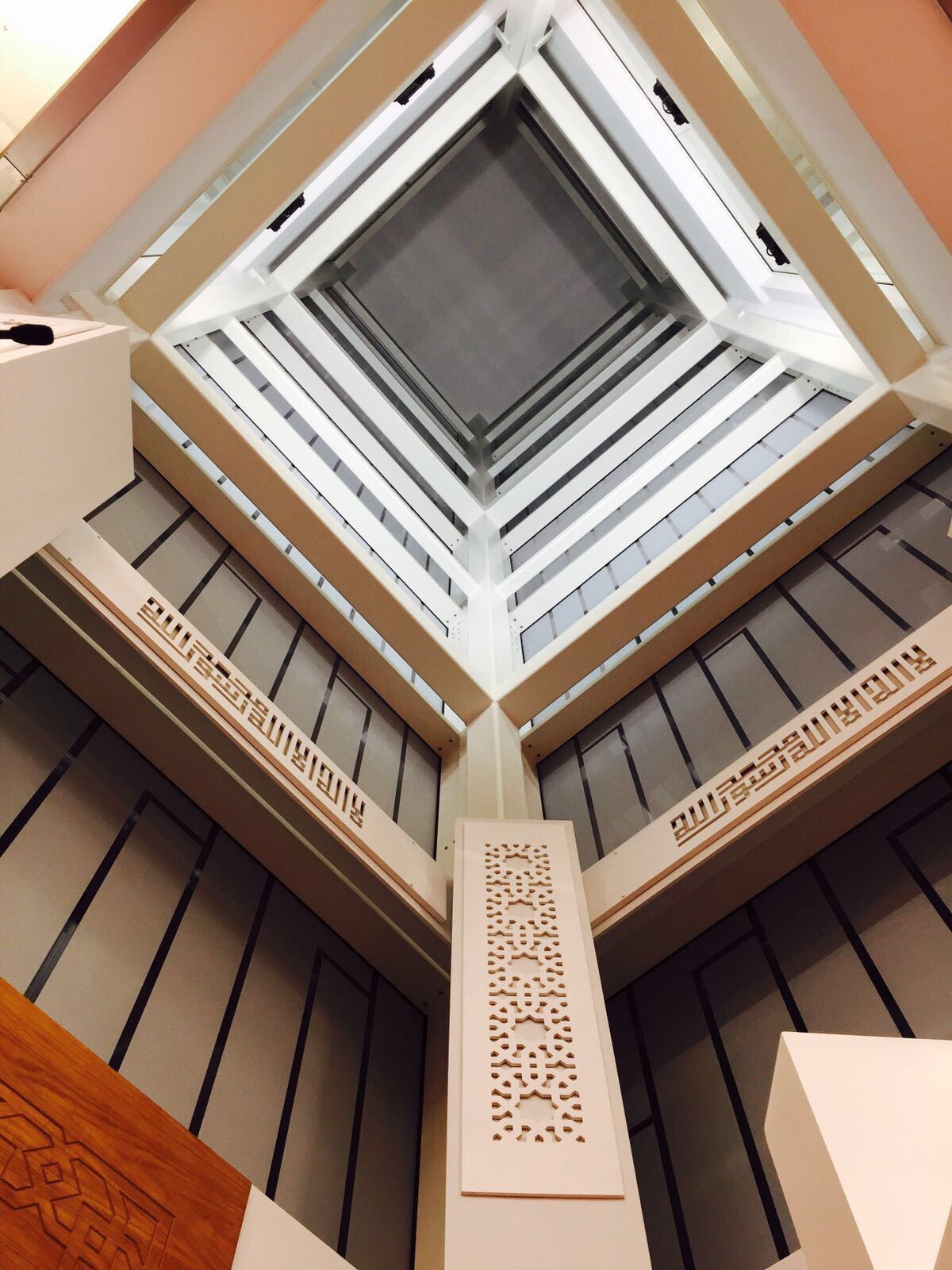 The ceiling has been designed in such a way to allow the sound to travel across the hall creating a wonderful listening experience when the Qur'an is recited: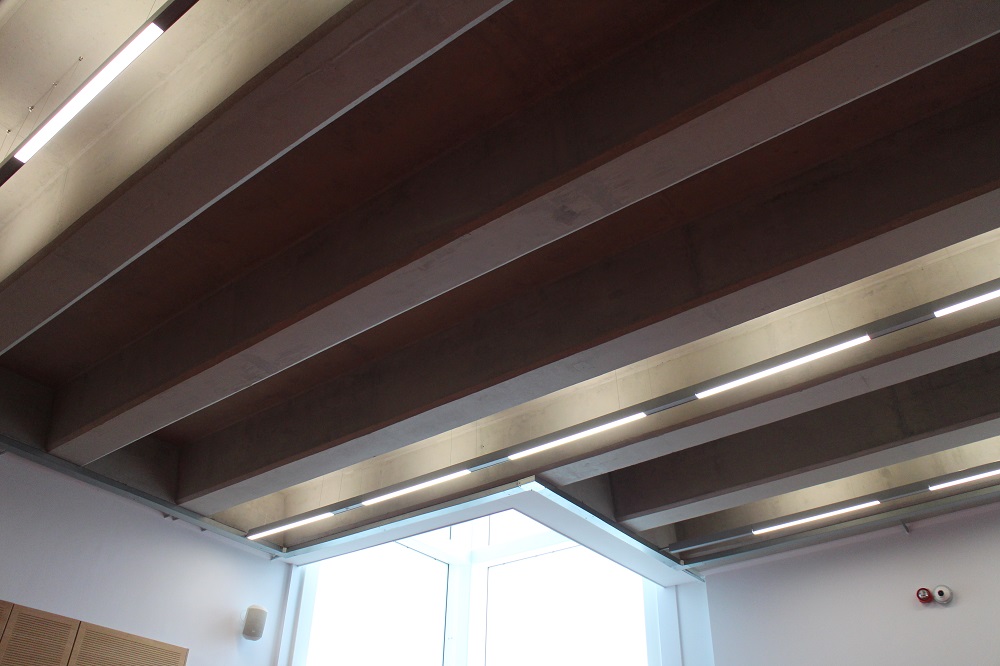 Earth tone colours have been used to give a natural feel: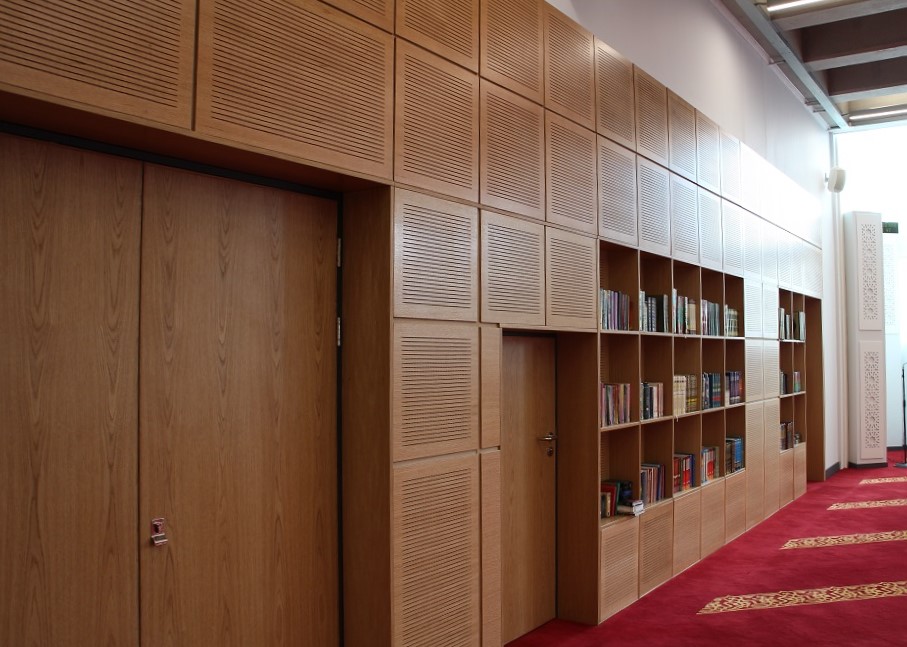 The mosque was built in partnership with the local community as part of the local council's St Paul's Way regeneration programme which will include a school, play areas and 109 new homes when finished.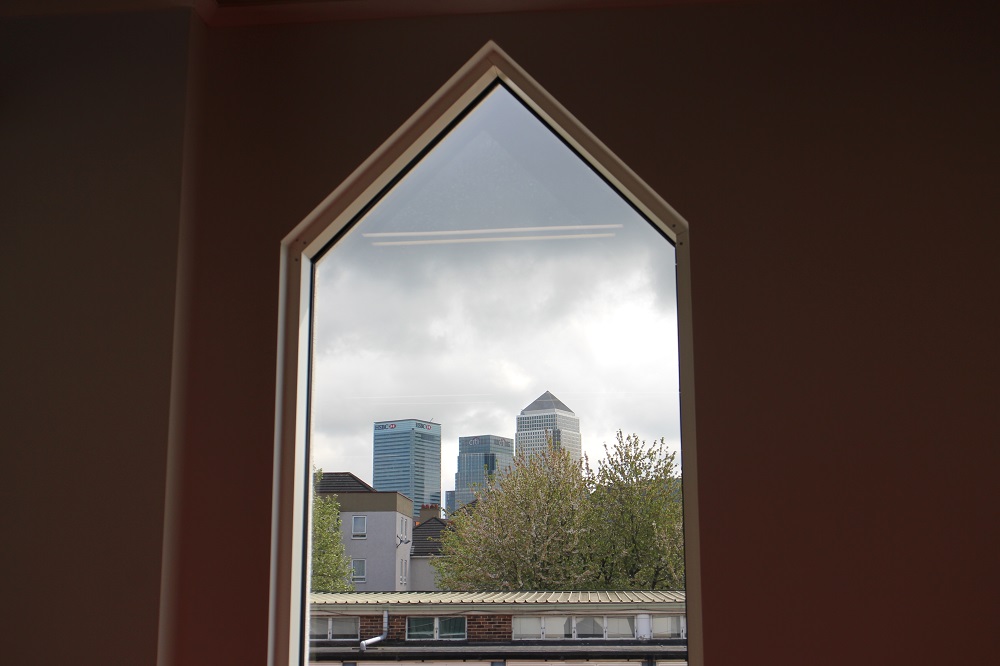 The founders of the mosque faced many challenges in establishing the mosque and many have not lived to see this beautiful purpose-built mosque.
The mosque started in a flat in 1982, which was used only for Tarawih, Eid prayers and as a place to teach children the Qur'an.
In 1984, the mosque was moved to another building with the five daily prayers held in a number of adjoining rooms. Now, the mosque is located in Masjid Lane in Poplar, Tower Hamlets.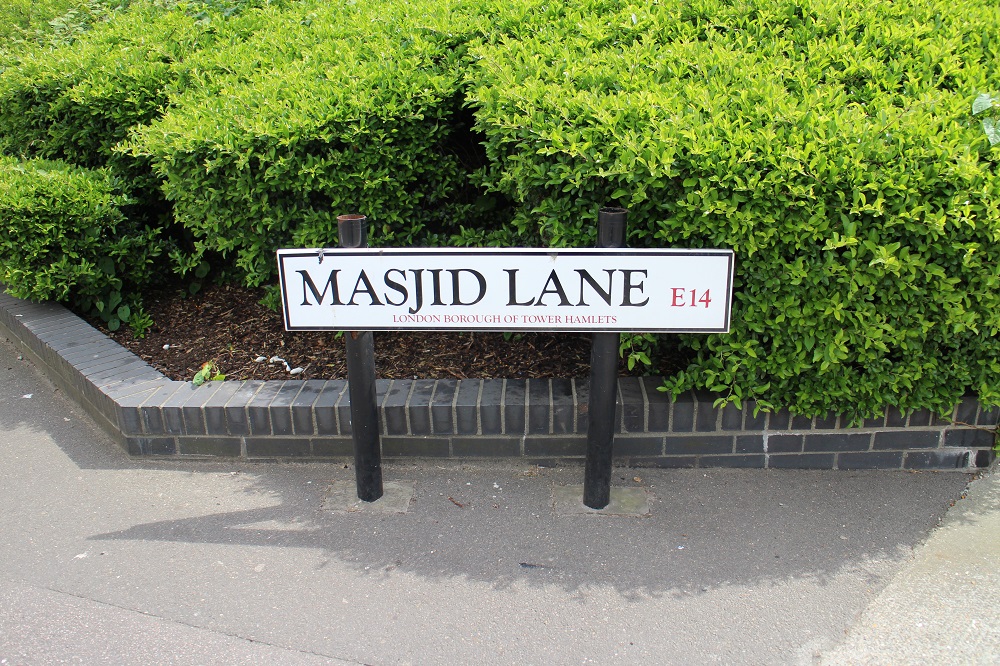 Faruq uncle (as everyone lovingly calls him) is one of the founders of the original mosque and he told me how they would regularly face anti-Muslim abuse – both verbally and physically. He recalled the time a pig's head was left outside the mosque.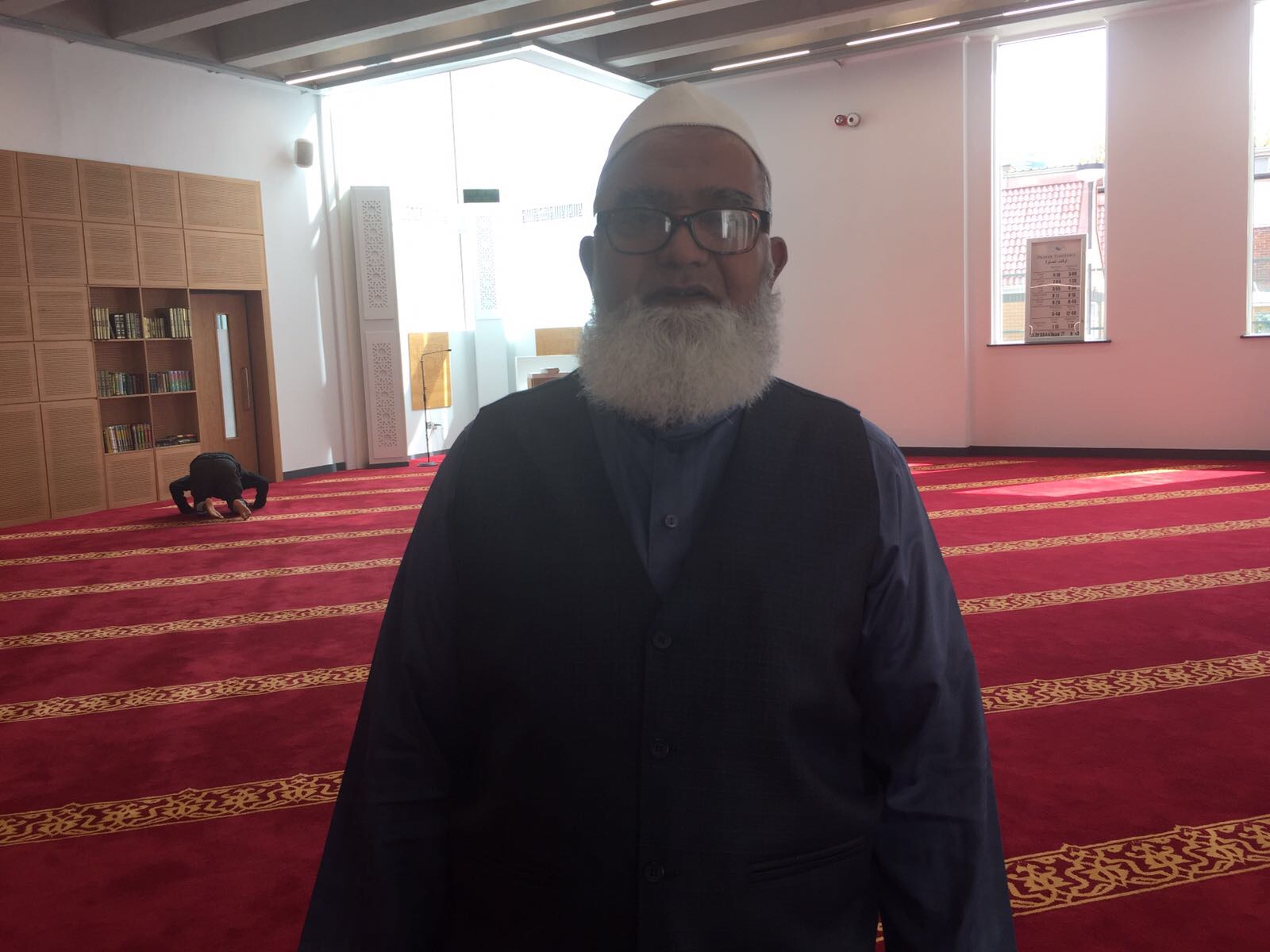 Faruq says everybody is pleased with the new mosque but a mosque with no people is not of much use so his wish now is for the youth to get more involved,
"My message for the youth is to organise more activities in the mosque."
Kamal Hussain who is part of the mosque's committee paid homage to the elders:
"It's overwhelming to see that the seed that was planted by our fathers and uncles has come to fruition. They couldn't even speak English and faced many challenges."
The mosque has a dedicated section for women where many activities take place. Kamal told me,
"If the sisters are (spiritually) strong, the community will also be strong."
Finally, he thanked Allah for blessing the community with an amazing mosque:
"To have this amazing mosque is from the will of Allah."