In June, the infamous ex-EDL leader Tommy Robinson appeared on national TV on ITV's Good Morning Britain where he held up a translation of the Qur'an claiming it teaches violence.
When challenged by Good Morning Britain's presenter Piers Morgan, Tommy replied saying, "Have you read this book, have you read this book?"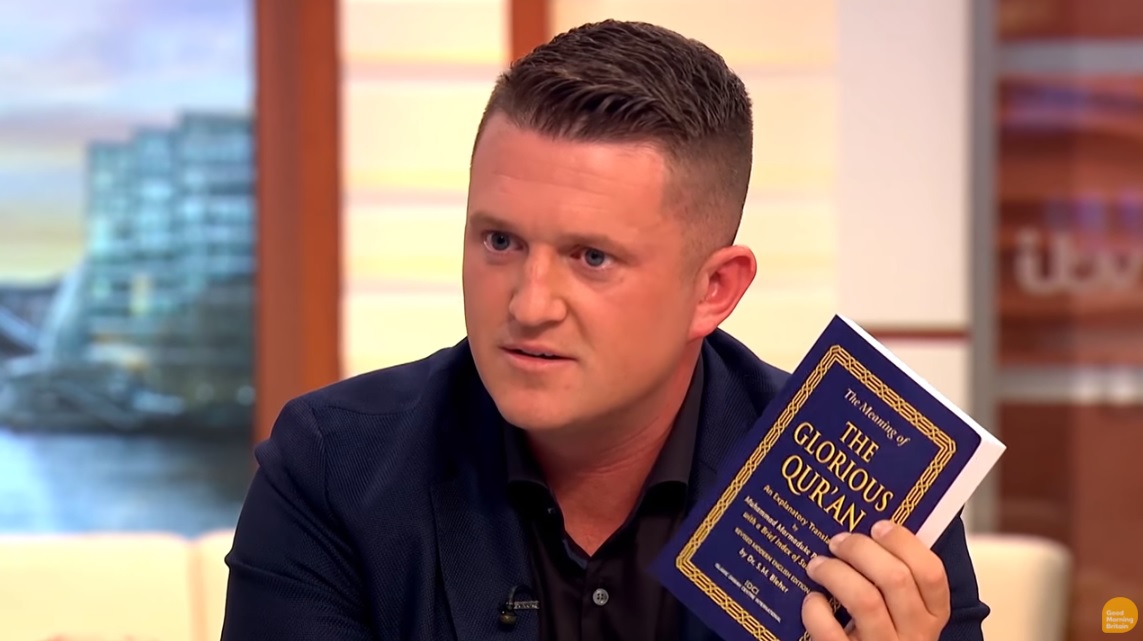 Good Morning Britain / ITV
Following his appearance, IlmFeed received many messages from non-Muslims asking for a copy of the translation of the Qur'an.
Three months later, Christos Onassis who now goes by the name Abdul-Bari thanked Tommy for telling people to read the Qur'an: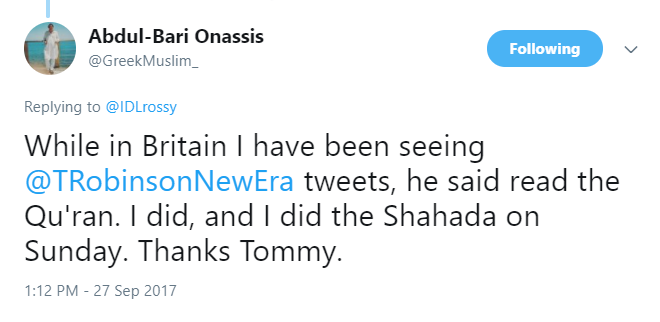 He even read the same translation which was held up by Tommy: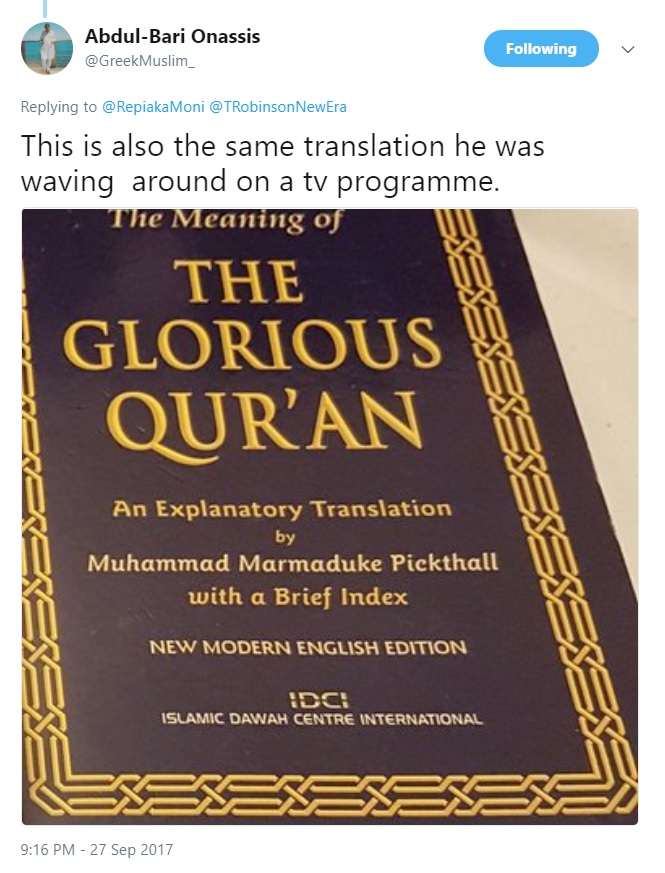 Abdul Bari told IlmFeed,
He said read the Qur'an to see the truth, thinking people having read it would hate Islam. But I saw the truth, I came to Islam because of it…The guy does not know what he is talking about. He does not have any understanding of the Tafseer (explanation) of the Qur'an.
Thanks Tommy!