The first ever exhibition to explore the depth of Muslim heritage in Europe will be launched in London this Monday, coinciding with the twenty-first anniversary of the 1995 Bosnian Srebrenica massacre.
The main part of Don't Forget About Us; a Journey Through Europe's Muslim Heritage uses the photography and words of award winning broadcaster, Travel Writer and photographer Tharik Hussain and the work of Bosnian photographer Jasmin Agovic. Hussain's pieces come from his travels across Europe, exploring its Islamic heritage for the past two decades.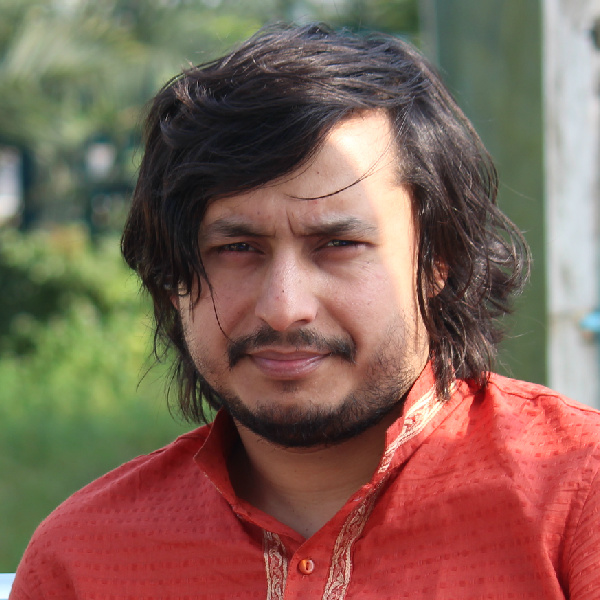 Tharik Hussain
"Europe has almost 1400 years of Muslim history, and yet its cultural heritage is perceived as primarily Judeo-Christian. We are hoping, this exhibition begins to challenge that accepted wisdom, not in a bid to declare some kind of triumph of Muslim culture over the others, but to seek parity and say, Muslims and their culture is nothing new to Europe, they are just as much a part of Europe's make up as anyone else," explains Hussain who will also be introducing the European Muslim Heritage Foundation (EMHF) at the event being held in the London Muslim Centre.
The exhibition is supported by the London Muslim Centre, East London Mosque, Bosnia Heritage Foundation and IlmFeed. It features a line up of 'indigenously' European Muslim speakers.
Hafiz Armin Vlajcic and Mevludin Sahinovic are members of one of Europe's oldest Muslim communities and will be talking about how they survived the horrors of the 1990s war in Bosnia. Meanwhile, Shaykh Ramadan Yaqoob, the Grand Mufti of Lithuania, will be relating the virtually unknown story of his community of Muslims who have been quietly living in the Baltic region for 618 years. Mufti Yaqoob is also exhibiting artefacts from his own community at the launch.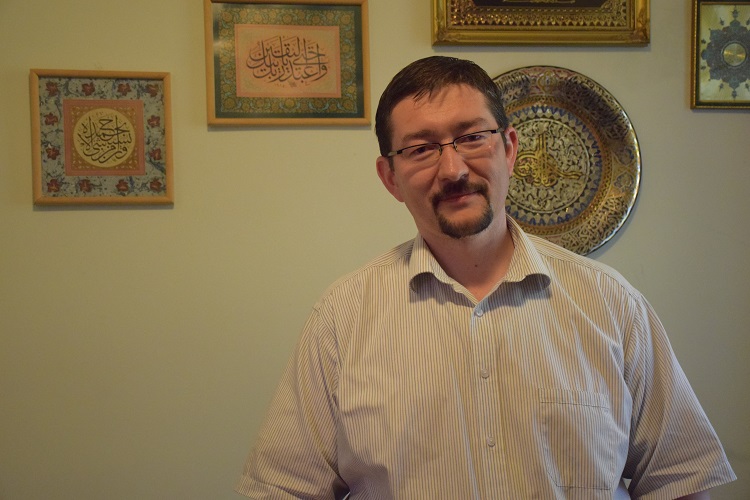 Mufti Ramadan Yaqoob
"This is a very important exhibition, at a very important time for the Muslims of Europe, because it says we are not 'new', we are not the 'other', we are also Europe and always have been."
"My ancestors have been Lithuanian for seven centuries, how can you tell me I am not European? I am as European as any other Lithuanian. Through this exhibition and the foundation, we hope to make this normal to people's understanding," explains the Mufti who is also the first person to translate the Qur'an from Arabic into Lithuanian.
Hussain's photos feature images from European nations as diverse as Spain, Bulgaria, Estonia, France and England. Highlights in this section include a photo of a medieval Muslim tomb in the Balkans, today revered by both Christians and Muslims, one of a ninth century coin found in Estonia minted by the Muslim Abbasid caliphate in Baghdad, and a man worshipping in the mosque that was home to Britain's earliest indigenous Muslim community who were led by converted Victorian Lords and Ladies.
Meanwhile Agovic's collection, recalls the horrors of Bosnia's Srebrenica Massacre. Agovic took his photos during his time at the International Commission on Missing persons documenting and identifying the remains of the thousands of victims who were buried in mass graves.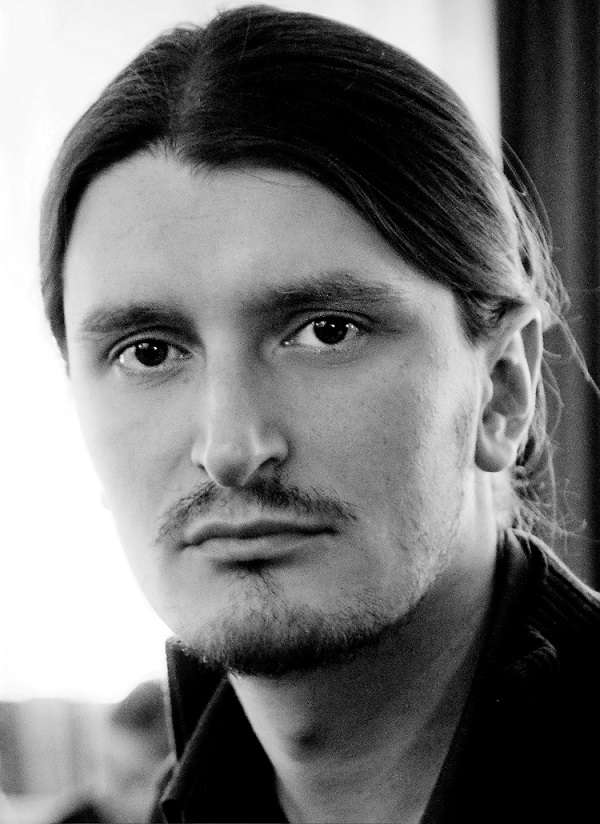 Jasmin Agovic
The massacre is also an important part of the Muslim heritage of Europe says Hussain, albeit one of the darker passages.
"It is important we acknowledge it all; the good, bad and painful. In today's climate, Srebrenica represents an important reminder of what hate can lead to."
For Hussain the exhibition and the EMHF are the beginning of a journey he has already been on physically.
"I remember being on my way out of Europe, convinced I didn't belong here, wanting to live in the Middle East because I thought Muslims weren't from Europe.
"And then something strange happened on the flight stopover in Cyprus. There at the very edge of Europe, I stumbled upon the tomb of a female companion of the Prophet Muhammad. I found myself wondering, 'what on earth is she doing here?' and 'why hadn't anybody told me Muslims had come to Europe so long ago?" He recalls.
The find in Cyprus completely changed things. A seed was planted in Hussain and after returning from the Middle East, feeling no more at home there, Hussain began his wanderings across Europe in search of what he believes is his Muslim history – what he has come across has blown him away and inspired him to write up his journeys as articles. In time, he hopes to also turn these into a book.
"I know I belong here now. I know what Muslims have given Europe and that makes me a proud European Muslim. I hope events like this exhibition, which offers a glimpse of this, begin to make others also realise this" says Hussain.
The exhibition launch will be held on Monday July 11 at the new Maryam Centre in the LMC and starts at 6.30pm. It is a free event, but tickets must be booked. Click here to book your free tickets.
The exhibition will remain at the LMC until 17 July.