A petition demanding justice for 12-year-old Shukri Yahya-Abdi, who drowned in the River Irwell in Greater Manchester last year, has surpassed half a million signatures.
The petition, which was created 11 months ago initially received tens of thousands of signatures, but has gained increased traction in recent days as anti-racism protests and the use of the social media hashtag, #JusticeForShukriAbdi, have brought renewed attention to her case.
The refugee schoolgirl who came to the UK in 2017 was found dead shortly before midnight on June 27, 2019, just hours after her mother, Zam Zam Ture, reported her missing after she failed to return home from school.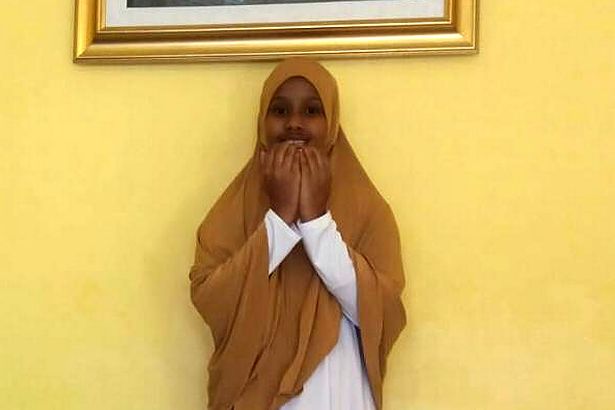 Ture described police as unsympathetic, saying that they spoke to her "harshly" and were "trying to convince [her] that her daughter had been swimming", which the family say was "out of character" for her as "she couldn't swim so she wouldn't even go near the edge."
Within hours of Shukri's death, Greater Manchester Police had published a press release ruling out the possibility of suspicious circumstances, describing her death as a "tragic incident," making a link between her death and the dangers of cooling off in rivers during warm weather spells. The family's lawyer, Attiq Malik, said this left insufficient time to check all evidence trails and rule out other possibilities.
"The family's firm position is they have only been treated in that way because of their race, and had it been a different racial background more sensitivity would have been given, more investigation would have been done," he said.
He claimed that institutional racism meant officers had acted in such a way without "even realising it".
Months after Shukri's death, and continuous campaigning by the family and activists, an inquest was announced. The inquest, which had been scheduled to take place over five days at the end of Feburary before it was adjourned in March, revealed that a group of children were with Shukri at the river in the period before she died, who are referred to only as Child One, Child Two, Child Three, Child Four, and Child Five for legal reasons.
During the Inquest, the child, known as Child One, confessed to threatening to kill Shukri before her death. The inquest was told Child One had told her foster carer she had said "if you don't get in the water I'm going to kill you" but added the comment had been made in a "laughing and joking manner".
Two days later, giving evidence via video link Child Four, who was sat on the bank at the time, admitted that Child One laughed as Shukri was "struggling."
When the inquest was adjourned, evidence from several key witnesses was yet to be heard.
In a video statement released by the family's lawyer on Twitter yesterday, Malik thanked the people who had shown their support on social media adding that Shukri's family were "extremely heartened and reassured" by what they'd seen online.
Malik continued: "It brings home to them the fact Shukri and what has happened to her has not been forgotten."
He stressed, however, that he would not be able to comment on the case further at the moment as the inquest is still ongoing and he would not want to risk jeopardizing the case.
He concluded: "Please continue to support us, continue to pray for us and lets hope that we can get justice for Shukri."