A young girl from Manchester who was at the Manchester Arena where a horrific bombing took place has defended Muslims in a tweet.
Hannah had initially posted the following video which was shown around the world on her Twitter profile just minutes after the attack which claimed the lives of 22 people and injured many others:
EXPLOSION AT MANCHESTER ARENA AND EVERYONE RAN OUT SO SCARY? pic.twitter.com/pJbUBoELtE

— hannah (@hannawwh) May 22, 2017
She later tweeted the following describing her emotions: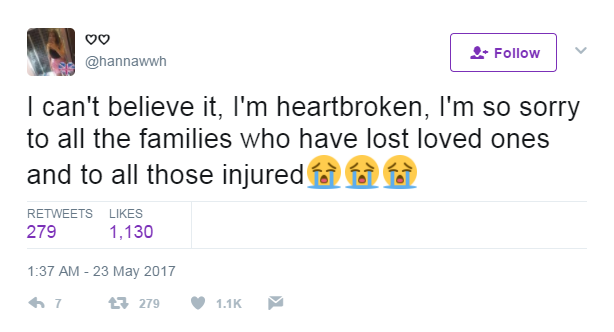 A Twitter user using the name 'Agent Richard Gill' tweeted the following reply, implying all Muslims should be blamed for the attack: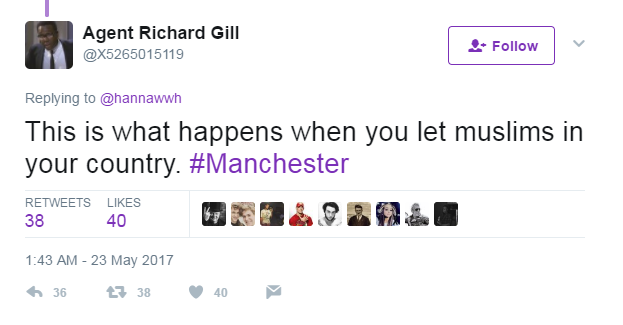 Hannah replied defending Muslims by saying that it was a Muslim taxi driver who took her home to safety that night describing him as a 'compassionate man':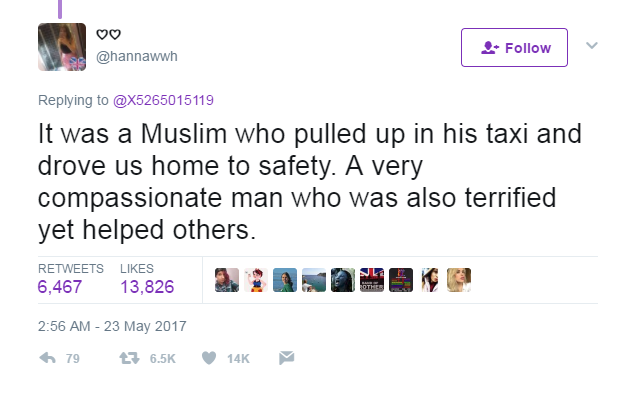 There have been numerous examples of Muslims and those of others faiths engaging in selfless acts for those affected. From the taxi drivers who gave free rides to help people get home to the Mosque offering people a place to stay and the Muslim-run restaurants offering food to members of the emergency services and providing food to parents who are by their children's side at the Royal Manchester children's hospital.
The people of Manchester have come together as one and have not let racists and Islamophobes divide them.