This may look like a Mosque found in the Middle East but you may be surprised to know where it actually is.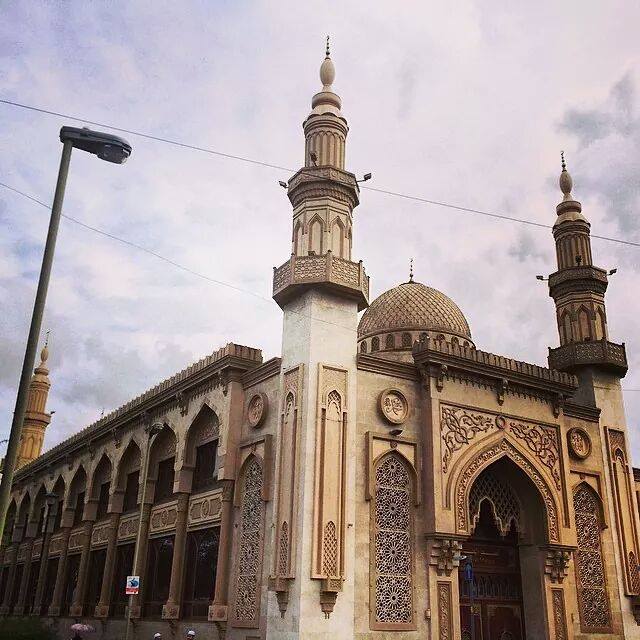 The exterior features minarets and a beautiful dome.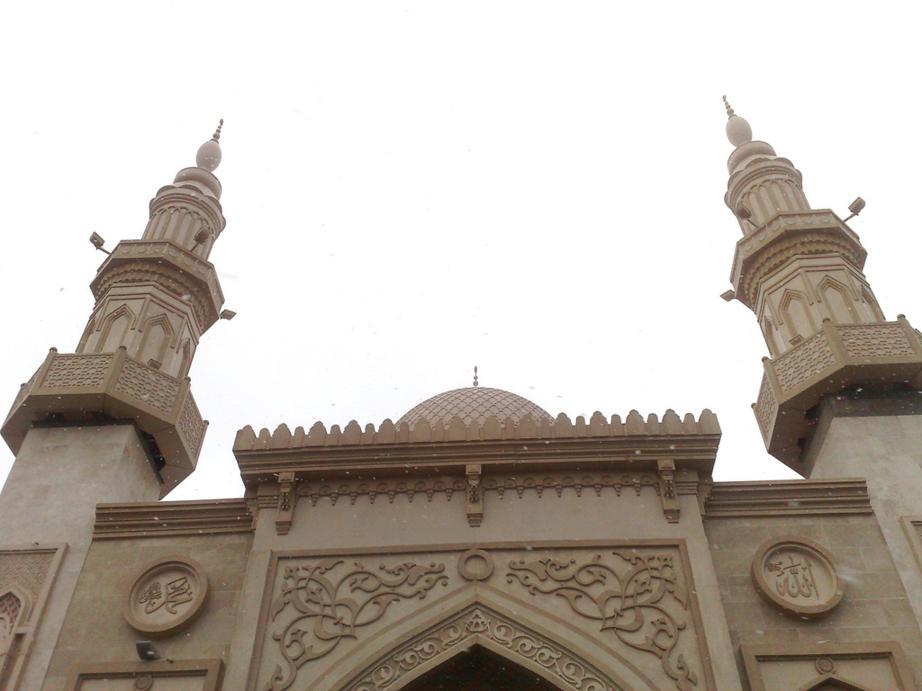 And the names of Allah and His messenger (peace be upon him) are found on the front.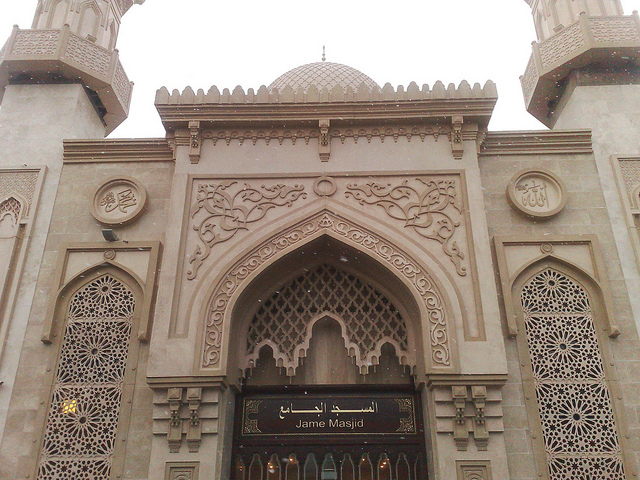 The entrance has detailed carvings of traditional Islamic patterns.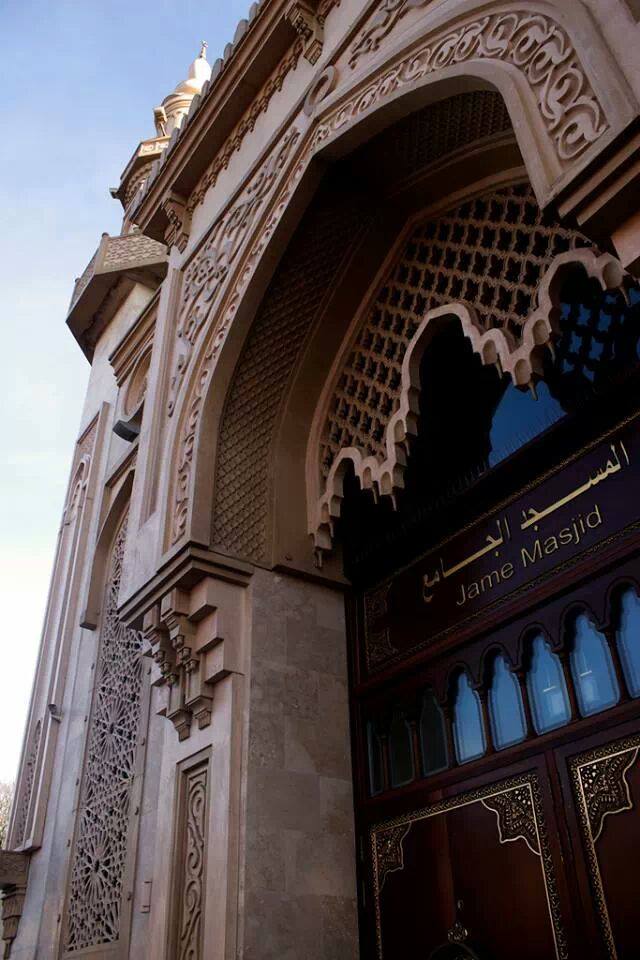 Calligraphy of a verse of the Qur'an can be seen above one of the doors.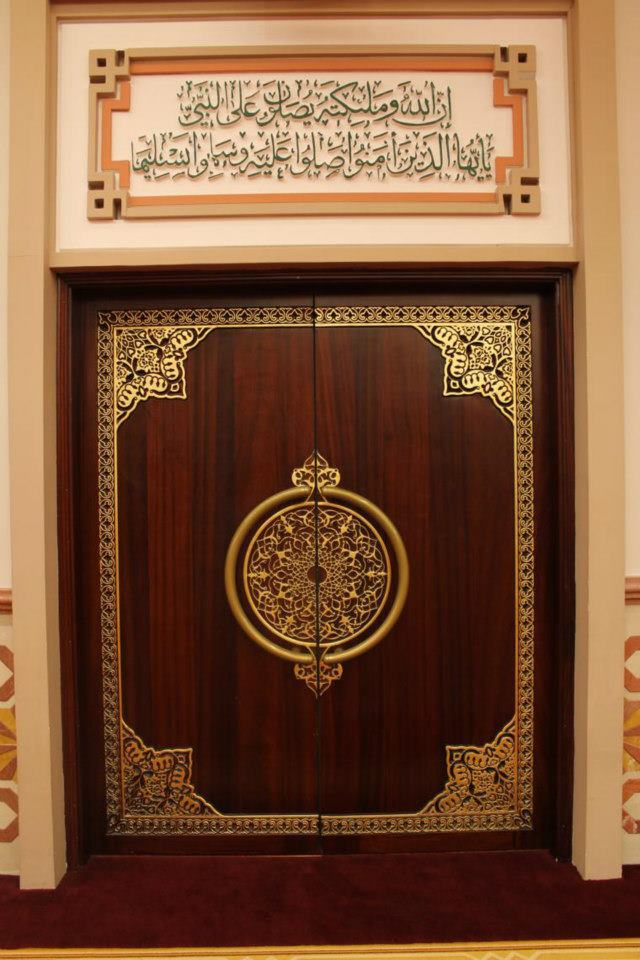 Inside, a red and gold carpet welcomes worshippers.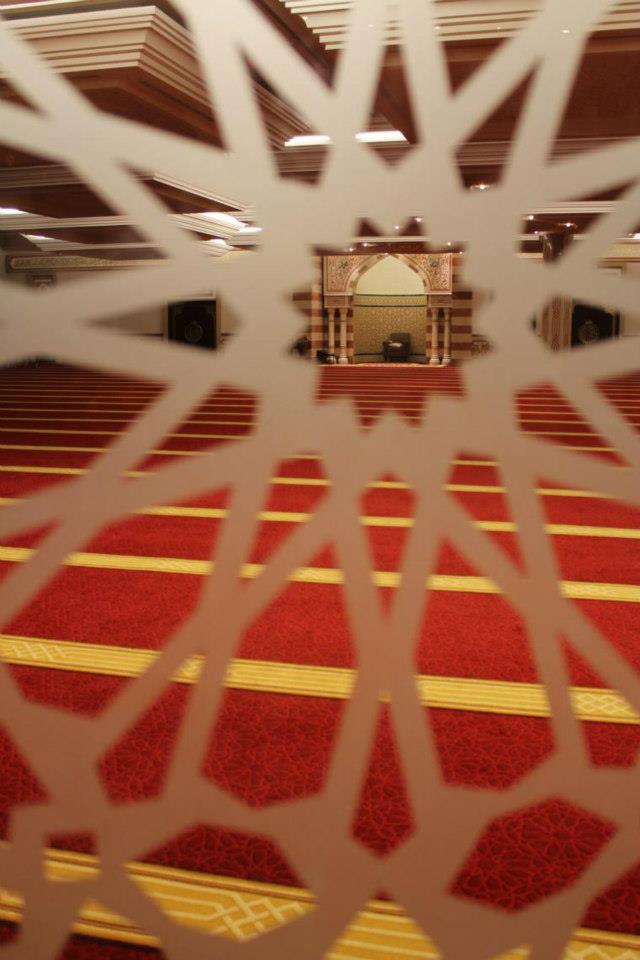 The mihrab has also been decorated with Islamic patterns.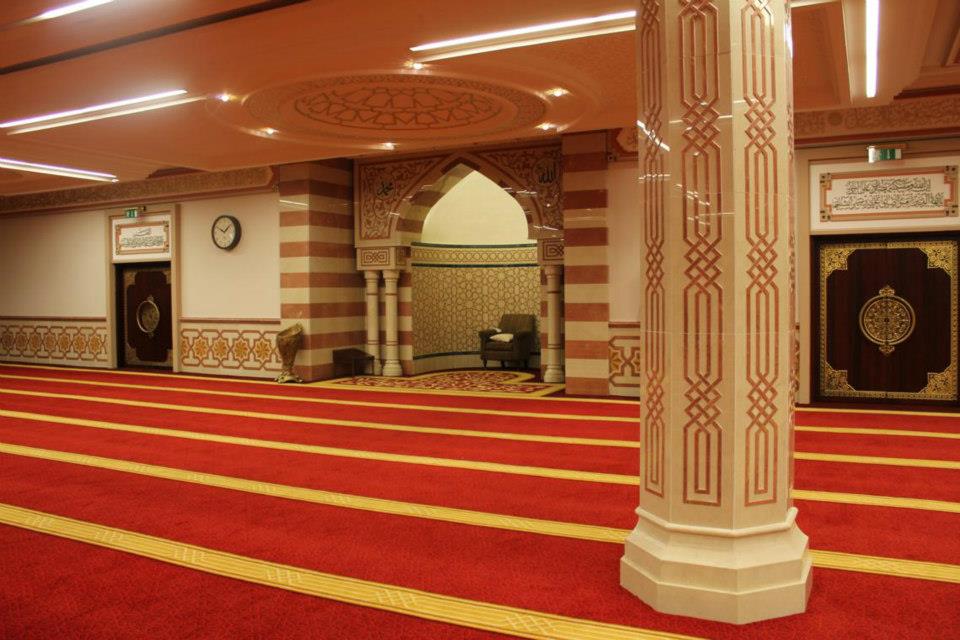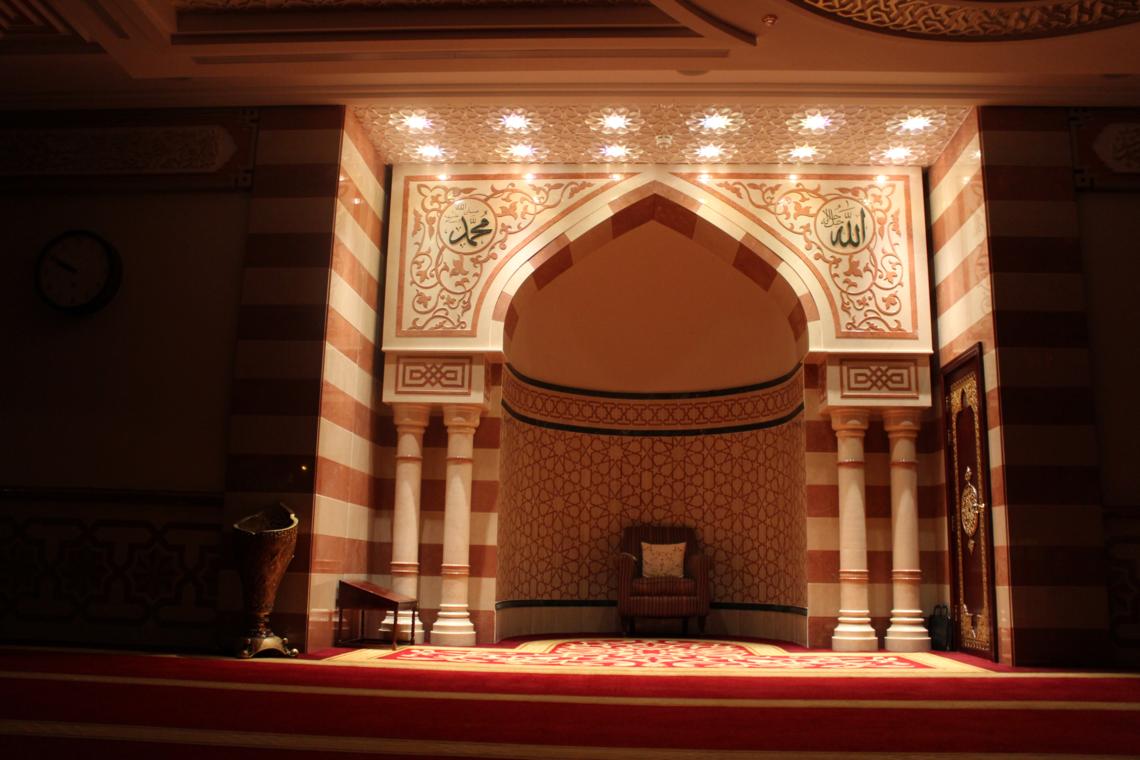 Islamic art is found throughout the Mosque similar to those found in many Middle Eastern countries.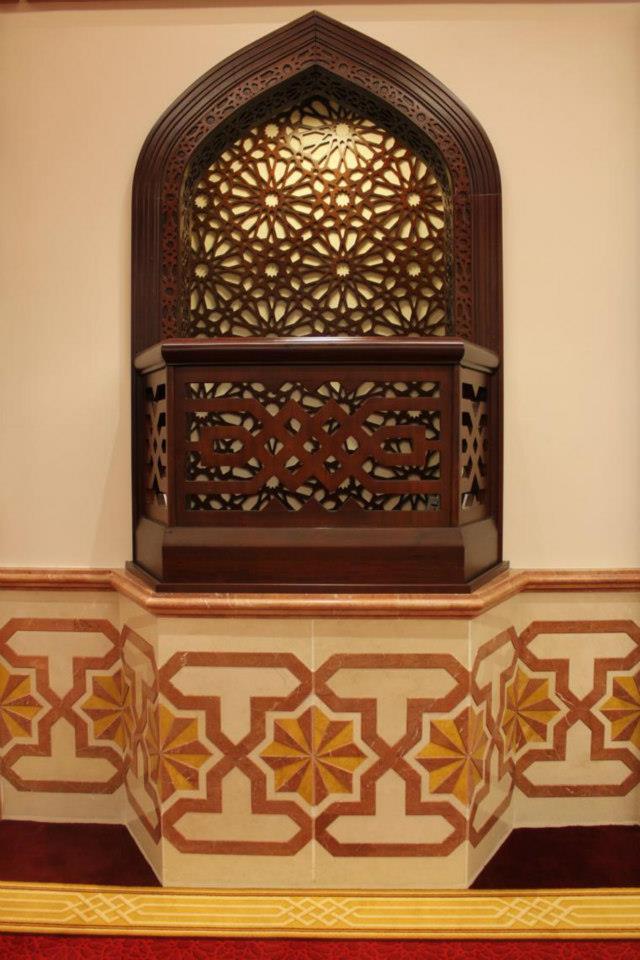 So where is this Mosque? It's actually in Leicester, England. It's called the 'Jame Masjid' which was established in 1977 and recently renovated to its current state and it's one of the most beautiful Mosques in the UK.