A nationwide anti-Islam protest called the 'Global Rally for Humanity' was organised by a group known as the Oath Keepers. The campaign targeted 20 Mosques in the USA including the Noor Islamic Cultural Center, Ohio.
At that protest only ONE protester called Annie turned up with anti-Islam and anti-Shariah placards: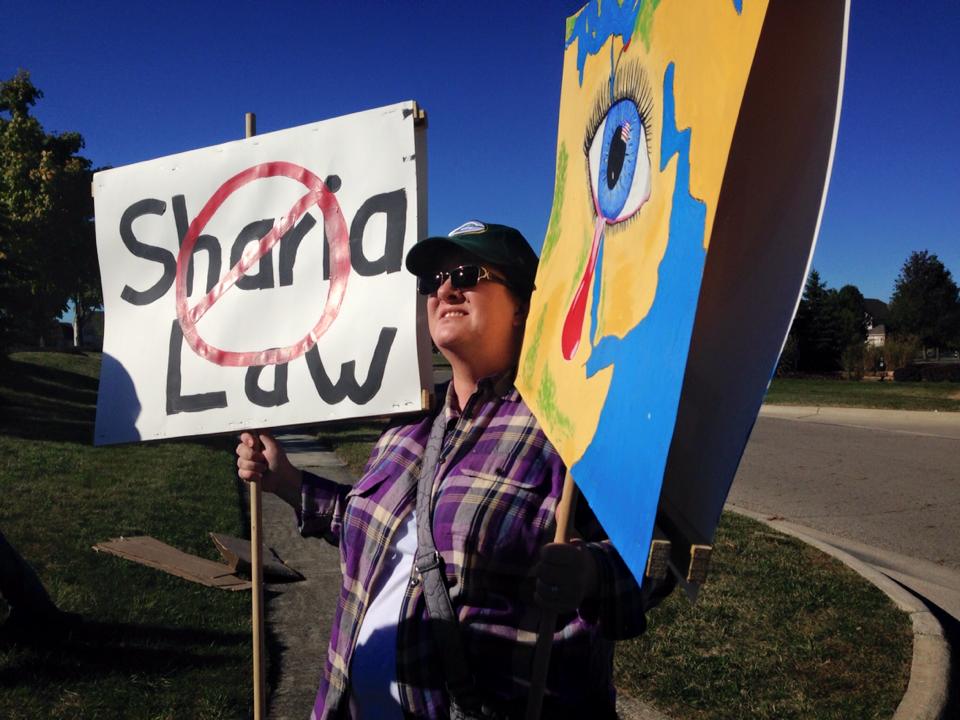 Other non-Muslims came along up to show support to the Muslim community:
Cynthia Eugenia Cox DeBoutinkhar who was present recalls in a Facebook post that people invited her into the Mosque for coffee and bagels but she initially refused:
The ONE protester, Annie from Lancaster, did not want to come inside the mosque when invited to share coffee and bagels with us.
Cynthia then asked her if she could hug her and she accepted: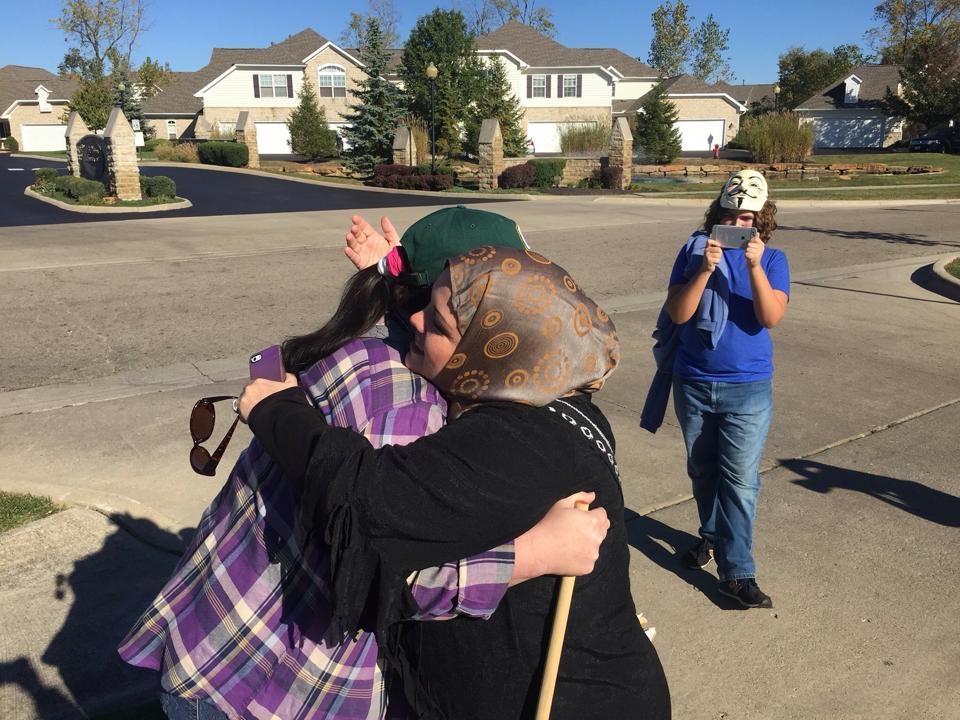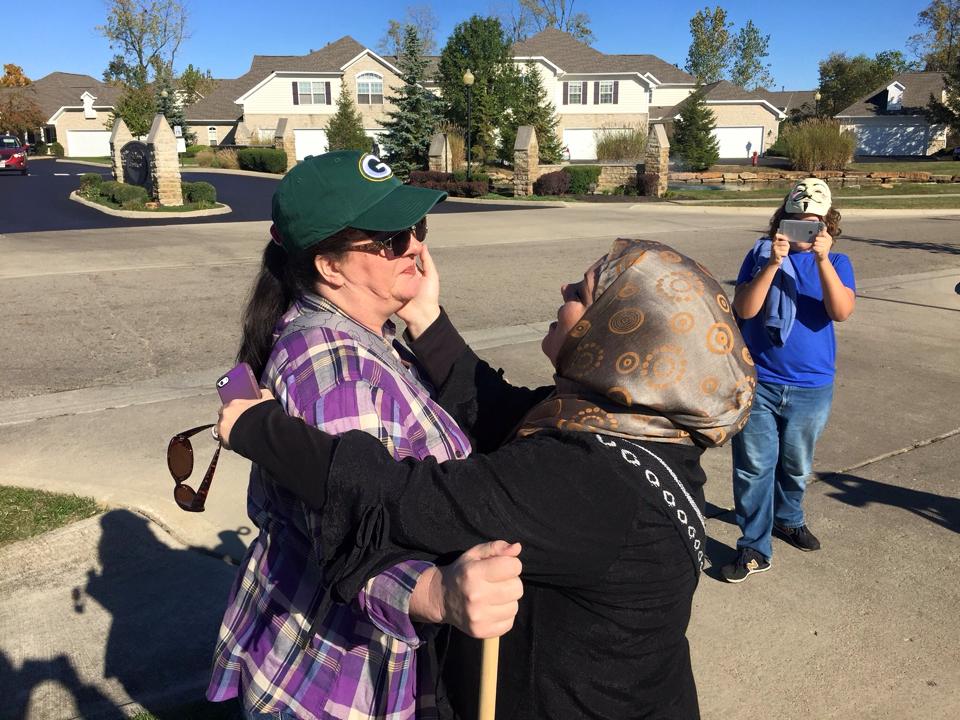 Something came over me and I went up to her and asked if I could give her a hug. I wouldn't let go of the hug. I felt her body go from tense to soft and I asked her to please come inside with me. She was actually AFRAID! I asked if I look scary to her. She said I didn't. I promised her I'd stay right by her side the whole time.
With Cynthia's assurance, Annie agreed to visit the Mosque.
Inside, Annie was given a tour of the Mosque including the male and female prayer areas and the classrooms in which children were studying. She also observed the women pray the Asr prayers.
Annie also spent two hours with Cynthia and another member of the Mosque discussing various aspects of the faith: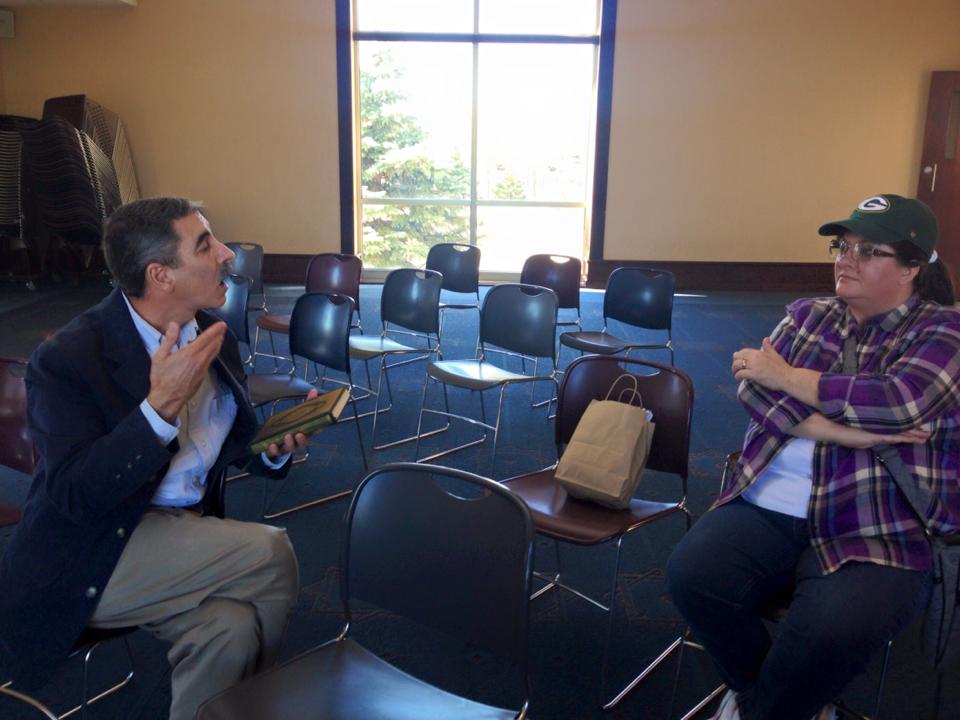 After everyone went about their day, myself and a brother took Annie into a conference room to continue the discussion FOR TWO HOURS! The three of us discussed the Bible, the Torah, the Quran, Eid, Mecca, Jesus, miracles, and on and on.
Annie was presented with an English translation of the Qur'an and she left with a smile with these parting words:
"You were all really nice. I don't approve of the violence or killings (neither do we), but I'll read this book. I had no idea Muslims could be nice to me, even after I stood out there with those signs. Sorry."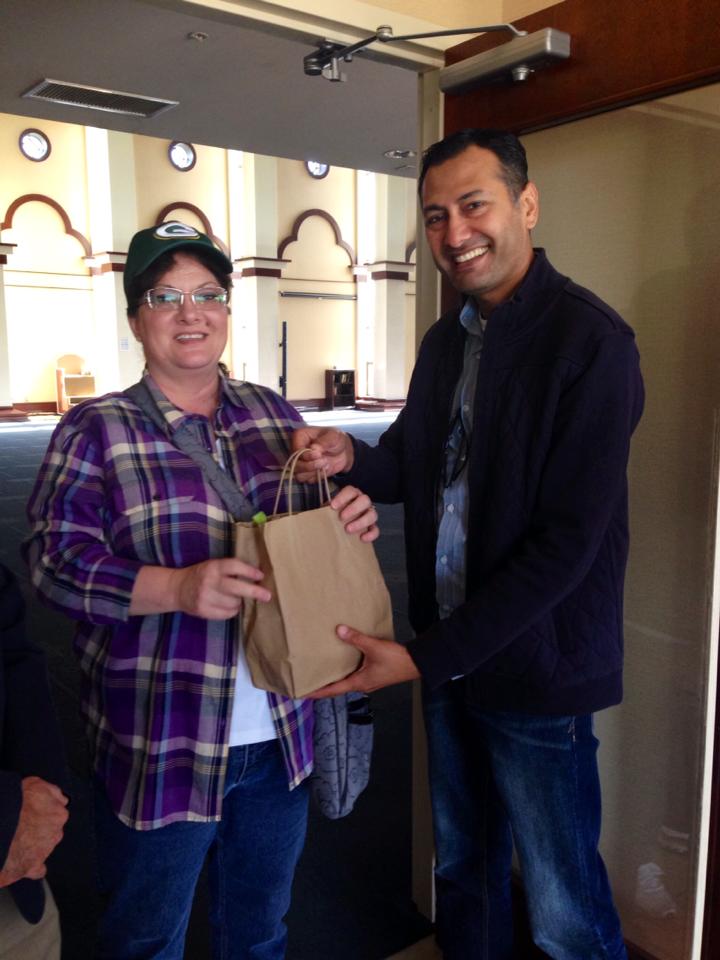 A big well done to Cynthia and to the community at Noor Islamic Cultural Centre!
Photos courtesy of: Cynthia Eugenia