A freight train service linking Istanbul to Islamabad is set to start on March 4th 2021.
The transnational cargo train, connecting Turkey, Iran and Pakistan, will be resuming services after nine years.
The train had its trial run in 2009, with the hope of strengthening communication and trade links between the three countries.
In late 2011, however, due to logistical challenges such as infrastructure developments and security concerns, the service was suspended after just 14 trains made the 6,500-kilometer journey between Turkey and Pakistan.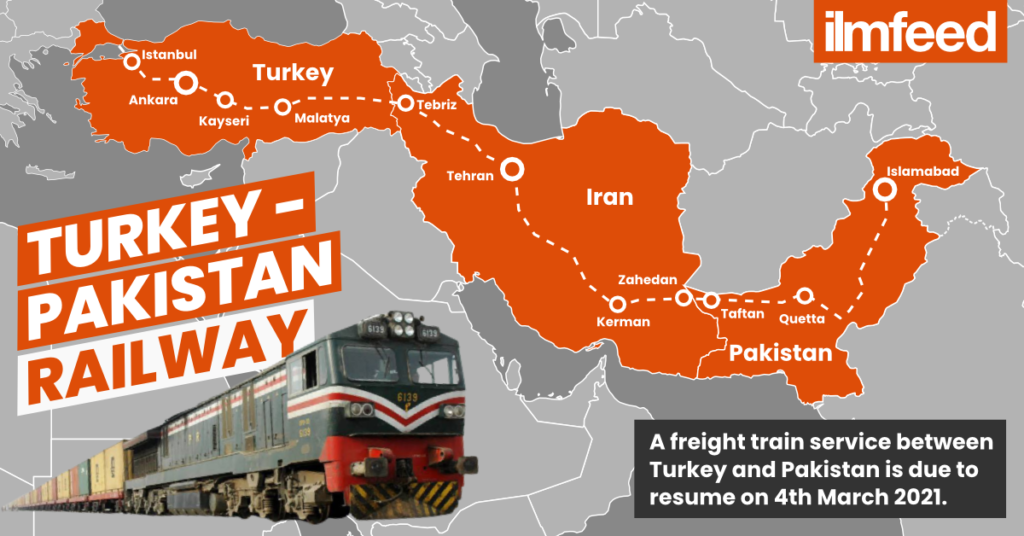 While announcing the revival of the service, Abdul Razak Dawood, a commerce and investment adviser to the Pakistani prime minister, said that the "Istanbul-Tehran-Islamabad" train will take 12 days to complete a one-way trip and will be able to transport 750 metric tons of commercial goods.
"This is a testament of friendship between the three countries … and will go a long way in facilitating movement of goods between Pakistan, Iran & Turkey," he wrote on Twitter.