On the 20th of February 2015, thousands of Al Ittihad FC fans chanted praises to the Prophet Muhammad ﷺ. They sang the famous 'Tala Al Badru 'Alayna' song which is thought to have been sung by the Prophet's companions on his arrival to Madinah from from Makkah.
The fans also held yellow and black signs to form a message saying 'Oh Messenger of Allah, My Beloved'.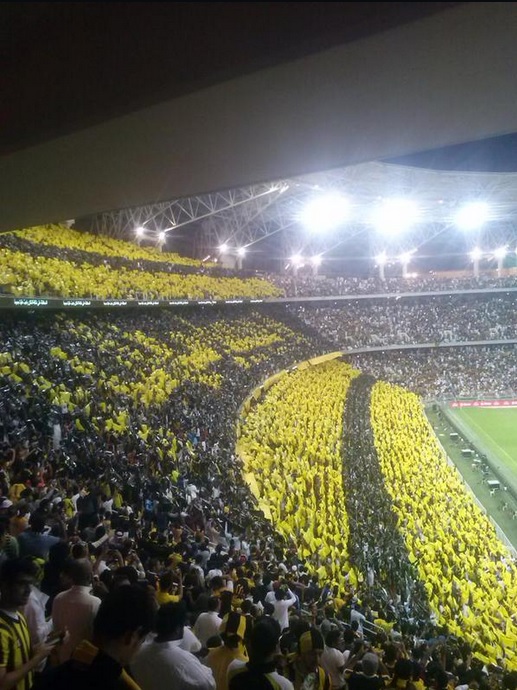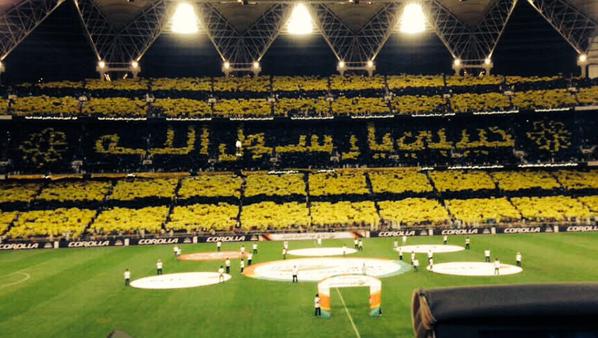 Help IlmFeed publish more stories like this.
Like our Facebook page: