The Şakirin Mosque is thought to be the first Mosque in Turkey to be designed by women and it's beautiful. The Mosque which is situated in Istanbul combines a contemporary and modern design whilst paying homage to traditional Ottoman design.
The 500 capacity Mosque was designed by interior designer Zeynep Fadıllıoğlu who is famous for designing shops, restaurants and luxury hotels along with other female artists receiving worldwide acclaim.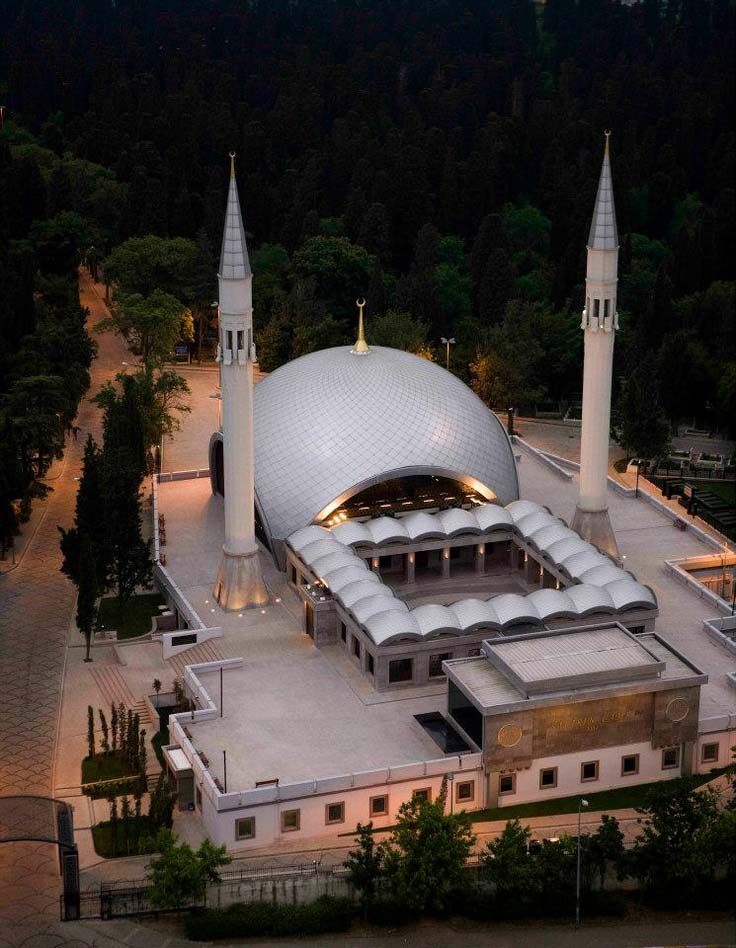 It features traditional Ottoman style features such as a large dome covering the main prayer area, minarets and a courtyard.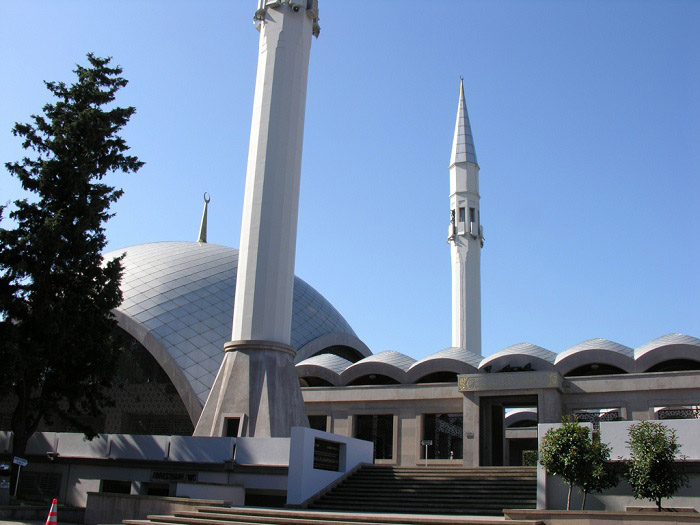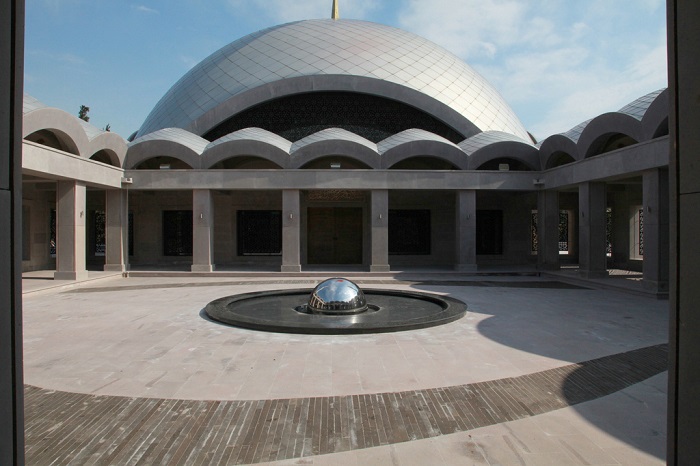 It looks even more beautiful at night.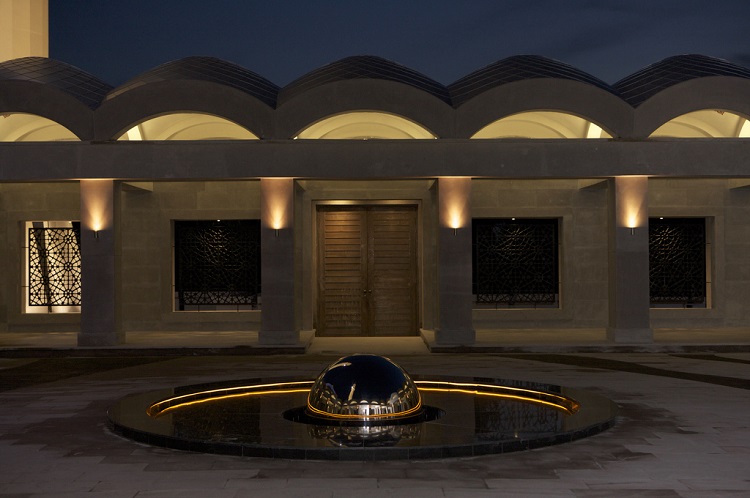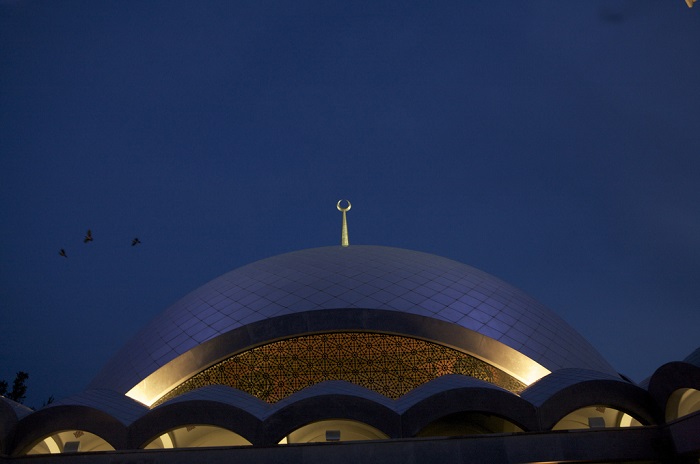 Take a step inside, and it's like you've taken a step into the future…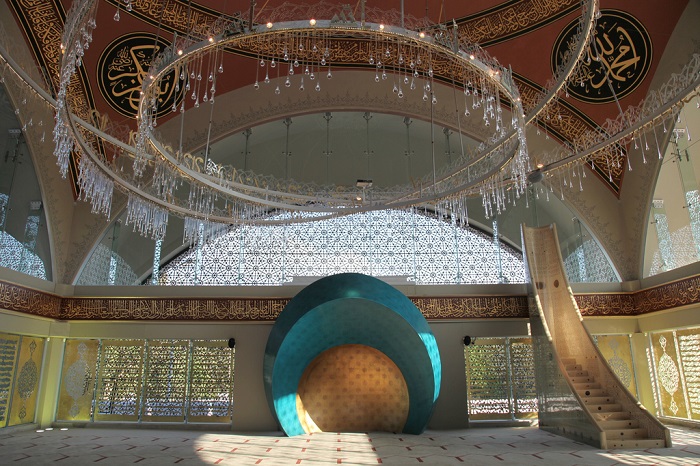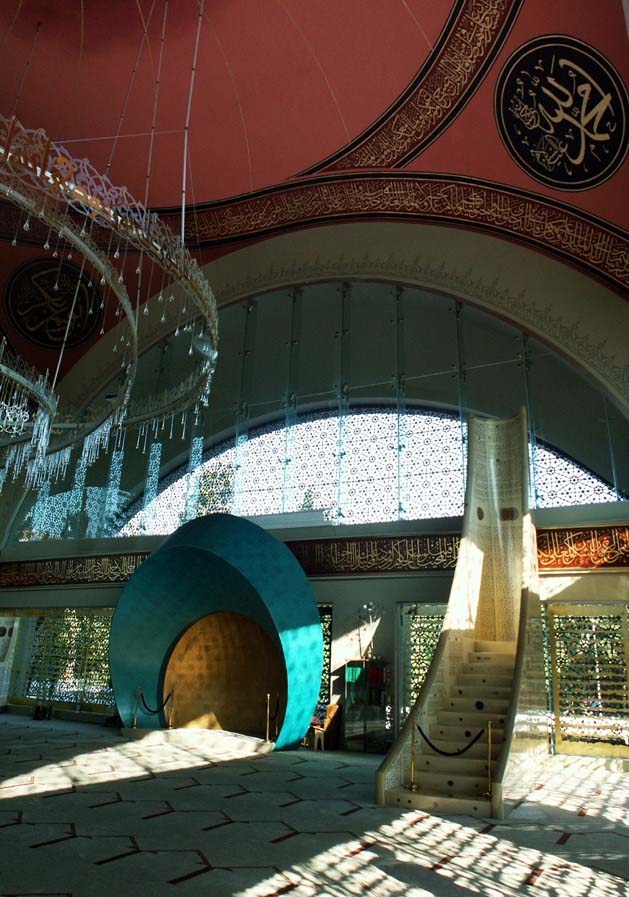 The Minbar has been given a modern rethink whilst maintaining the traditional steps for the Imam to climb in order to deliver his sermon.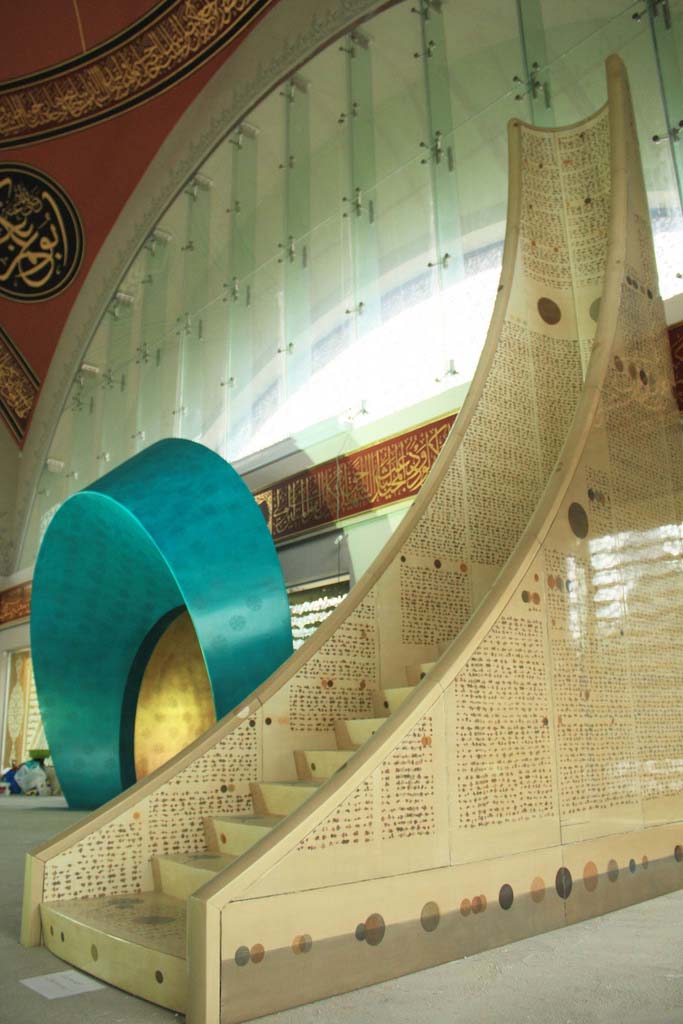 The golden-blue Mihrab looks like something from a Sci Fi movie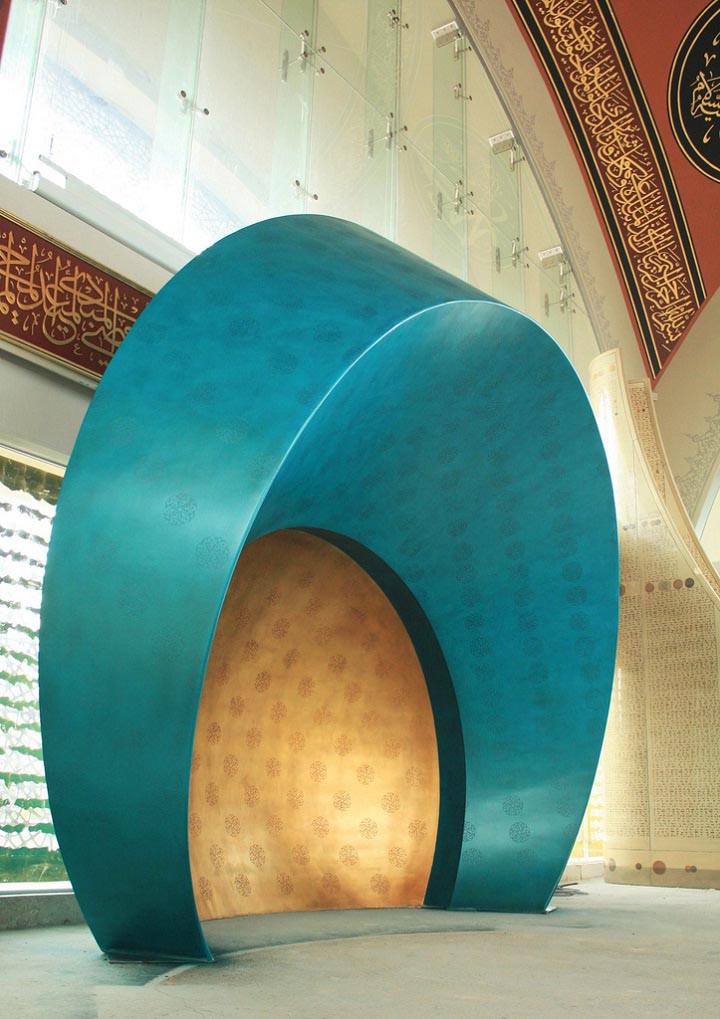 The chandelier is said to represent 'Nur' descending on worshippers.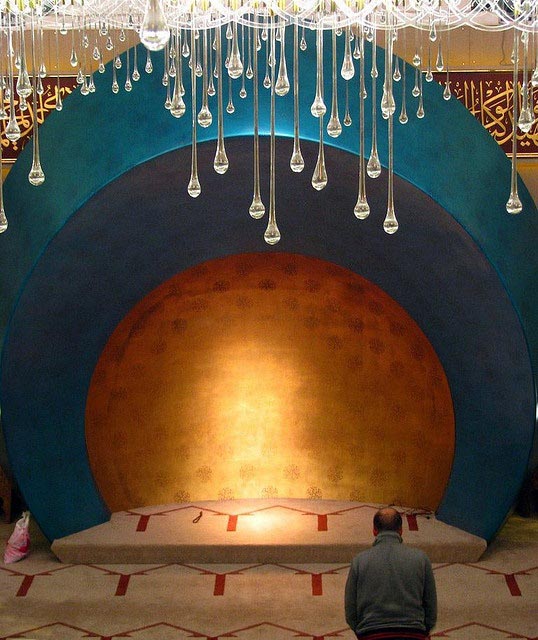 The women's gallery provides ample space for female worshippers.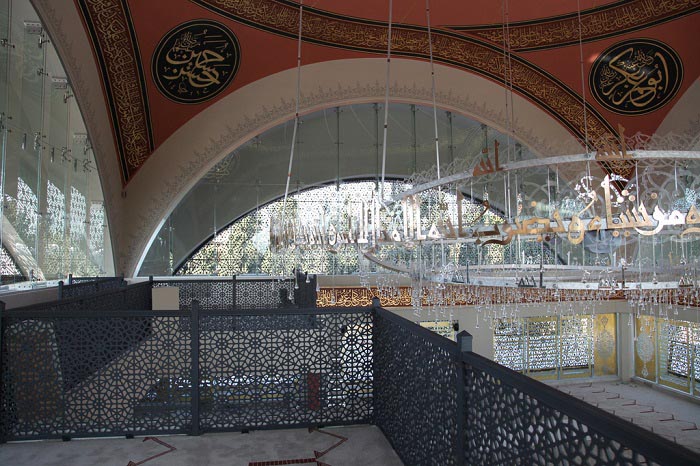 And the walls are decorated with the names of Allah and Qur'anic verses.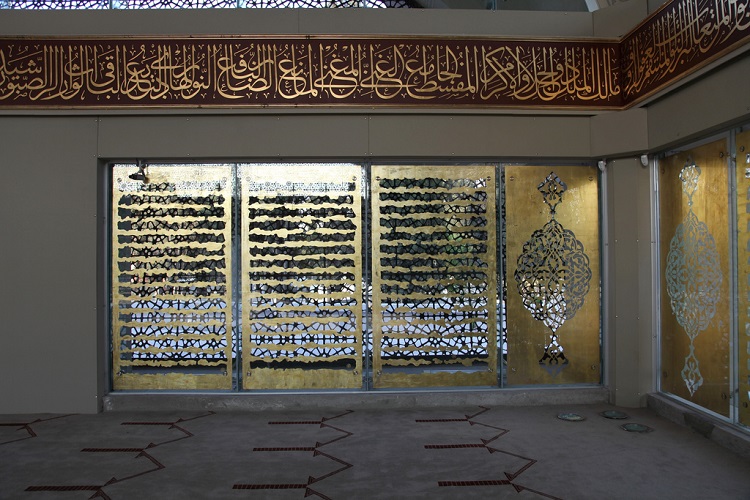 Like traditional Ottoman mosques, the ceiling bears the names of Allah, His Messenger (sallallahu 'alayhi wa sallam) and the rightly guided companions.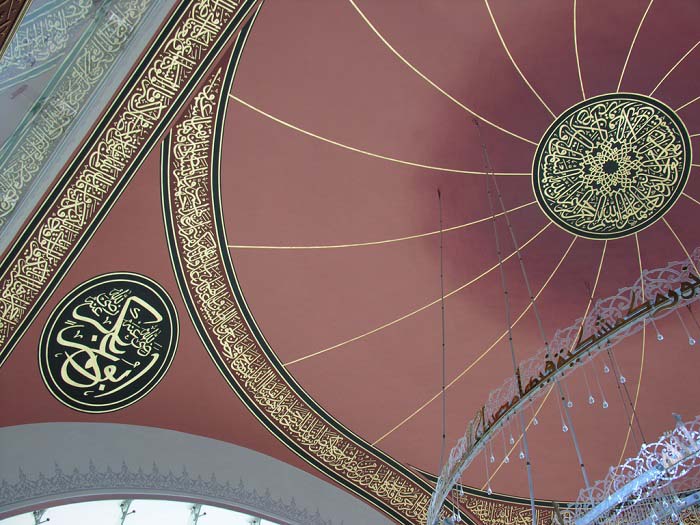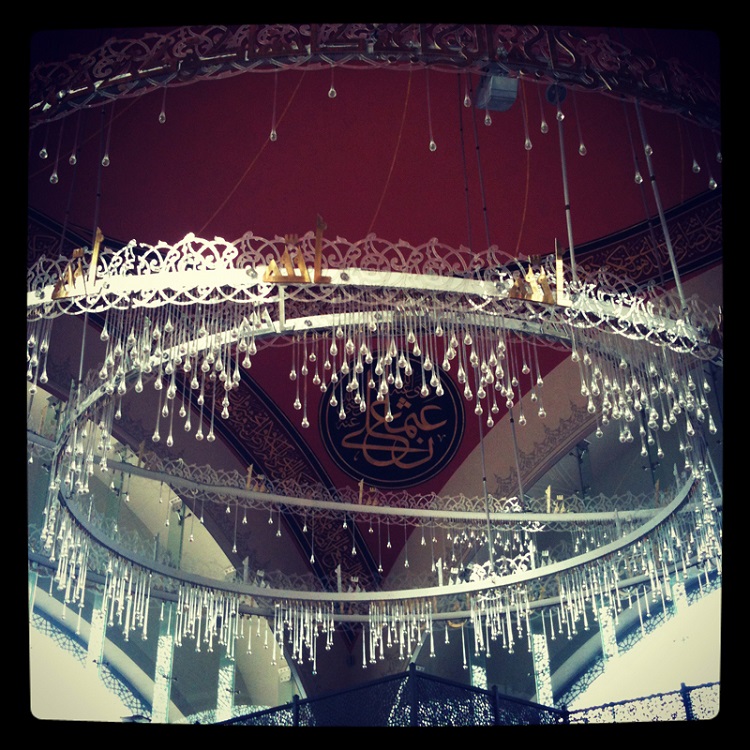 Now who wouldn't mind having this as their local Mosque? If you're ever in Istanbul, be sure to visit it. See it on Google Maps