Here are the British Muslims who will be competing for Team GB in the 2016 Olympics which are being held in Rio, Brazil.
Mo Farah

Probably the most well-known British Muslim athlete, Mo Farah (born 23 March 1983) is a long distance runner. He won two gold medals at the 2012 Olympics held in London in the 5,000m and 10,000m races.
In an interview with Emel magazine, he said:
"You've got to believe in God. Everything happens for a reason, so you shouldn't get wound up. I think the way I am, the way I'm chilled out, has a lot to do with being Muslim and having faith.

"It also says in the Qur'an that you must work hard in whatever you do, so I work hard in training and that's got a lot to do with being successful. It doesn't just come overnight, you've got to train for it and believe in yourself; that's the most important thing."

"I normally pray before a race, I read dua [Islamic prayers or invocations] think about how hard I've worked and just go for it."
Mohamed Sbihi
Mohamed Sbihi (born 27 March 1988) is a British rower of Moroccan origin. He won a bronze medal in the London 2012 Olympics as part of the British rowing team in the men's eight.
Mohamed, who recites verses of the Qur'an before each race, hopes to inspire Muslim kids. He told the Guardian:
"I hope I am an inspiration to young Muslim kids. Hopefully I can show they can participate in sport and be practising Muslims as well. It's a privilege but also a shame. It's great that I'm the first but why should I be? There are plenty more Muslim people in this country who could have done what I've done."
Mohamed also draws a parallel between Islam's teachings about equality and sport:
"One of the things Islam teaches you is that everyone's the same regardless of background or their faith. It's exactly the same in sport. We go through such hard times together as a group it doesn't matter where you're from, or how rich or poor you are. You're in there for one reason and that's to row the boat well."
Qais Ashfaq
Qais Ashfaq (born 10 March 1993) will also be part of the Team GB boxing team, competing in the bantamweight division. One of Qais' inspirations is Amir Khan, another British Muslim who won a silver medal in the 2004 Olympics held in Athens.
He told Artefact magazine:
"First and foremost, we have to thank Allah (God). To be honest, Islam has done a lot for me, especially in terms of boxing because it has always made me believe in myself.

"Before and after every fight, I pray – it makes me feel so much better, it helps my nerves. It makes me mentally confident and physically confident. Little things in that belief in God it makes a difference and makes the world a better place."
Adam Gemili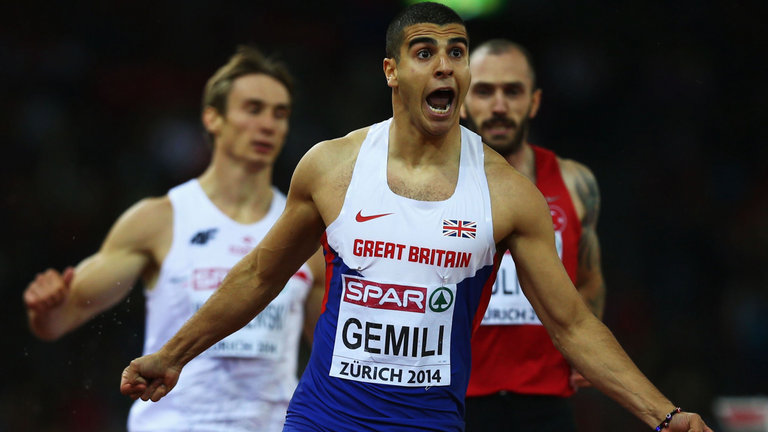 Adam Gemili (born 6 October 1993) has been chosen to captain Britain's athletics team in the 2016 Olympics. He won gold in the 2014 European Athletics Championship's 200m race and the 4 x 100 team relay. Adam will be competing in the same competitions in Brazil.
Mahama Cho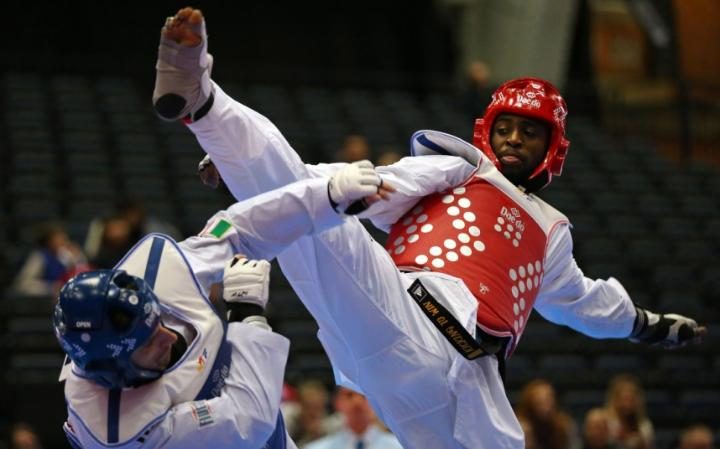 Mahama Cho (born 16 August 1989) wil be competing in the men's over 60kg taekwondo competition.
He told Ummah Sports:
Islam is what saves me in my everyday life. Praying is what cleanses me from my sins, and Allah is who takes care of me every day. Without Allah in my life, I am nothing. I also love going to the mosque to pray with people.

In my life, showing a good image and then letting people know that I am Muslim is why I think people end up attracted to me. They don't concentrate on the negativity of Islam but the beauty of what I do as a professional through Islam. Some people don't know I am Muslim till they meet me and ask me personally, and they're surprised because the image they see through me is not what they see on TV.

The image of Islam today is not good at all, and not enough people do their own research about Islam. Most people will just watch TV and make their conclusions about us. But they see me and they ask themselves, "Why is Cho not like what I see on TV?"
Lutalo Muhammad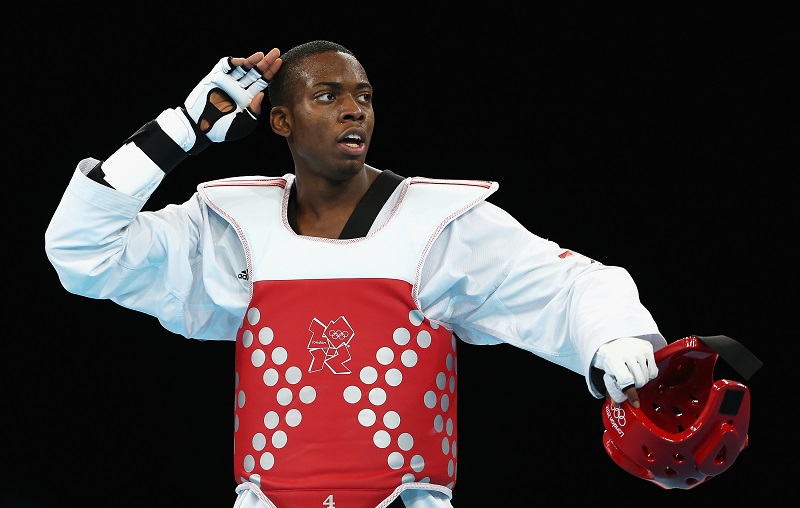 Lutalo Muhammad (born 3 June 1991) is also a British taekwondo athlete. He won bronze in the 2012 Olympics held in London.
Galal Yafai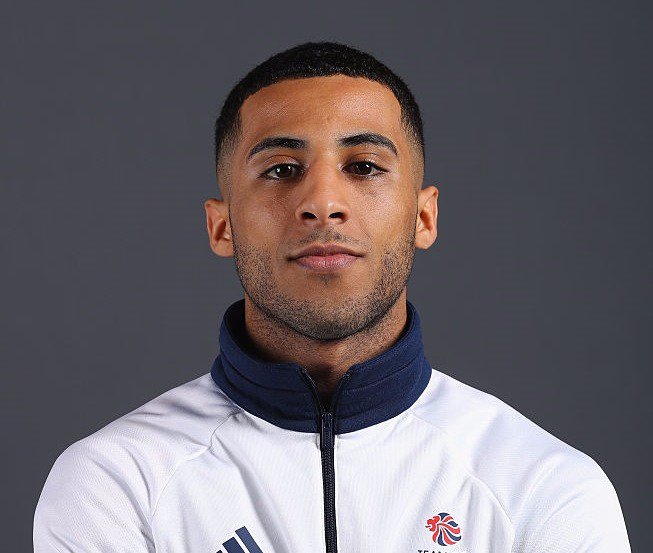 Galal Yafai (born 11 December 1992) will be representing team GB in the Rio 2016 Olympics boxing in the light-flyweight division.
Muhammad Ali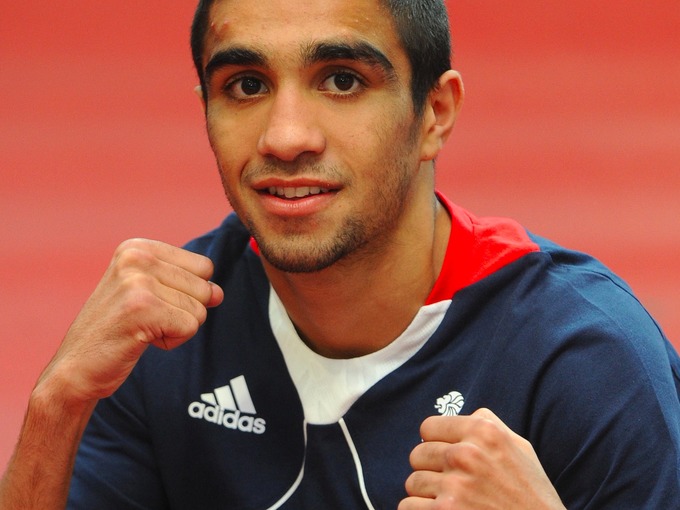 Muhammad Ali (born 20 June 1996) will is also part of the Team GB boxing team competing in the flyweight division.