The last time I spoke was the weekend of December 9th, 2015 at a Social Justice Conference in Delaware. As I tallied up the numbers in January, to my astonishment I had an opportunity to deliver the last sermon of the Prophet Muhammad (peace and blessings be upon him) to more than 80,000 people across the country in 2015. Here at the beginning of 2016, I needed the month of January to charter my course for the year. I needed to upgrade my marketing collateral, open the channels of communication and identify my key deliverables.
My first speaking engagement of 2016 would be Dallas, Texas. A community that needs very little introduction. The Muslim American community from that locale boasts a hotbed of profound activists and institutions ranging from Bayyinah Institute to the largest Muslim Sunni congregation in North America – The Islamic Center in Irving.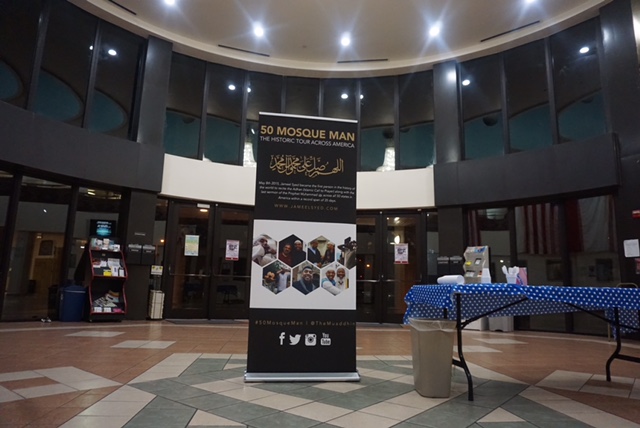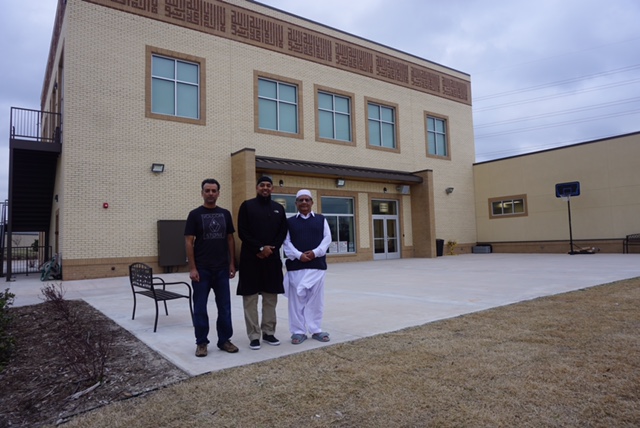 From Thursday, February 18th to Sunday, February 21st, the project management team streamlined a series of talks and events, saturating my schedule Alhumdulillah and exposing me to the landscape of the diverse communities surrounding the Dallas area.
Highlights of My Visit
The Fall of a Muaddhin.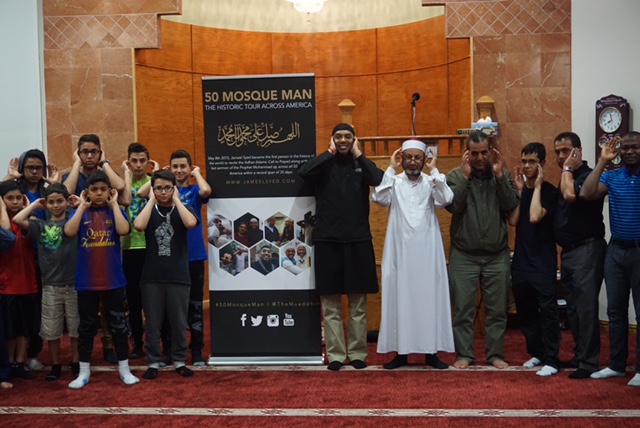 I was asked to make the Isha Adhan and then lead prayer in the IANT/Richardson masjid. This was directly before I gave my 50 Mosque Man presentation. Directly after prayer, one of the board members made the announcement that a pillar of the community had fallen – Br. Usman Beda. Allah SWT sends signs for those who reflect. It was a major reminder for me, why I do what I do and a hope of optimism that I too would be raised to the ranks of a great creed. "To God we belong and to God we return." May Allah SWT raise him as a Muaddhin and guarantee him Firdaus.
An Honorable Sponsor.
Shaykh Omar Suleiman is the founder of an organization called muhsen.org that has a special focus on making mosque spaces friendly to the disabled and disadvantaged. They had reached out to me and offered to sponsor my Dallas trip. To my wonderful surprise, the entire front row on the women's side was filled with women who had hearing disabilities and a translator was made available for them (Private Arrangements). It was a first to work in this space and one that I hope to promote more often. Masajid need to be inclusive towards everybody.
Community Organizer.
Sr. Saadia Ahmed was the point person for this effort. She was the backbone, the one who organized the entire trip. From logistics to arranging honorariums and making sure that I had an opportunity to view the landscape of the community she did it all. It is a personal focus of mine to identify such brilliant human resources throughout America that work with all organizations, but are hostage to none so that maximum efficiency and benefit can be the fruit of our labor for all parties involved. May Allah SWT truly bless her and her family.
What's next for me? Umrah! When the Haram calls, we respond: "Labaik…"

About Memoirs of the Muaddhin
A collection of inspirational stories chronicled by Jameel Syed, "The Muaddhin" as he navigates the diversified landscape of Muslim communities across the 50 states of America and beyond.
Jameel Syed, "The Muaddhin" is an international speaker, traveler, author and marketing executive based in Auburn Hills, Michigan. In 2015, he became the first person in the history of the world to make the Adhan – Islamic call to prayer across all 50 states in America: Record span of 35 days while reciting the last sermon of the Prophet Muhammad (peace and blessing be upon him). He is the brainchild behind the historical "50 Mosque Man Tour". Jameel is a columnist for two of the most prestigious online Muslim Media sources in the world: ilmfeed.com and muslimmatters.org. He features in a podcast series under the banner of "Greed For Ilm" that airs bi-weekly about Muslims in America. Jameel attained his education from The University of Michigan School of Kinesiology and Ross School of Business. In 2004, he founded the Fluidvisions Marketing firm, specializing in strategy consulting, building brand equity and launching new ventures. For information about booking speaking events, go to: www.jameelsyed.com
Look him up on Facebook. Follow him on Twitter, Instagram and snapchat under his handle: TheMuaddhin.