How many of you have wanted to memorize the Quran, memorized a few ayahs or pages a day for perhaps a few days or weeks, but then lost your motivation… and then gave up?
Yeah, don't feel so bad. It happens to even the best of us. Things in life just come up.
Something, someone, demands our time with more urgency. We need to focus on our exam. We've got deadlines to meet at the office. The kids start fighting etc. With so many other things to do, we just don't have time to keep up with memorizing the Quran.
So after a while, we tell ourselves that we just don't have enough free time to memorize the Quran. And we either give up, or we tell ourselves that maybe memorizing the Quran is something we can do later in life when we have "more time".
Sound familiar?
Well, you don't have to postpone your Quran memorization goals anymore. Technology can make it easier for you to keep up with your memorization goals, and there's a brand new app out that is worthy of your time to try.
Quran Companion is a Quran memorization app released by Quran Academy, and it boasts some really cool features that you've never seen before. According to Quran Academy's website, Quran Companion is the "smartest way to memorize the Quran".
So here are some of the plus points of Quran Companion that we think makes it a pretty smart way for anyone to memorize the Quran. It has all the usual and essential things that most Quran apps or memorization tools have — Quranic script, translations, and audio recitations with looping functions. Tick.
Now here's where Quran Companion takes things to a smarter level. Recognizing that many people struggle with the motivation to maintain a daily memorization habit (especially when life gets busy!), Quran Companion has been built with some revolutionary motivational and social features.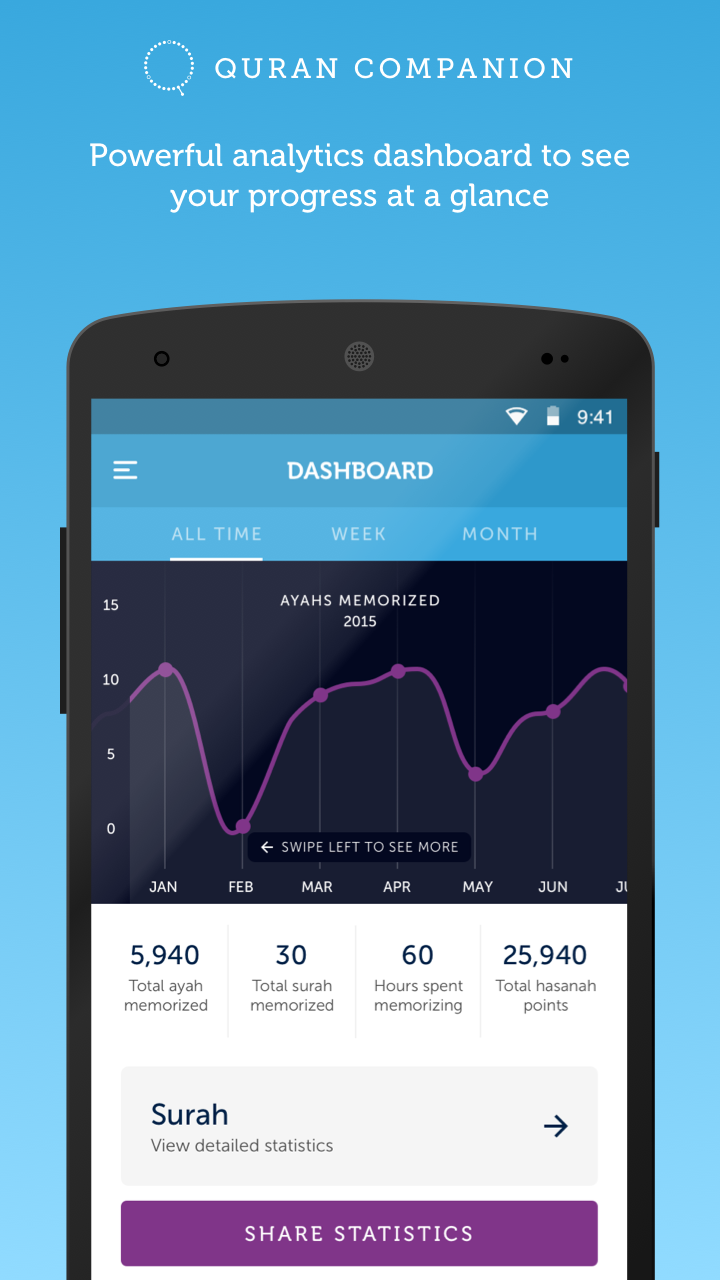 Addicted to Facebook, Twitter and Instagram? Can't stop playing games on your smartphone? Now you can be addicted to memorizing the Quran with friends!
Some of Quran Companion's motivational and social features include group challenges, where you can have up to 25 friends pursuing the same Quran memorization goal, a Hasanah Calculator that measures your progress based on the hadith that each letter of the Quran recited is equivalent to 10 rewards, and a global Daily Hasanah Leaderboard. Win!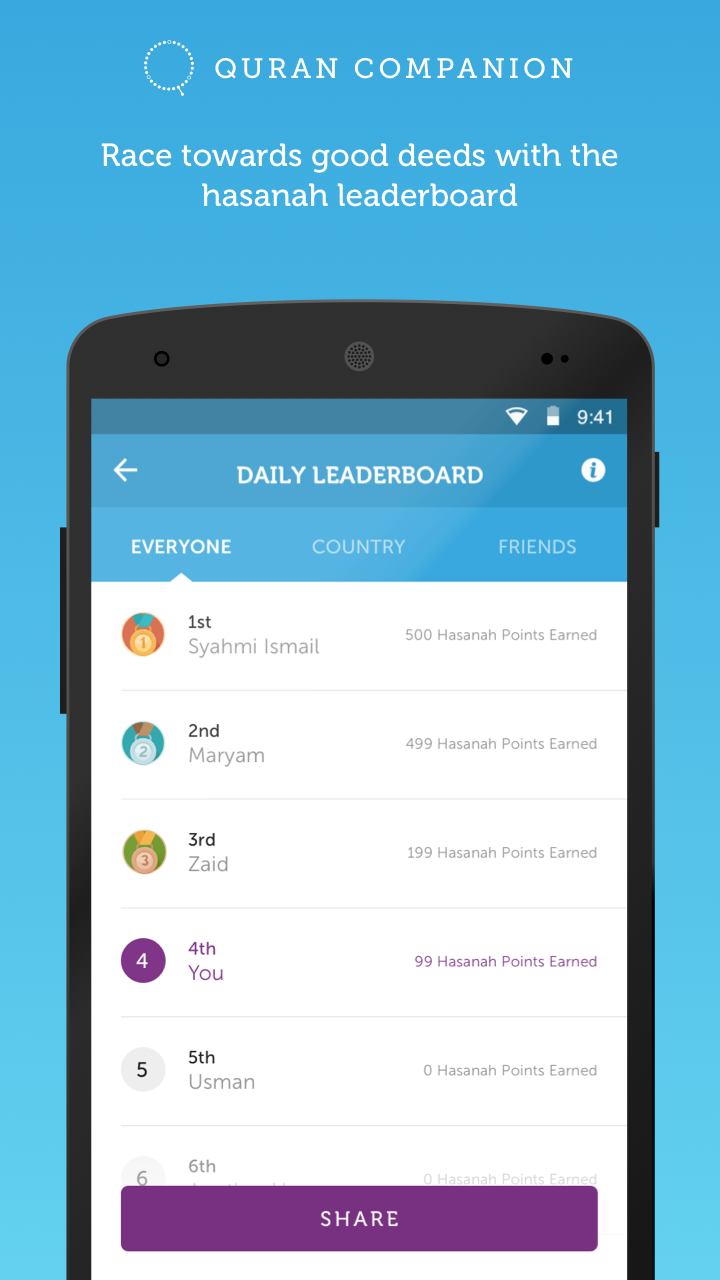 What if you're not quite the social type and a bit of an introvert? No worries. There are smart features for you too. Personal challenges, guided lesson plans for easy memorization planning,and even a fun "Swipe to Reveal" game that allows you to self-test your memorization by swiping to reveal the ayah as you recite from memory. Double win!
So if you're looking for a more fun, easy, motivating and social way to memorize the Quran, don't give Quran Companion a miss. Quran Companion has been released on Google Play for Android as well as the App Store for iPhone users.
Right now, Quran Academy has got a special deal where you can get a free 7-day trial of Quran Companion plus a free e-book that guides you with a 7-step action plan to get you started on the right foot.
Grab your free trial and ebook now  and achieve your Quran memorization goals this Ramadan, Insha'Allah.