The Saudi Ministry of Information has confirmed on Twitter that a suicide bomber detonated himself near the Prophet's Mosque.
They also confirmed that four security personnel were killed and five were injured:
إستشهاد (٤) من رجال الامن ، وإصابة (٥) آخرين نتيجة إعتراضهم لإنتحاري أثناء توجهه الى المسجد النبوي وقيامه بتفجير نفسه بالقرب منهم .

— وزارة الداخلية (@MOISaudiArabia) July 4, 2016
"4 officers were martyred and 5 injured as a result of intercepting a suicide bomber who was en route to the Prophet's Mosque – who blew himself up near them."
The following statement was later posted on the Interior Ministry's website:
Security spokesman of the Interior Ministry said in a statement that before the prayers of Maghrib in Madinah on Monday 09/29/1437 AH, security men suspected a person while he was heading to the Prophet's Mosque through a vacant lot of land used as a parking space for visitors' cars.

When they intercepted him, he blew himself by an explosive belt, which resulted in his death, martyrdom of 4 security men, and injury of 5 other security men.
The Governor of Madinah visited the injured in hospital: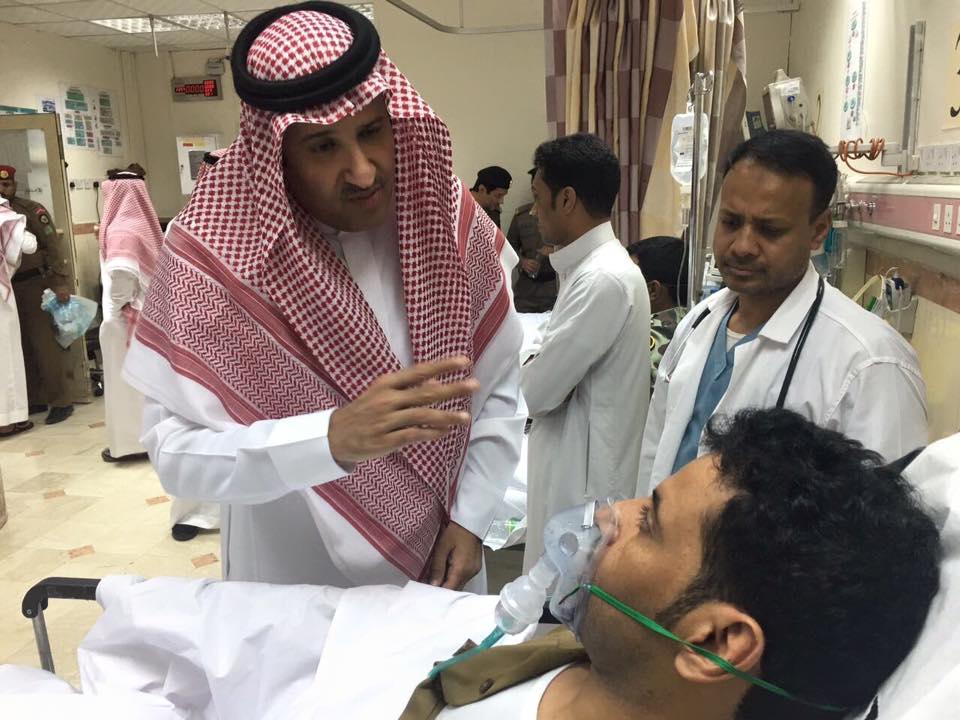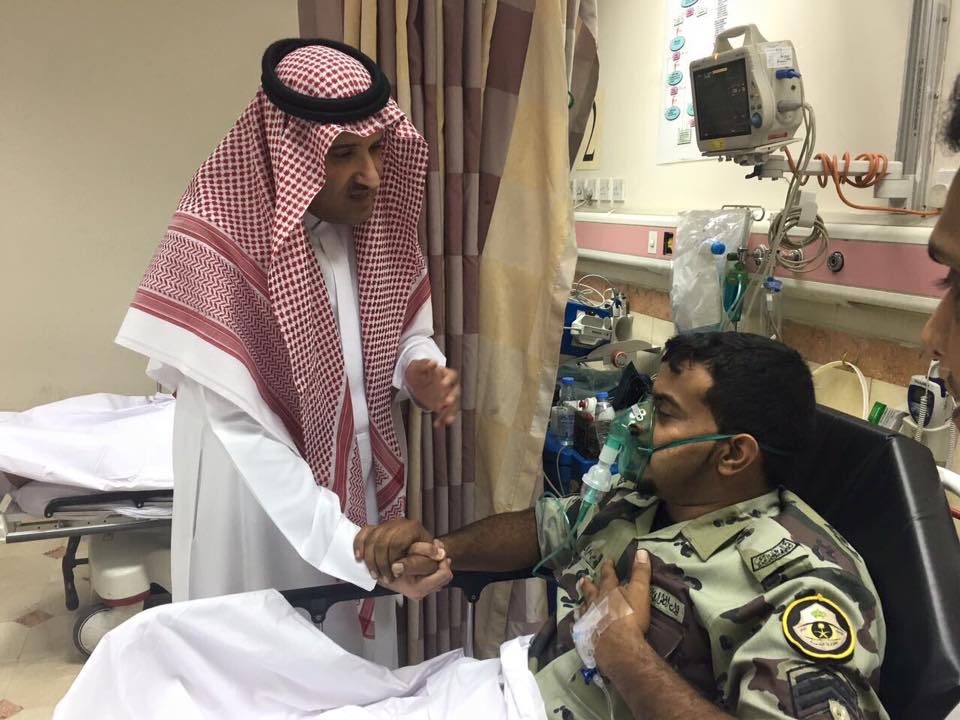 Earlier, there were conflicting reports about the incident with many believing it was due to a gas cylinder accidentally exploding.
It follows two other suicide attacks in Jeddah and Qatif.
It is still unclear whether or not the attacks are linked and what the motives behind the attacks were.
Videos of the attack's immediate aftermath were shared on social media:
Blast in MadinahRaw video taken immediately after the blast outside the Prophet's Mosque in Madinah. Cause still unconfirmed.

Posted by IlmFeed on Monday, 4 July 2016
Help IlmFeed publish more stories like this by contributing as little as $2.
Like our Facebook page: