It took the death of his beloved father to make a life changing decision that would benefit thousands of his fellow human beings.
It was on a rain swept and treacherous night when Joynal Abedin watched his father lose his battle to live. The gusty winds along with their financial position added to the family's inability to leave the village. Their nearest medical hospital was 20 km away. In many areas of Bangladesh this is a significant distance and the poor conditions of neglected roads regularly pose great challenges when it comes to commuting and travelling distances.
Abedin's family hail from Mymensigh, a district in northern Bangladesh. As he watched his ailing father lose his battle to live life the rural farm worker made a vow to change things for the better.
Abedin made a commitment and promise to establish a medical facility so that poor people like himself could have a chance to access lifesaving medical and health services.
Thus began Abedin's personal mission to establish a humble medical centre in his own village of Tanashadia, which is located approximately 60 miles north of the capital city Dhaka.
Abedin had no money and no connections but his vision and desire was strong. His wife believed in him and both husband and wife set off to the capital in pursuit of their destiny.
Dhaka was a completely new world for the couple and Abedin found employment as a rickshaw puller ferrying passengers and goods around the capital city. Lal Banu, his wife found a small job assisting at a medical clinic.
Unbeknown to Lal Banu, Abedin was secretly stashing away some of his meagre earnings in a separate account in a bid to fund his dream of a hospital. Lal Banu often expressed her displeasure at Abedin not being able to ably support the family but despite the numerous challenges he refused to dip into his savings account.
To the surprise of his friends, family and neighbours, Abedin returned to his village. Many who left to pursue bigger dreams in the capital rarely returned to their previous rural life after becoming accustomed to the bright lights, as well as a higher standard of living, education and access to services. But Abedin had other plans. He had saved around £2500.00 which he invested in a small piece of land on which he built a small tin shed and adjoining quarters for himself.
This humble shack was the foundation of something magical.
Abedin then bought beds and chairs. When he shared his plans, he was ridiculed, rebuked, mocked, whilst others expressed sadness that his passion had gotten the better of his reality and sense of judgement.
With the recruitment of a paramedic, Abedin launched the Mumtaz Hospital. Doctors turned down the request to lend their skills to the hospital as many just couldn't believe that a rickshaw puller had the audacity let alone the capability or know-how to launch and sustain such a gigantic project.
Abedin and his wife remained steadfast and committed to their mission. Their sincerity and patience paid off and they soon had an operational hospital.
As news spread, more and more villagers started to visit the Mumtaz hospital for general treatment. Those with more complicated symptoms were referred to the established and advanced Mymensingh hospital.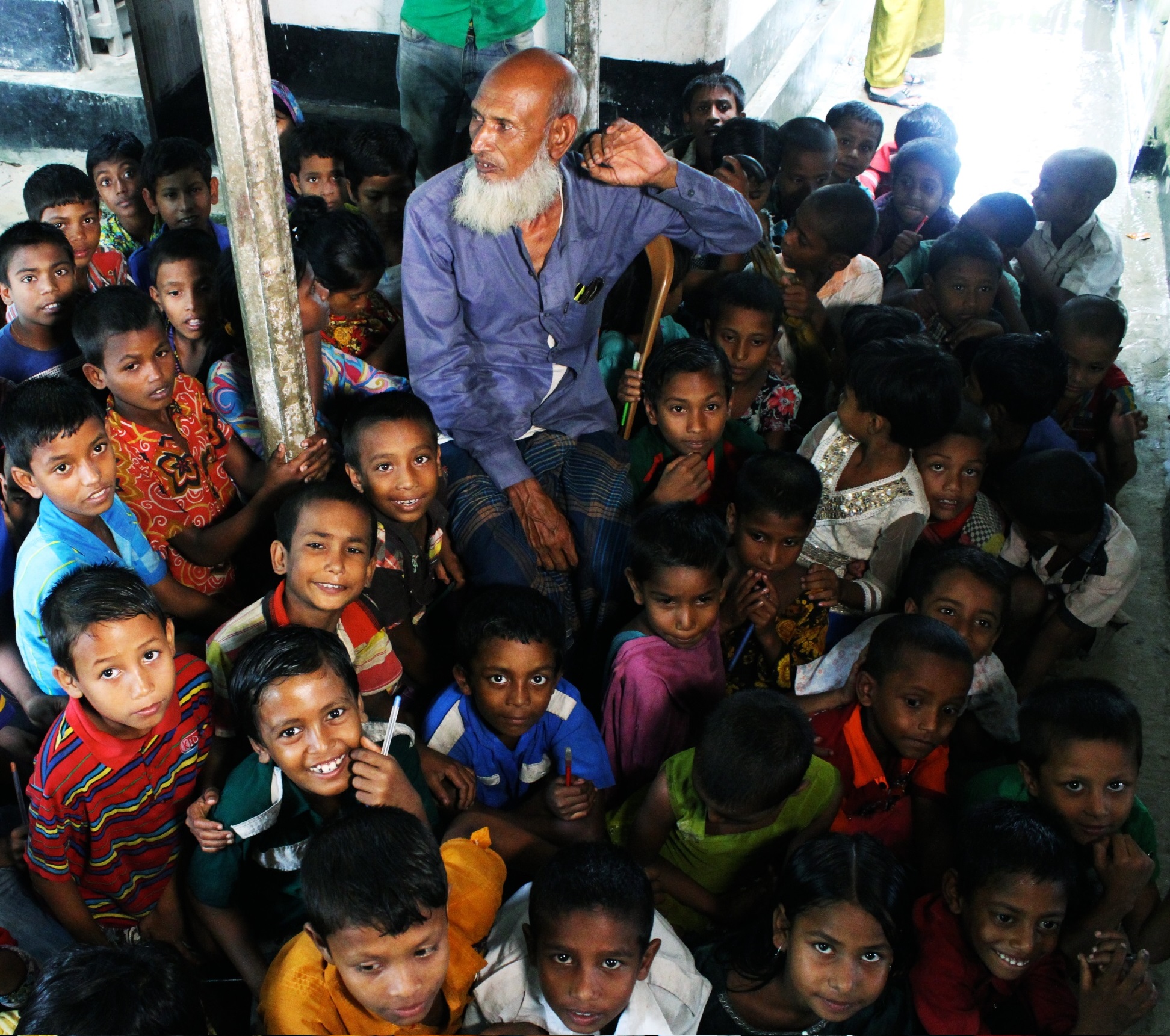 Photo: Lennaert Woudt 
Now, the Mumtaz hospital accommodates almost 100 patients on a daily basis. Basic health check-ups and first aid treatment is administered by a paramedic whilst a Doctor visits the site once a week. There is a maternity ward and with kind donations from the local business fraternity and locals, Abedin has also been able to launch a small pharmacy which distributes medication for conditions like diarrhoea and respiratory ailments like asthma. Staff also provide advice to the local rural folk on a range of diverse health related issues.
Abedin speaks openly and candidly about his experiences,
"When I was a rickshaw puller, many people ignored me, they made fun of me and many professional people shunned me. I'm not upset, they didn't have the faith which I had and the belief to make this dream a reality. Now people respect me a lot and I get invites for tea and hospitality. Things have changed since I was controlling a rickshaw."
Abedin's dream is to take the next step and develop his project further, "My dream is to convert this clinic into a full-fledged hospital with the help of the government and other donors."
In Bangladesh, rickshaw pullers are deemed to be at the very bottom of the social ladder and many will struggle to earn more than one pound for a whole day's work. Despite saving from approximately £3 earnings a day for many decades, Abedin was driven enough to work towards an objective and fulfil his dream of serving his fellow humans.It gives an idea as to how hard Abedin worked and the huge sacrifices he and Lal Banu made in order to realise his dream.
Cover photo: Lennaert Woudt