The Islamic Center of Orlando has opened up its doors after millions were forced to flee as Hurricane Irma traveled up Florida's west coast.
The mosque posted the following on social media and the response has been positive.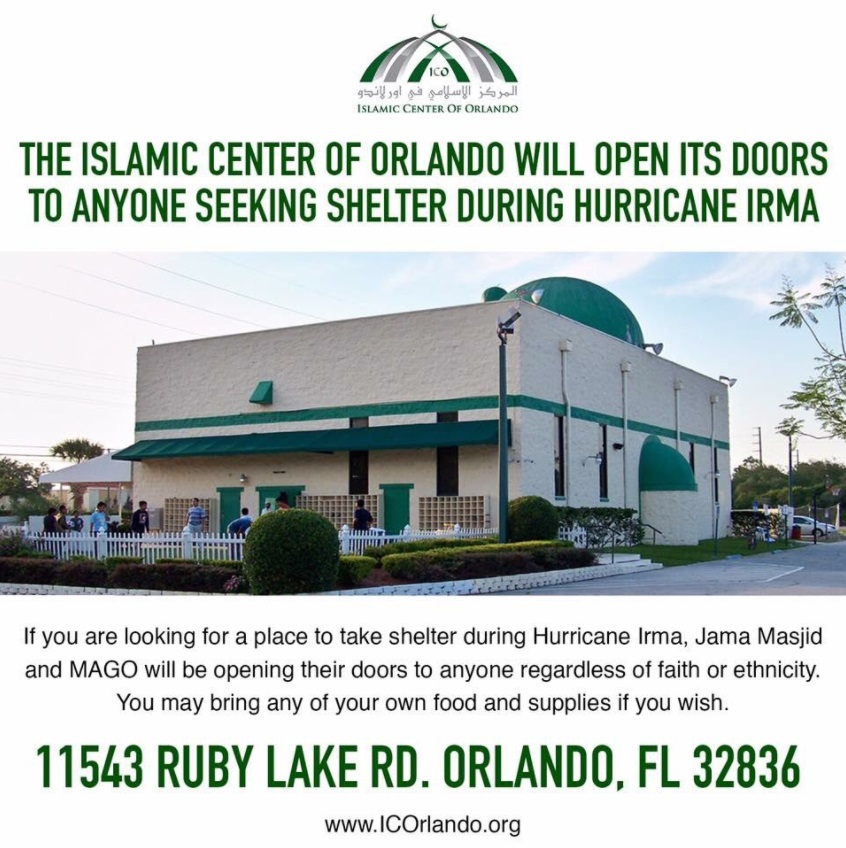 The Washington Post spoke to some of the evacuees at Orlando's Islamic Center which has been sheltering over 100 people of all faiths and backgrounds:
Imam Tariq said the mosque initially planned to take only 40 people but had to increase it to over 100 due to demand. He told the Washington Post:
"We wanted people to feel as comfortable as possible and we wanted to do our best and did not want anyone to have any discomfort."
One of the evacuees, Sally Killic said:
"Lots of hospitality, they've been feeding us three meals, giving us cots to sleep on and we've just had an excellent experience. And of course, being in the Islamic community is just wonderful for us."
Many other mosques have also opened their doors, providing shelter, food and daily necessities for those in need.