More than 90 mosques across Britain have been holding open days for people of all faiths. The #VisitMyMosque events facilitated by the Muslim Council of Britain is designed to help non-Muslims learn more about Islam and give Muslims the opportunity to "explain their faith beyond the hostile headlines".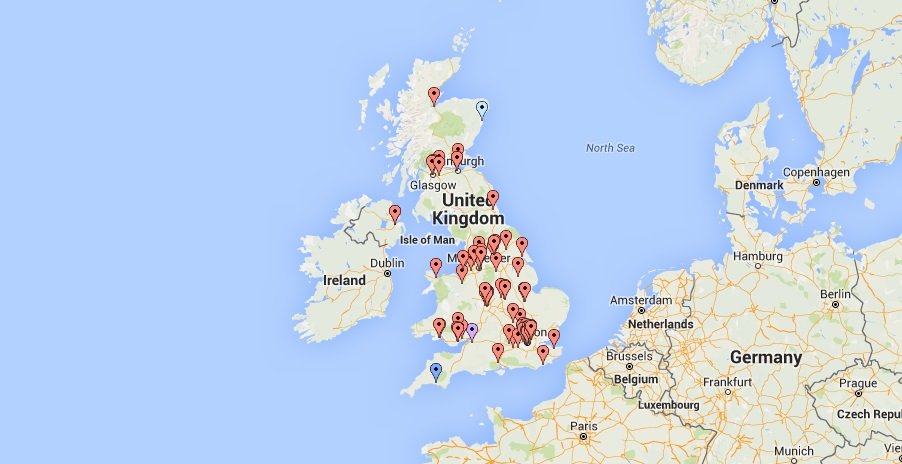 A map of some of the mosques who are taking part. Muslim Council of Britain
The events include exhibitions, talks, tours and of course tea and snacks!
Social media has been buzzing with people leaving feedback about their experiences using the hashtag #VisitMyMosque. Here are a few comments posted on Twitter by some of the visitors:
Alex thought his tour of the East London Mosque was 'fascinating'
Just had a fascinating tour around the @elondonmosque as part of #VisitMyMosque. Really recommend it pic.twitter.com/aSoCbJoXkb

— Alex Curran (@amlcurran) February 7, 2016
Chris found his first visit to a mosque 'interesting and informative:
My first visit to a mosque today was interesting and informative #VisitMyMosque #Cardiff. Thanks @AIManarCentre pic.twitter.com/uWhJMYzX48

— Chris Edwards (@chris_edwardss) February 7, 2016
Isla thanked the Edinburgh Central Mosque for their 'warm welcome'
Such an interesting visit to Edinburgh Central Mosque today – thanks to all for such a warm welcome (and scrum my food) #VisitMyMosque

— Isla Jack (@IslaJack4) February 7, 2016
The Al Manar Centre also gave visitors the opportunity to have their names written in Arabic calligraphy:
Warm welcome from @Darulisra & @AlManarCentre #VisitMyMosque #Cathays – lots of visitors. This is Chris in arabic pic.twitter.com/euwLifTUsj

— Chris Weaver (@cathayschris) February 7, 2016
Alison was pleased to visit her local Mosque, the Aisha Masjid in Reading:
It was my pleasure to #VisitMyMosque! @AishaMasjidIC are welcoming visitors from 11-5pm today. tours & talks. pic.twitter.com/Kt8wSY2ZeD

— Alison Swaddle (@AlisonSwaddle) February 7, 2016
The London Central Mosque invited guests from different faiths:
London Central Mosque for @MuslimCouncil #VisitMyMosque: wonderful mix of turbans, kippas, scarves, clerical collars pic.twitter.com/rQp1U55vMI

— Catriona Robertson (@multifaith) February 7, 2016
Simon enjoyed the samosas at the Hyderi Centre in Streatham:
Thanks to @HyderiCentre #Streatham for such a warm welcome, fascinating time and delicious samosas for #VisitMyMosque today #fb

— Simon Drage (@simondrage) February 7, 2016
Patchy thanked the Newcastle Central Mosque and said she 'met some amazing people':
Thank you to Newcastle Central Mosque for having me today #VisitMyMosque Met some amazing people.

— Patchy (@MissCJPatchy) February 7, 2016
Lisa thought the initiative was a great way to 'break down barriers:
Loving the #VisitMyMosque tweets and pictures, great way to break down barriers. Well done @MuslimCouncil for this initiative!

— Lisa O'Connor (@LHarbutt) February 7, 2016
Politicians including Labour Party leader Jeremy Corbyn also took part:
Local MP @jeremycorbyn visits local Finsbury Park Mosque today as part of #VisitMyMosque day pic.twitter.com/C9nazK2iGr

— MCB (@MuslimCouncil) February 7, 2016
Conservative MP Rober Buckland tweeted describing the #VisitMyMosque event at the Manchester Road mosque in Swindon as a 'success'
A successful #VisitMyMosque day here at Manchester Road Mosque #Swindon. Bringing our community even closer together pic.twitter.com/qXfbDDNv3b

— Robert Buckland MP (@RobertBuckland) February 7, 2016
Here are some photos from some of the mosques which took part: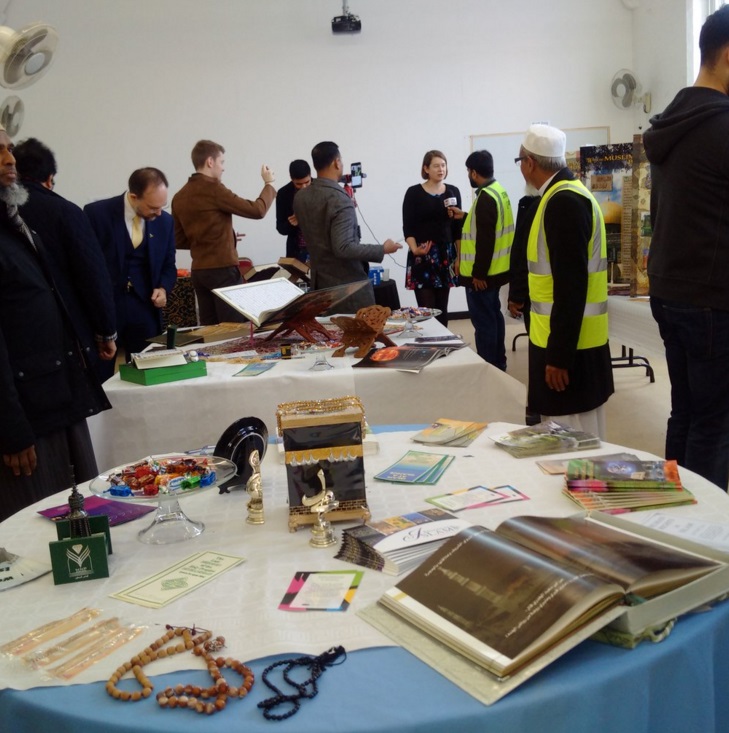 Darul Ummah Mosque, London. Photo: @shabbir200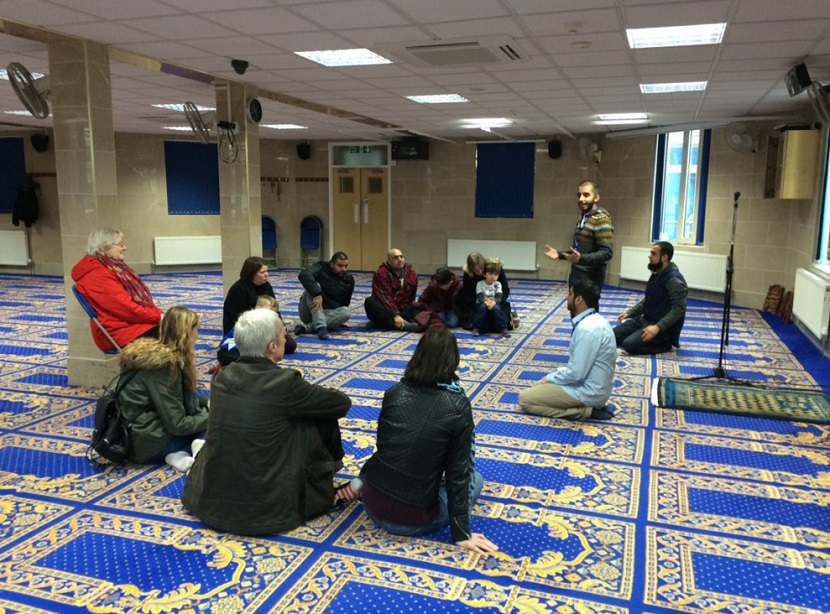 Neeli Mosque, Rochdale. Photo: @cameramal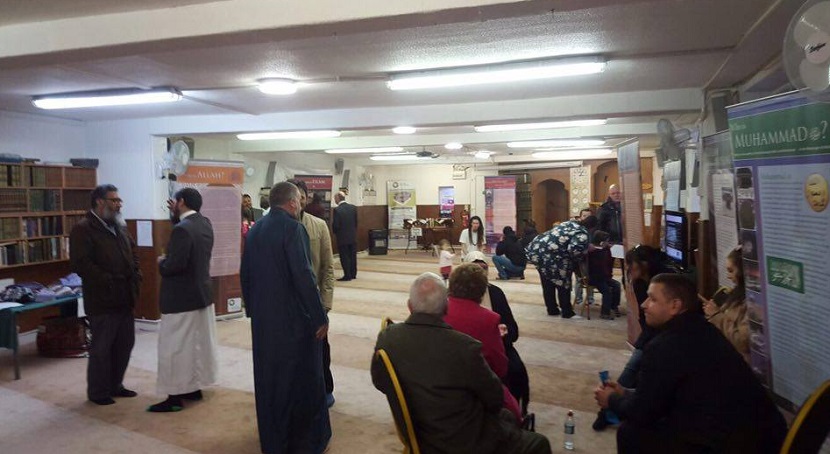 Newcastle Central Mosque, Newcastle. Photo: @ncmosque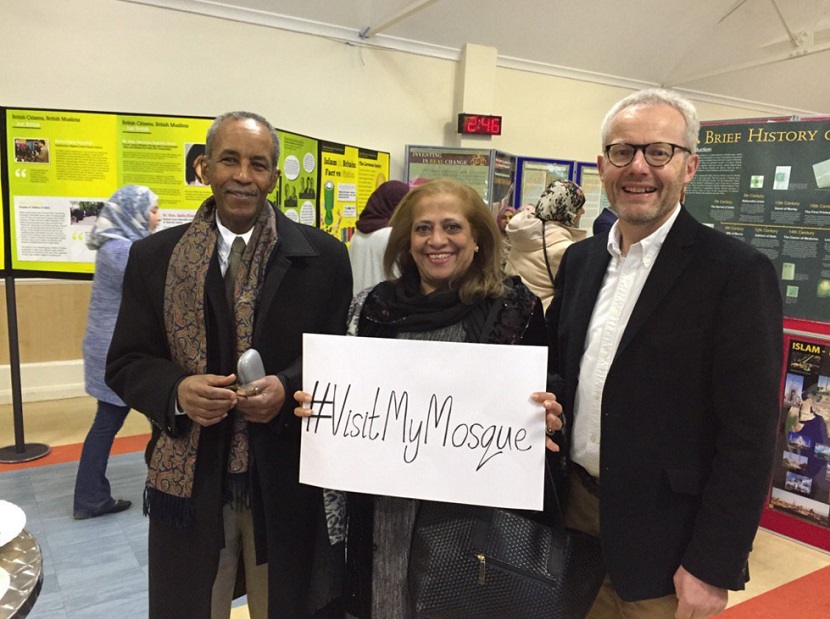 West London Islamic Centre, London. Photo: @David_Millican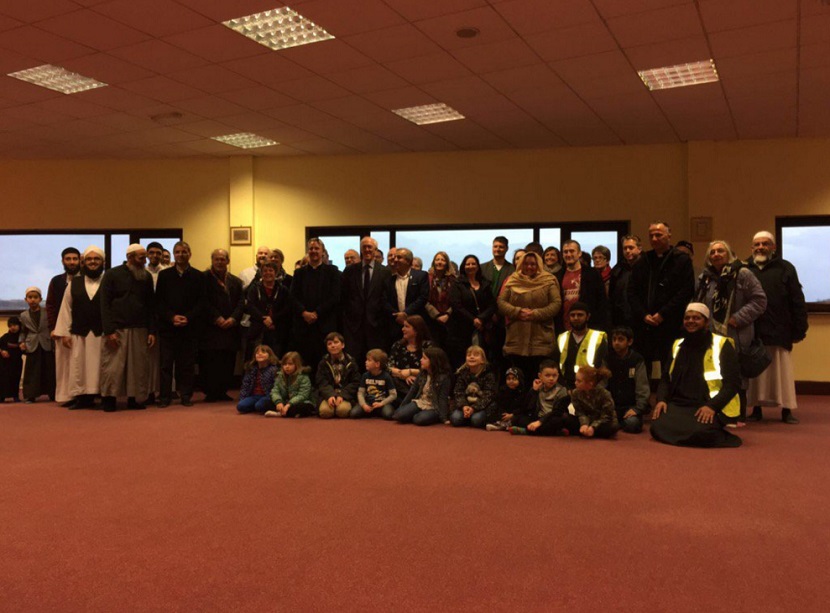 Madina Masjid, Batley. Photo: @clrspandor
The five pillars of Islam were explained as part East London Mosque's open day:
Video: LB24.tv