Worshippers from the East London Mosque have donated a whopping 7 tonnes of food for the local homeless population.
British Charity Muslim Aid organised a good drive in partnership with the East London Mosque encouraging the local community to donate food for the UK's homeless and needy.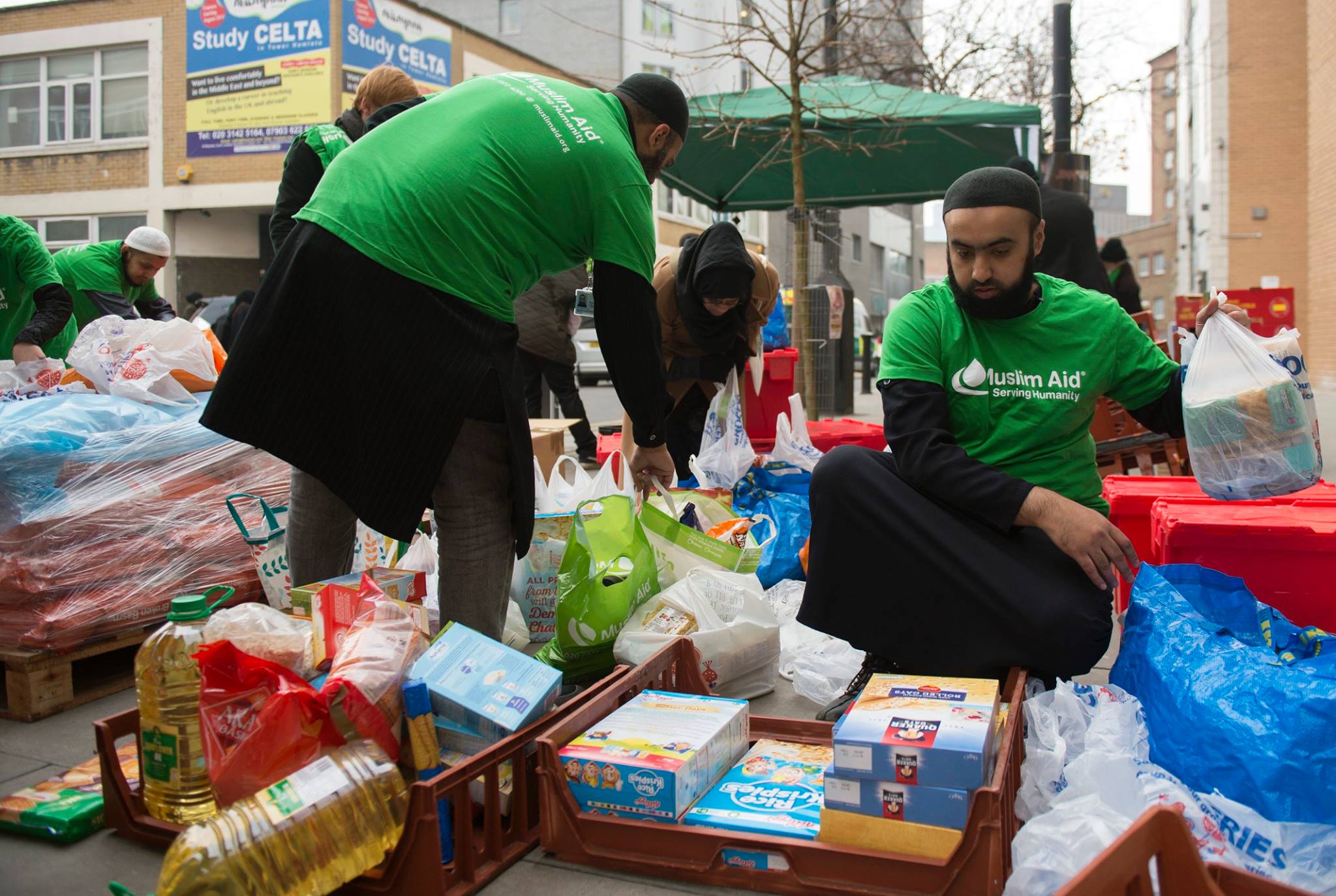 Kind hearted individuals donated non-perishable items such rice, pasta and tinned food after Friday prayers at stalls set up by Muslim Aid outside at the East London Mosque.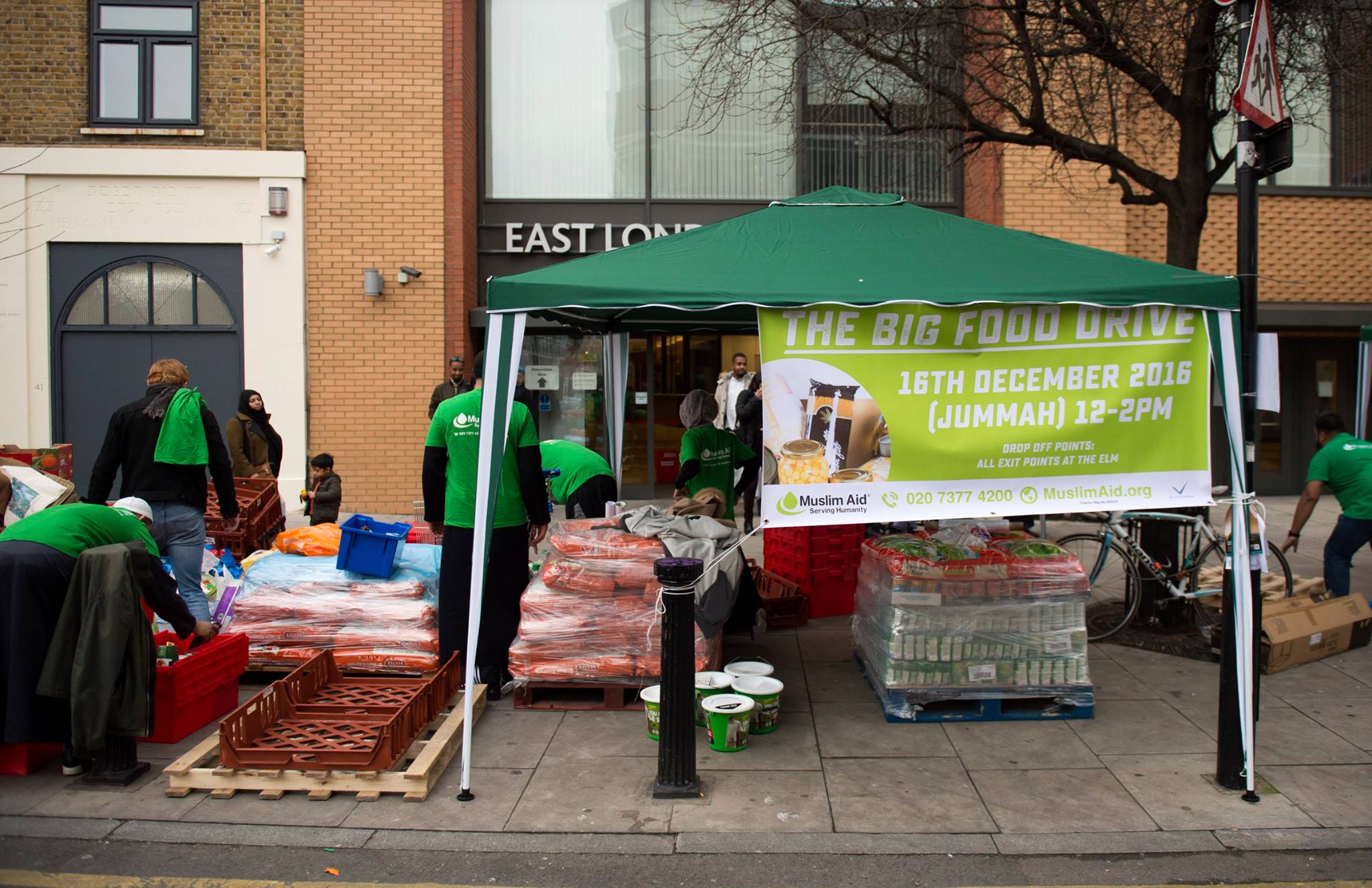 In a live broadcast on the IlmFeed Facebook page, Muslim Aid representative Abul Kalam said it was a duty for Muslims to think about the local needy population, quoting the Prophet Muhammad ﷺ who said:
"He is not a believer who eats his fill whilst his neighbour beside him goes hungry" (Bukhari).
Muslim Aid collecting food for local homeless population after Friday prayers at East London Mosque.

Posted by IlmFeed on Friday, 16 December 2016
Shaykh Abdul Qayyum, who is the chief Imam at East London Mosque said:
"This compassion is truly reflective of what Islam stands for."
He added: "In the cold winter months when we have the luxury of a home and hot food, it's easy to forget about others that are in dire need around us. So it is in that spirit we take part in this big food drive."
"Muslims are inspired by their faith towards helping others in need. It is a religious duty for Muslims to try to help others, irrespective of a person's faith or background."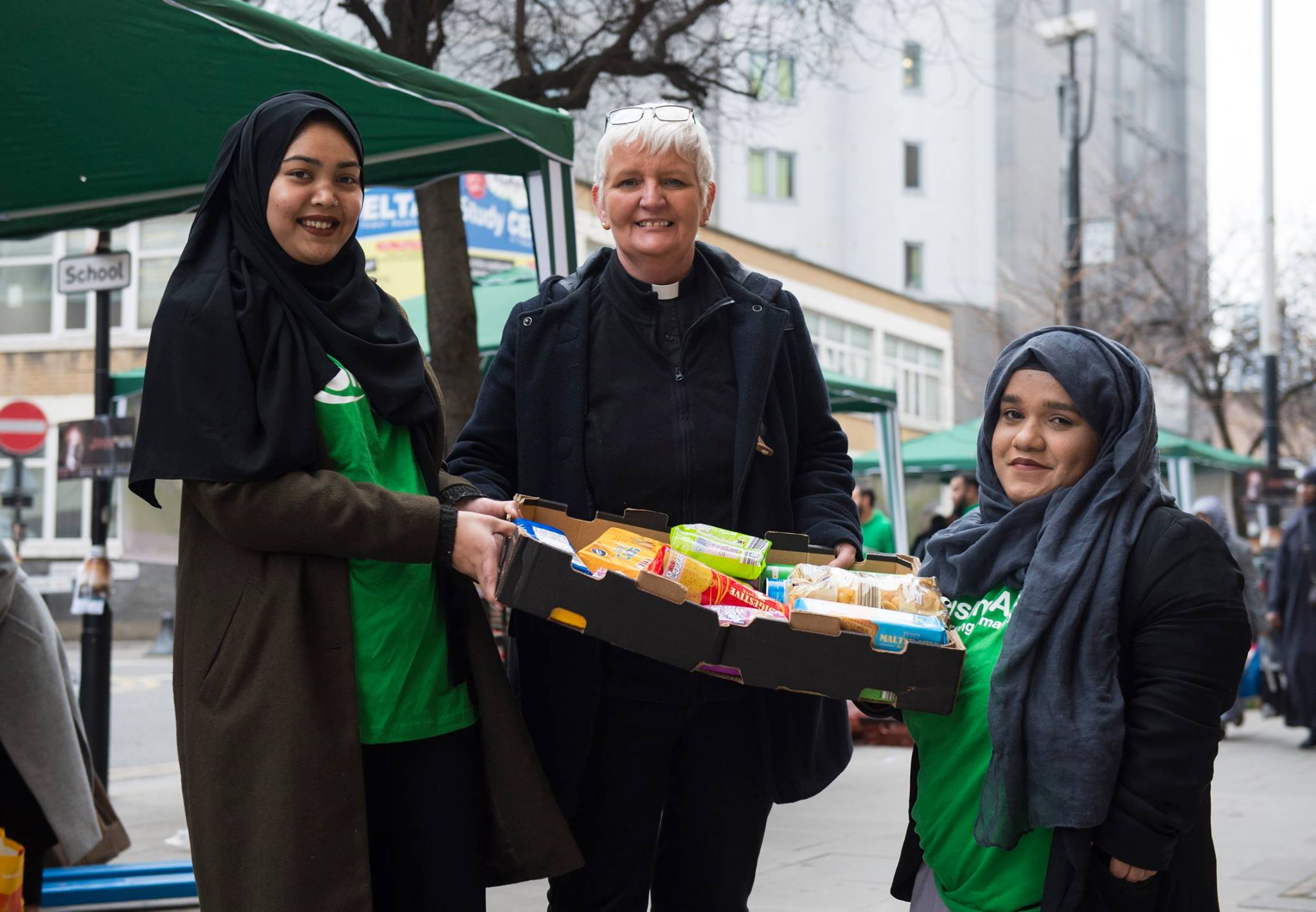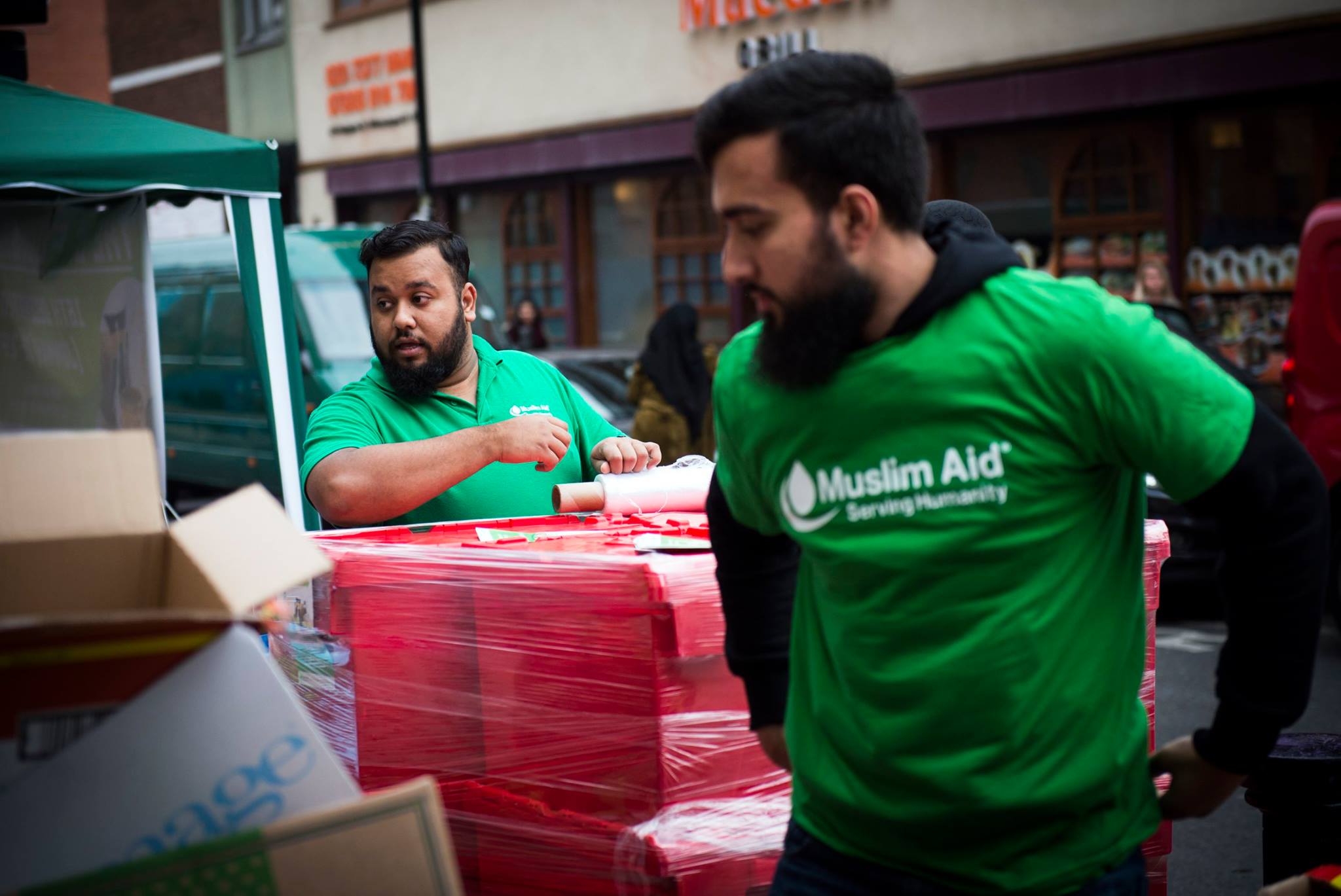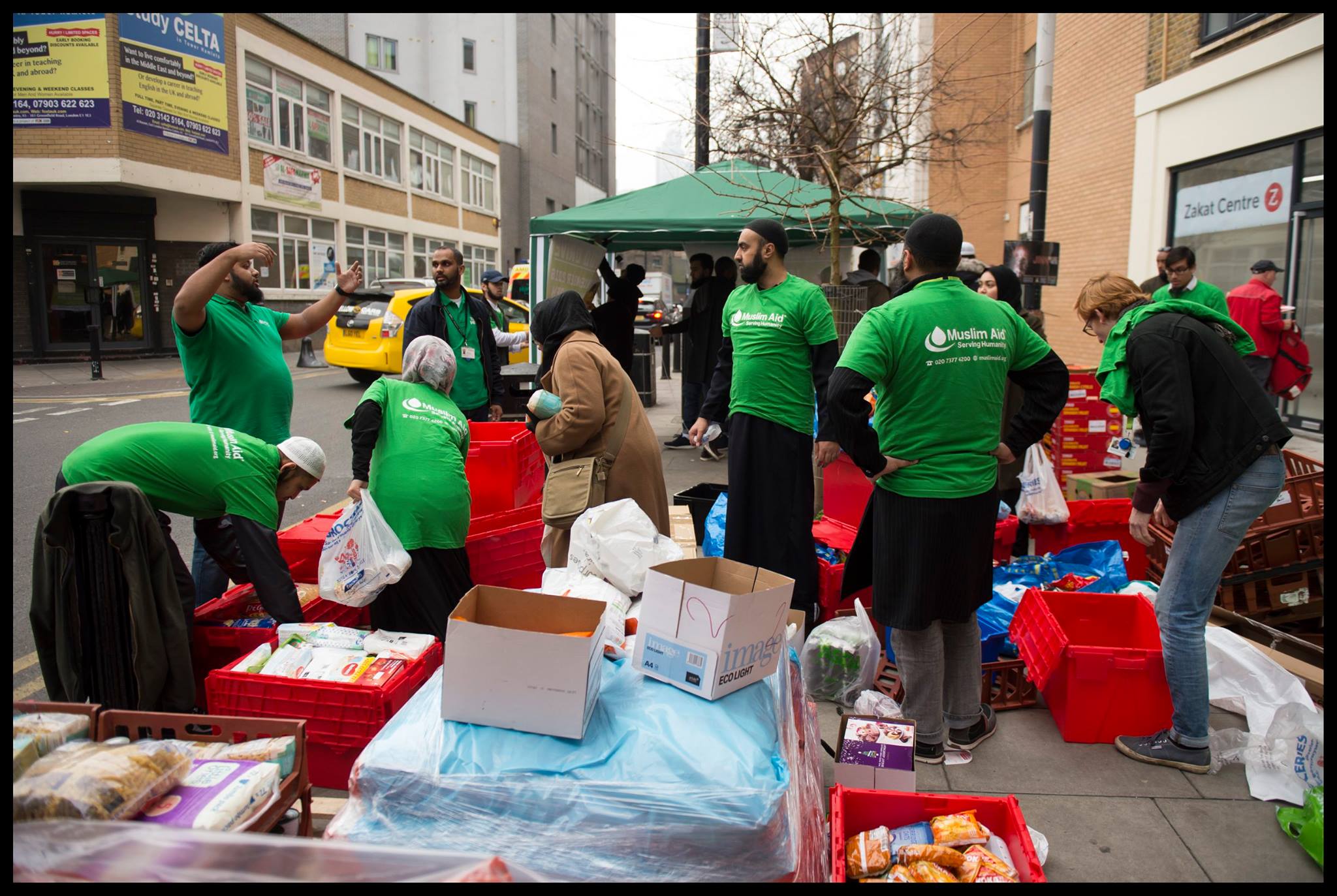 The food will be given be distributed to food banks through the homeless charity Crisis which will help those struggling to make ends meet in the UK.