The Sun, a British tabloid newspaper has figured out what a terrorist looks like. On 11th December 2016, the paper published the following along with a story about a British couple were wrongly mistaken for being terrorists and taken off a flight: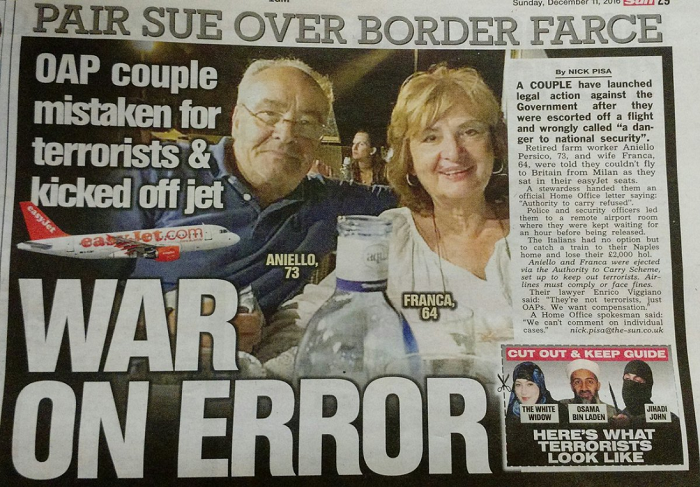 On the bottom right the following 'cut out & keep guide' was included: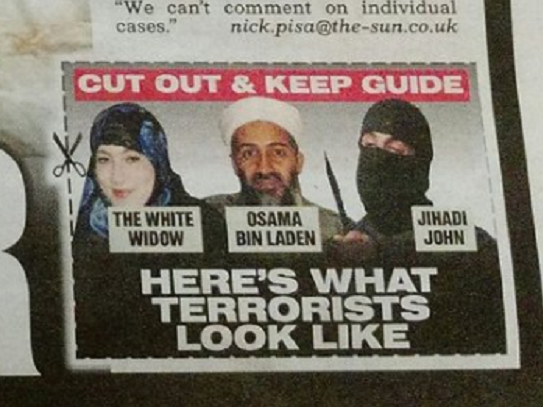 The 'guide' can be found hosted on their website here.
What's absurd is how they claim to know what a terrorist looks like. Terrorists come from all backgrounds and don't wear specific clothing. Yes some terrorists may wear the Hijab and a turban but many terrorists don't wear the Hijab or the turban.
This is irresponsible of The Sun as it may spur its readers to suspect anyone who wears such items as a terrorist.
Muslims have been outraged at this decision by The Sun and rightly so. But it's not only Muslims who took issue with it.
Members of the Sikh community who traditionally wear turbans and keep beards also thought it was unacceptable. The Sikh Press Association tweeted a video showing the paper along with the page in which the 'guide' was printed suggesting that things like this make people relate the beard and turban with terrorism:
Wonder why people still relate a beard & turban with terrorism? Because newspapers like @TheSun continue to propagate inaccurate stereotypes pic.twitter.com/2vsjTKgA2x

— SikhPressAssociation (@SikhPA) December 12, 2016
So long as newspapers like The Sun and others continue to publish irresponsible things like this, innocent people will be targeted and fall victim to hate crime.
Please send a complaint to the independent Press Standards Organisation here and send this article for reference purposes.