A Muslim waiter working in restaurant in Denver, Colorado was left with a pleasant surprise and a warm message to make him feel welcome.
Osamah Ajour served a customer in the Damascus Restaurant and reportedly told her that he felt uneasy about being a Muslim in America following the US election.
When it came to paying the bill, the unnamed customer left a $100 tip and wrote this beautiful message:
"You belong here. I'm glad you are here."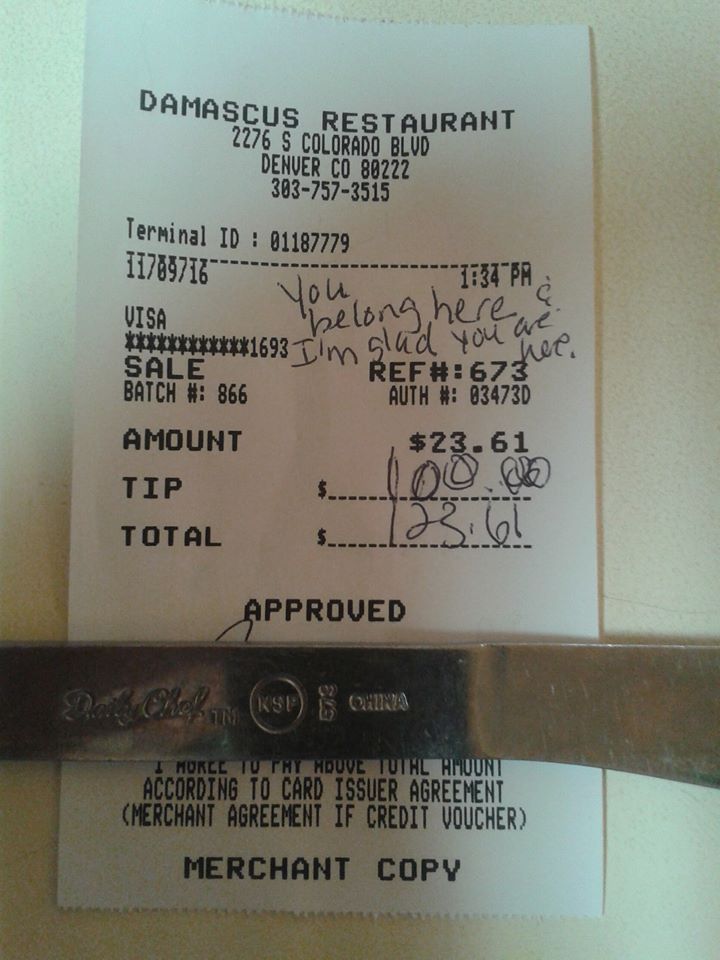 Facebook / Ihsan Riahi
The receipt was posted on Facebook by Osamah's friend Ihsan and the post has now been shared over a thousand times.
Osamah commented on the post saying that the lady made him happy and he wishes he got the chance to see her again:
This is just one example of Americans around the country showing solidarity with Muslims and other minority groups who are feeling uneasy following the election. As long as there are kind people like this willing to stand up for the rights of others, there is nothing to fear.