Altaf Chaus, a Muslim of Indian origin noticed a backpack in a fast food outlet in San Jose which he manages. It was left on a chair by a customer during the lunch hour and was discovered by one of the employees. Hoping someone would come back to re claim their lost item, Altaf kept the bag with him near his cash register.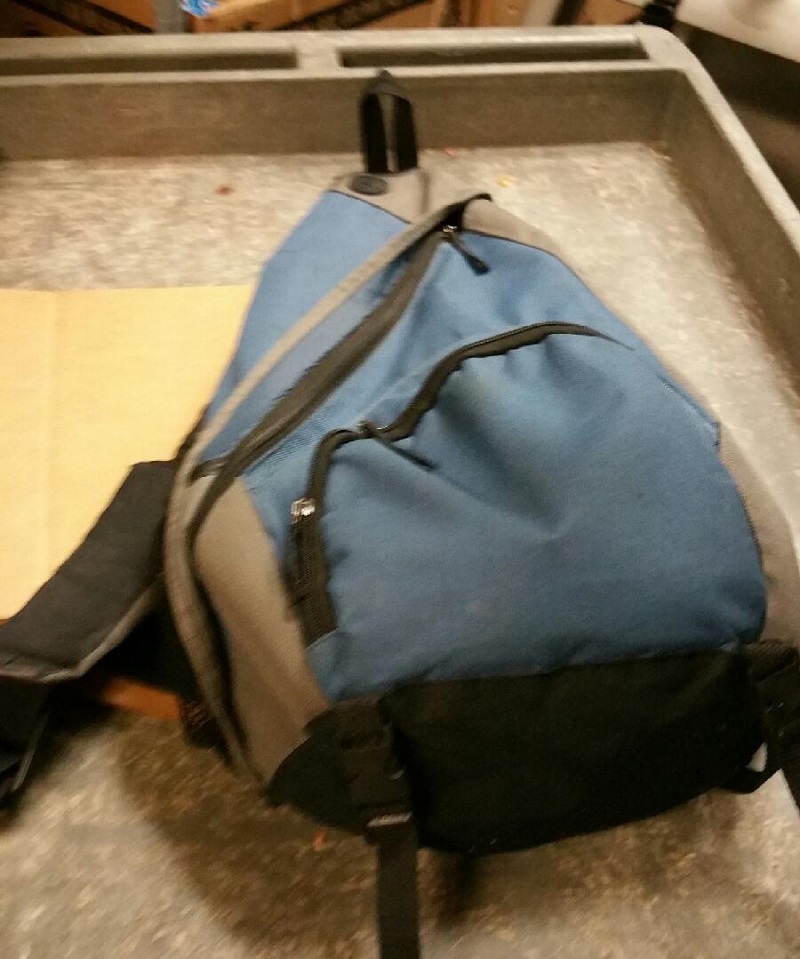 The bag in which the money was discovered
After a few hours, Altaf decided to open the bag to see if he could find any clues pointing to the owner. He has been quoted as saying:
"I opened the zipper and saw tons of bills, wrapped with rubber bands and stacked, I called the police right away."

"There were 10 bundles — and $10,000 in each bundle," "I was shocked…I've never seen that much in my life,"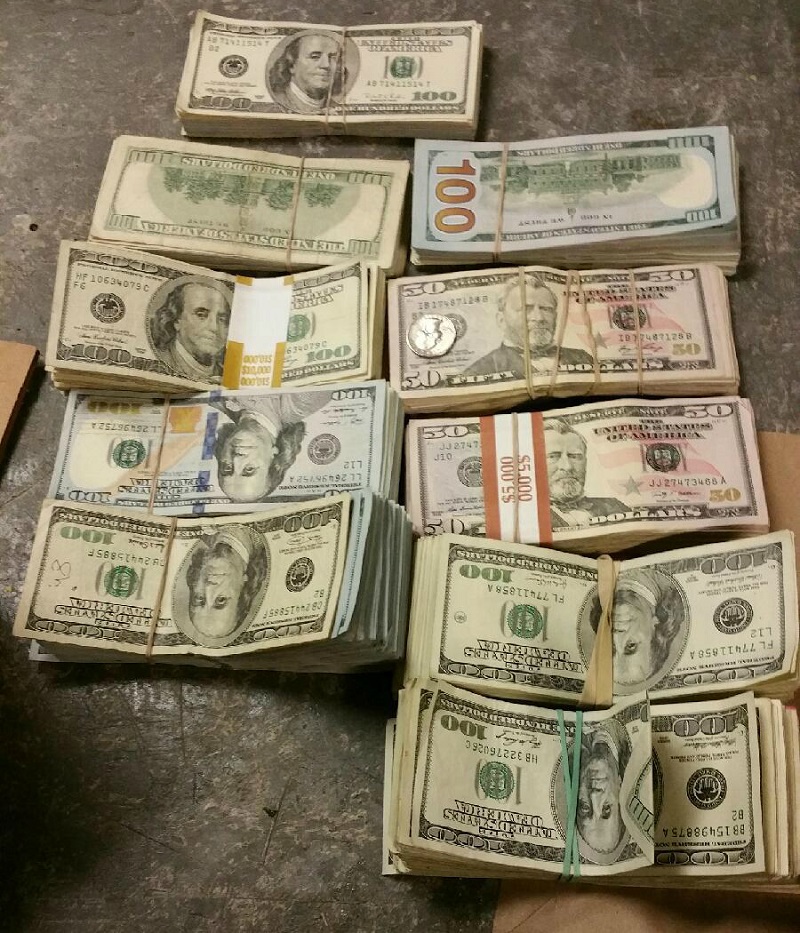 The cash in $10,000 bundles
Altaf who has been living in America for 26 years says his Muslim faith encouraged him to be honest and hand in the money. The prophet Muhammad (peace be upon him) has instructed believers to make announcements about lost property in order to find the rightful owner of lost items.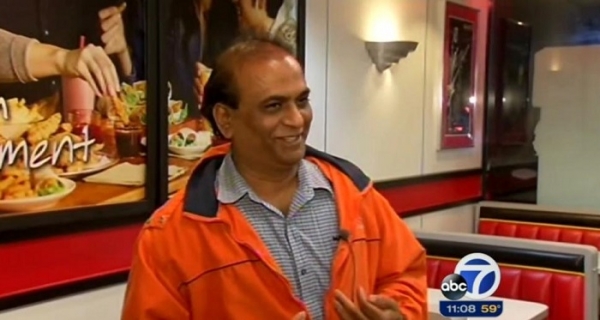 Altaf Chaus. (Photo : YouTube screen shot/KGO-TV)
Altaf added:
"I am Muslim, and we believe that you have to sweat to get what you earn. When we first came here, I used to work three jobs, and I learned, if you don't sweat, it's not your money"
Police are now seeking the bag's owner.
"No one has come back to get it," Altaf said. "It belongs to someone, It does not belong to me."
May Allah allow us all to be honest in our dealings and conduct.