A newly released boxer briefs by Contenders Clothing in collaboration with Muhammad Ali Enterprises has faced criticism for including the boxer's name on the briefs.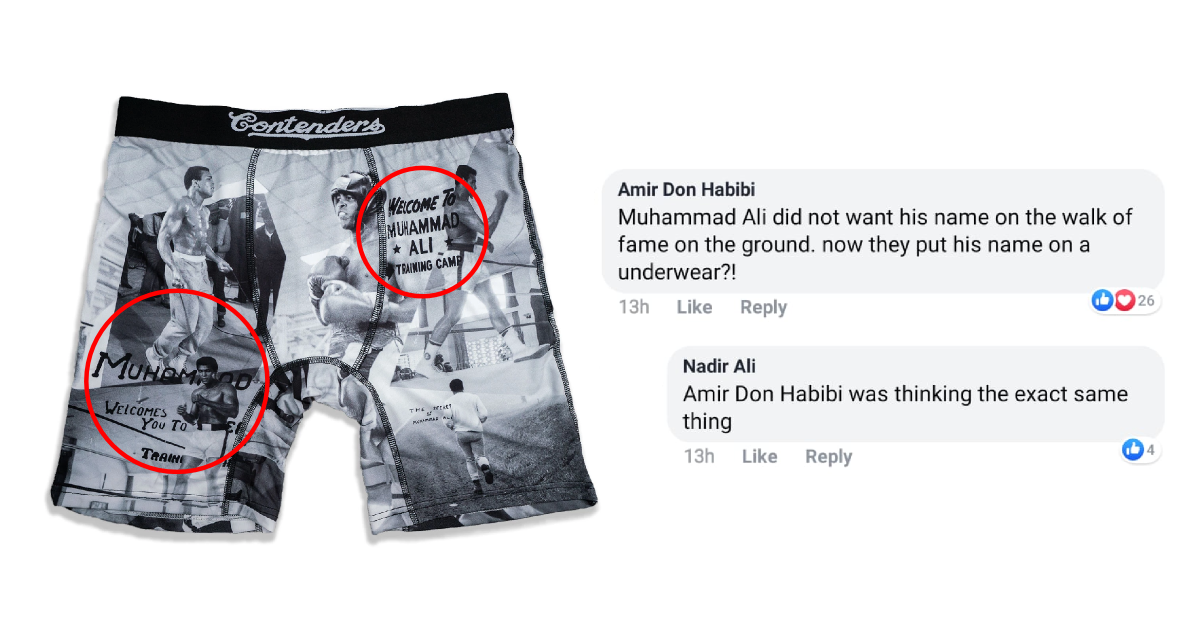 Contenders Clothing Store
Muhammad Ali was named after the Prophet Muhammad (peace be upon him) who is greatly respected by Muslims and people think it's a sign of disrespect to have his name on a pair of boxers.
The late Muhammad Ali who himself was a practising Muslim highly respected the prophet Muhammad and famously refused to have his name put on the Hollywood walk of fame. Because of this, he is the only celebrity whose name is on the wall.
Amir Habibi commented on an ad about the boxers on Muhammad Ali's Facebook page: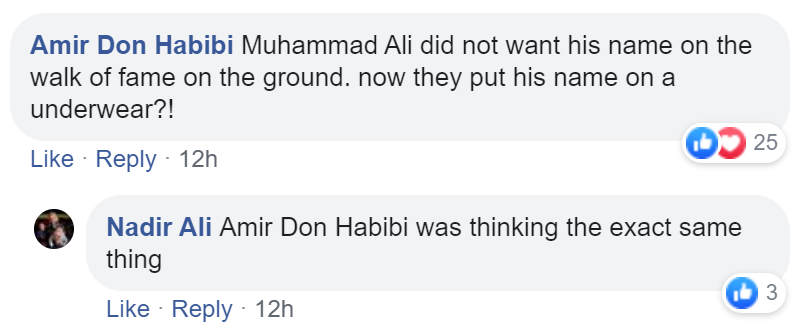 Subhi Miri echoed his sentiments:

People are now hoping that his name is removed from the boxers.

IlmFeed have got in touch with Contenders Clothing for a response.
Related: