The Al Manaar mosque in West London has opened up its door for people seeking shelter after a fire devastated the Grenfell Tower in West London.
The Mosque which is located just minutes away from the tower block and is also providing food and water.
The Mosque wrote on a Facebook post:
Al-Manaar Mosque and Centre are open for use as a temporary shelter by anyone affected by the fire at Grenfell Tower. Anyone of any faith or no faith is most welcome to walk in to have some rest, sleep, and or have some water and food. Al-Manaar staff and volunteers will also be trying to deliver water, dates, and other emergency essentials to the affected area.
Please call us on: 02089641496 or 07500223914 or 07754271744. Email: info@mchc.org.uk
Our address: 244 Acklam Road London W10 5YG
Our thoughts and prayers are with you during this difficult time #latimerfire.
Many local Muslim residents and those of other faiths offered to help.
Hash offered to pay money for a hotel: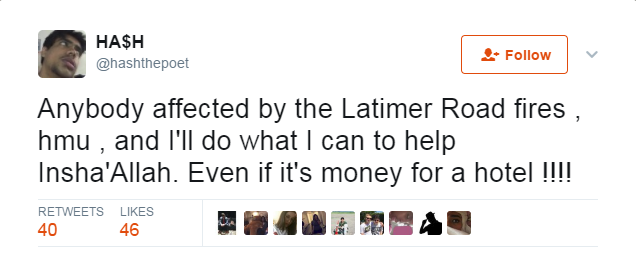 Karim offered clothes, lifts and a place to stay: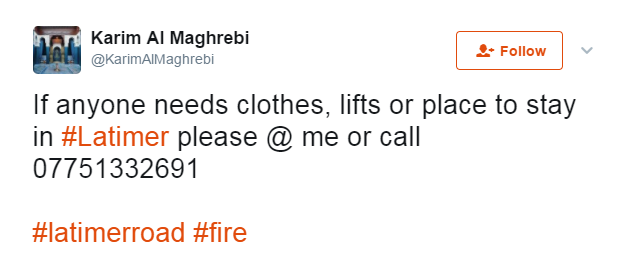 Mo Khalil also offered a place to stay: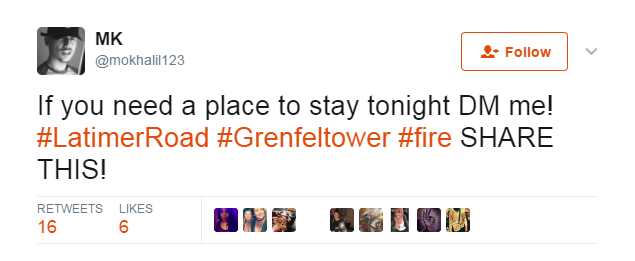 Toyris Miah encouraged people to take coats and blankets for those affected: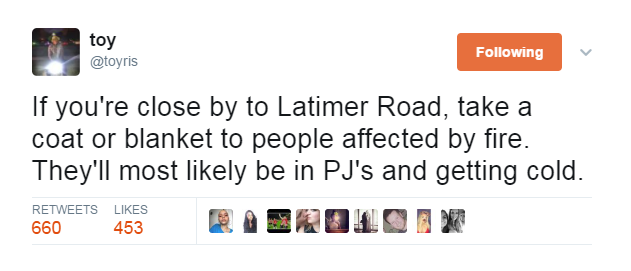 A fundraiser has been started on Muslim crowdfunding site LaunchGood to raise money for those affected.
Please pray for all those affected in this horrific fire.