The election of 2016 was one of the most divisive in recent American history. In the last two years we've all sat back and watched the demonization of our fellow Muslims, immigrants, Latinos, refugees and just about everyone. However, thousands of individuals are rising above the hate and showing the world that in the end, love defeats hate.
On a Facebook post, April Benson-Scarce of Nashville, TN wrote how she went to the local Islamic Community Center with some chalk:
"This morning Hudson and I took our chalk down to the Islamic Community Center on 12th. We wanted to tell our neighbors that we love them and stand with them."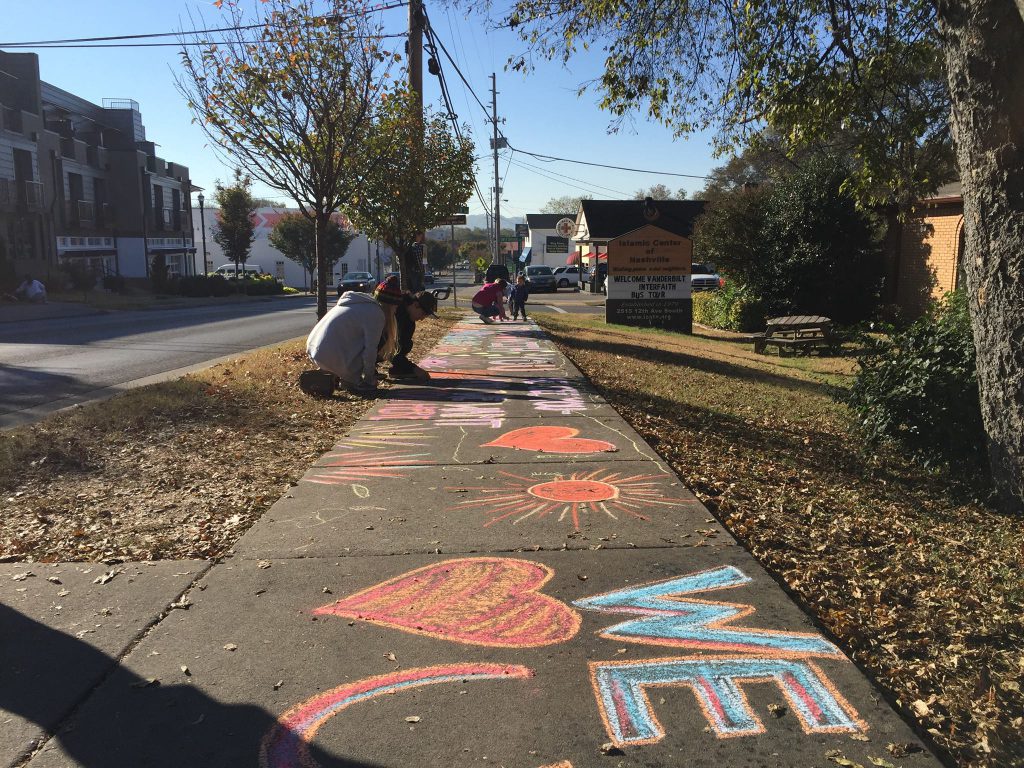 Others joined in writing messages of love:
"A lot of folks stopped by and added their own messages of love. It was great to meet people and work together."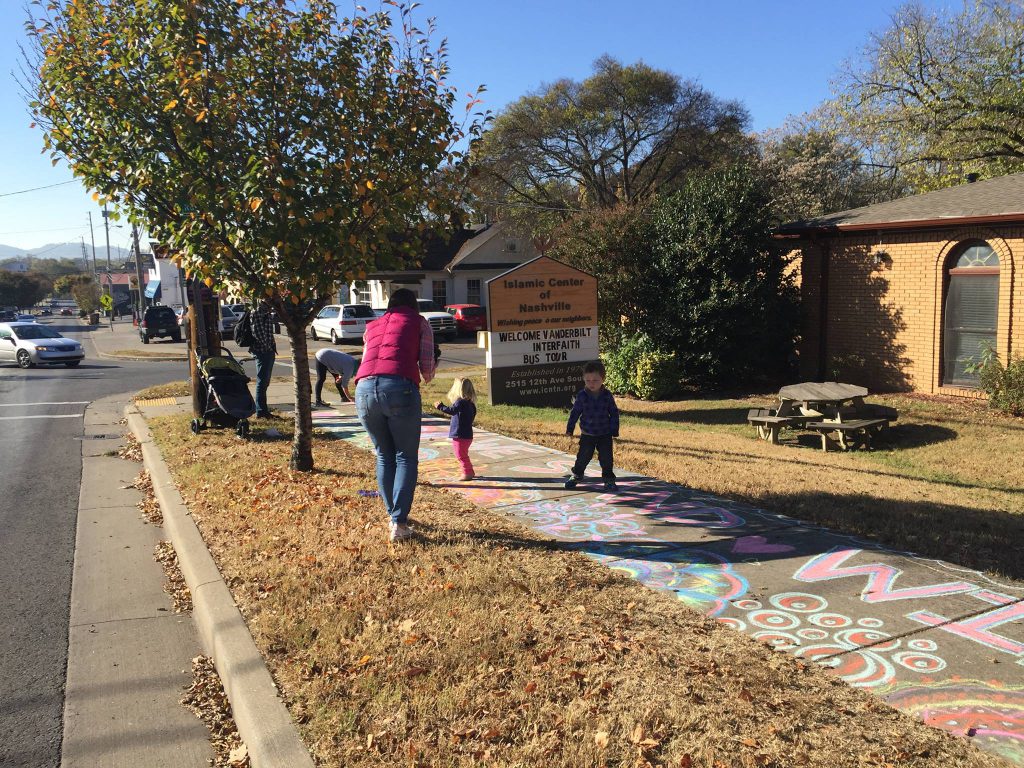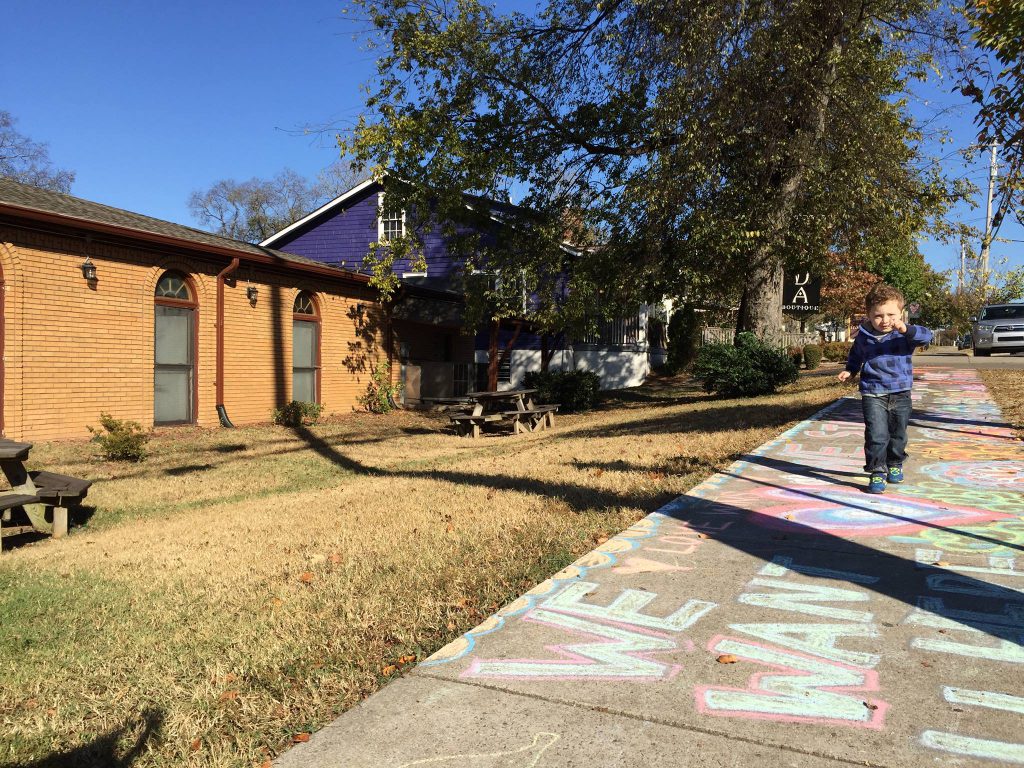 "To my Muslim friends and community members: I stand with you now, and if things do get worse, I will stand with you then too."
One of the messages read, 'We see you – and we want you here':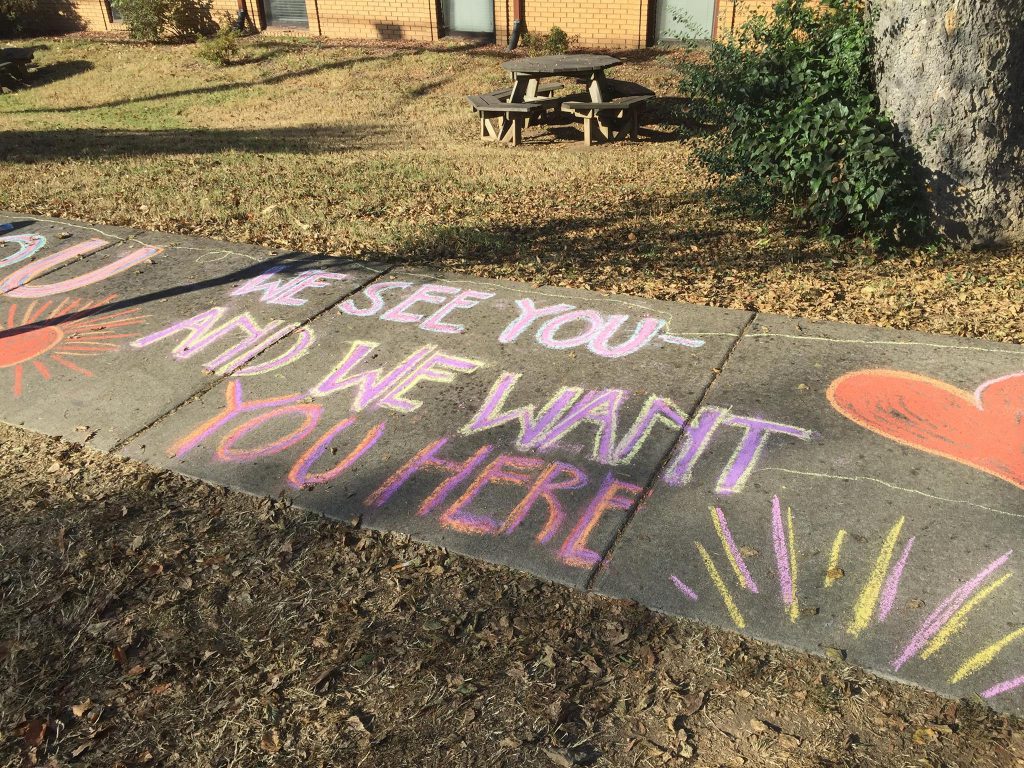 Sometimes a little love can change the world.



"Sometimes our light goes out, but is blown again into instant flame by an encounter with another human being."– Albert Schweitzer