Jordan's Ministry of Energy and Mineral Resources is collaborating with the Ministry of Islamic Affairs to implement plans to power all of the country's 6,000 mosques with solar energy by the end of 2015.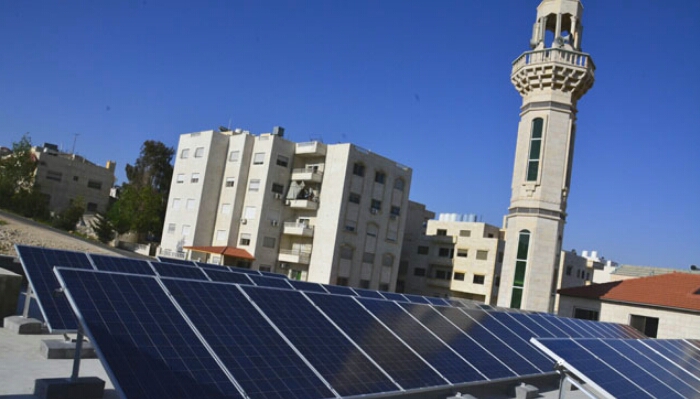 Photo: The Jordan Times
The solar panels will be installed on rooftops in a scheme that will be piloted on 120 mosques and will be extended if funding is secured.
Mosques can currently pay as much as $1,400 a month for the air-conditioning and lighting needed to keep worshippers comfortable during their five daily prayers.
A spokesperson for Jordan's energy ministry, told The Jordan Times:
"Mosques use large amounts of electricity and the project will help to significantly reduce their electricity bills as around 300 days in the year are sunny,"
Abu Saa noted. The funding is a pioneering move in the Middle East, and will hopefully pave the way for other countries. He added:
"Based on the funds that we secure, we will go ahead with the project. The more finance we get the faster the project will be implemented. Some of the mosques will get such systems this year".
Jordan currently imports 96% of its energy each year, and some 150 mosques are built each year therefore this initiative is a no-brainer!
What do you think of this idea and should more Mosques around the world go eco-friendly?