IlmFeed writer, Tharik Hussain's first ever radio documentary, America's Mosques; A Story of Integration, has been declared one of the world's best radio documentaries for 2016.
Hussain's show, where listeners met America's earliest Muslim communities in the country's oldest mosques as part of a journey through the nation's Islamic history, won first prize in the Religion category at the New York Festivals World's Best Radio Programs Award this month.
The 37-year-old freelance travel writer and broadcasting debutant was shocked to learn of his new found global celebrity status, and believes the show won because of who it featured and his brilliant production team, Overtone Productions.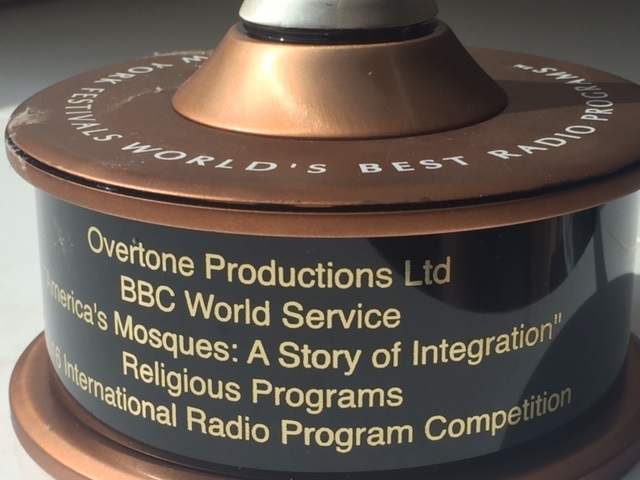 "This has been an unbelievable journey. The trip across America, meeting the country's oldest Muslim communities and telling their amazing stories was the biggest honour of all."
"It was these fascinating people and my special production team that led to this win." said Hussain.
The documentary was part of the BBC World Service's Heart and Soul series.
It aired in March this year and became an instant hit.
"I've never done this before, so I didn't know what to expect. I knew the people and the stories were special, and this was confirmed when it became the World Service's podcast of the week. Now this award further confirms this." recalls Hussain.
In the two part series he meets Muslims across three states, Iowa, Washington and New York, as he tells the story of Islam in America, past and present.
In the first episode he speaks to the two oldest Muslim communities in the USA, a Baltic Muslim community in New York city and a Syrian-Lebanese one in Cedar Rapids, Iowa.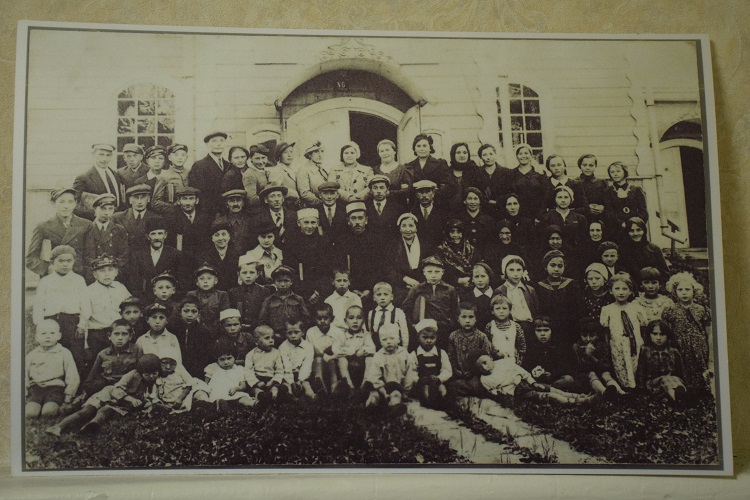 Picture of first early NY Muslim community
In part two, Hussain spoke to modern American Muslims in four different mosques, including one mosque led by a female spiritual leader that welcomed people of all faith and no faith. The aim was to reveal just how diverse the country's Muslim communities are today.
The show was given an added element of spice, as recording coincided with 'Super Tuesday', one of the most important days in the US Presidential elections, which this year includes the openly anti-Muslim Donald Trump.
Hussain's show was also the first time it was unveiled that the country's oldest surviving mosque was actually in New York City.
The Brooklyn Moslem Mosque, built in 1931 by Tatar Muslims from countries like Lithuania, Belarus and Poland when they immigrated to the Big Apple at the turn of the last century, was hardly known before Hussain's show aired across the globe.
For Tharik, winning an award in New York is quite poetic.
"It's wonderfully apt that the award came from New York, as the mosque in Brooklyn started this whole journey for me," says Hussain.
"I was in the Baltic in the summer of 2015 on the trail of a 600-year-old Muslim community still living in the area between northeast Poland, southern Lithuania and western Belarus. That's when I came across material that said a mosque in Brooklyn New York may have been built by members of the community that had left for the USA at the turn of the last century.
"After digging a bit more, I was stunned to learn that this mosque in Brooklyn might well be the oldest surviving mosque in all of North America and no one seemed to have realised this!" He explains.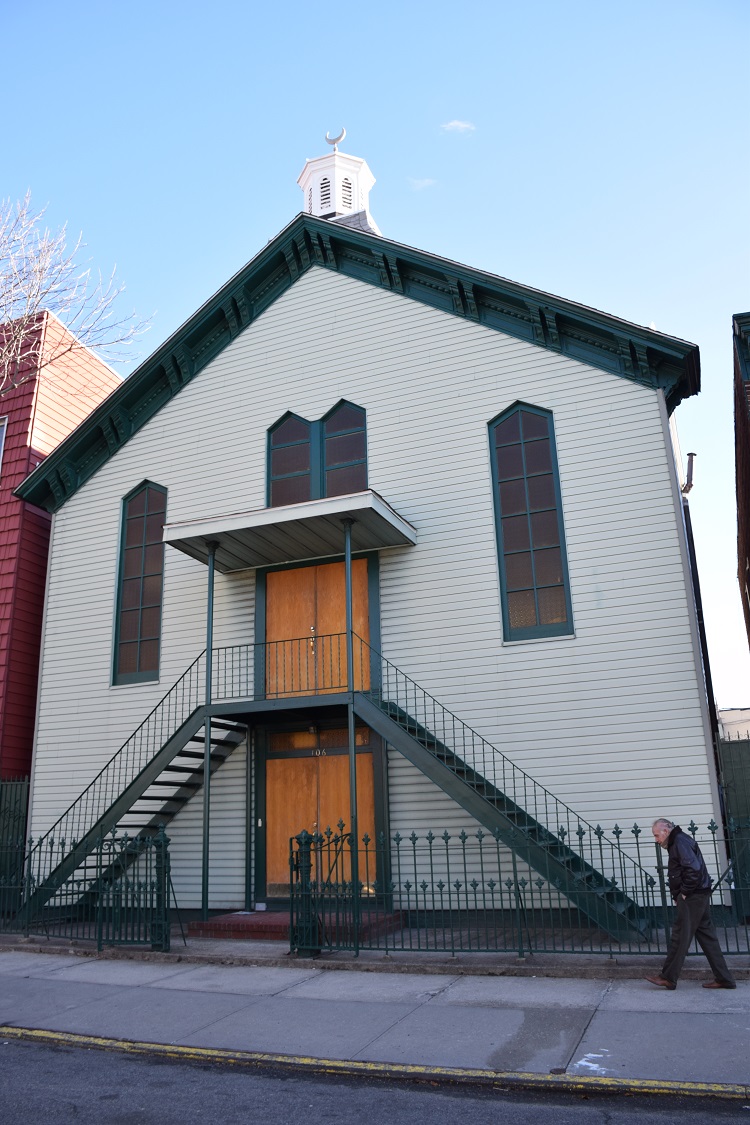 Brooklyn Mosque
Hussain's article about his Baltic journey was published in the BBC News Magazine on 1 January as The amazing survival of the Baltic Muslims mentioning the New York mosque towards the end.
The article was an instant success receiving hundreds of thousands of hits overnight, piquing the interest of other media.
"Shortly after the Baltic article, I met with a radio producer from Overtone Productions, we had a coffee in Soho to discuss some of my ideas and a few days later we'd been commissioned by the BBC World Service to go and record in America.
"It was all a bit surreal and extremely exciting. Two weeks after a coffee with my would-be Producer, we were on a plane headed to Iowa." recalls Tharik, who hopes the award will allow him to keep producing radio that addresses misconceptions about western Muslims and their history.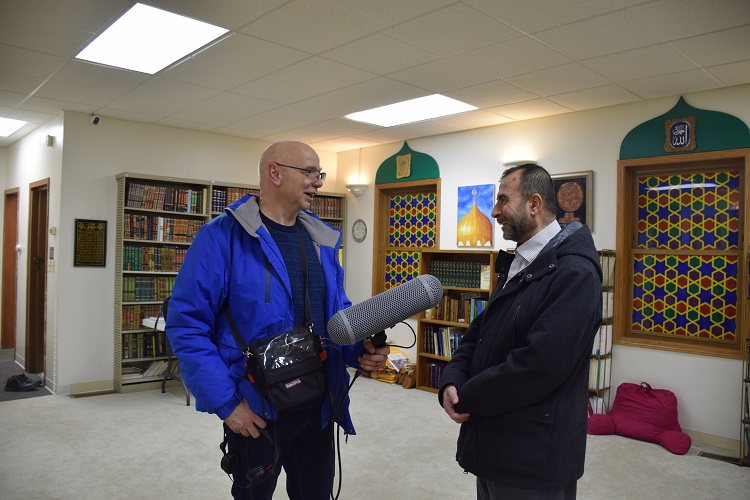 "The fact that nobody in America seemed to know about this historic mosque in Brooklyn tells you how little we know about Muslims and their history in the west. Muslims are having a tough time here right now, so it is even more important that people are made better aware of this history, which is almost 1400 years old in Europe." explains Tharik who specialises in writing about the Islamic heritage of Europe and recently founded the European Muslim Heritage Foundation.
Tharik has spent the last decade travelling across the continent uncovering these forgotten stories and is now working on his first book, describing the journeys.
His next trip will take him across the Western Balkans visiting six countries in search of more of Europe's Muslim heritage.