Almost 100 people got together outside a Mosque in Newcastle to form a human chain to stand in solidarity with their Muslim neighbours on a day which encouraged people to attack Muslims.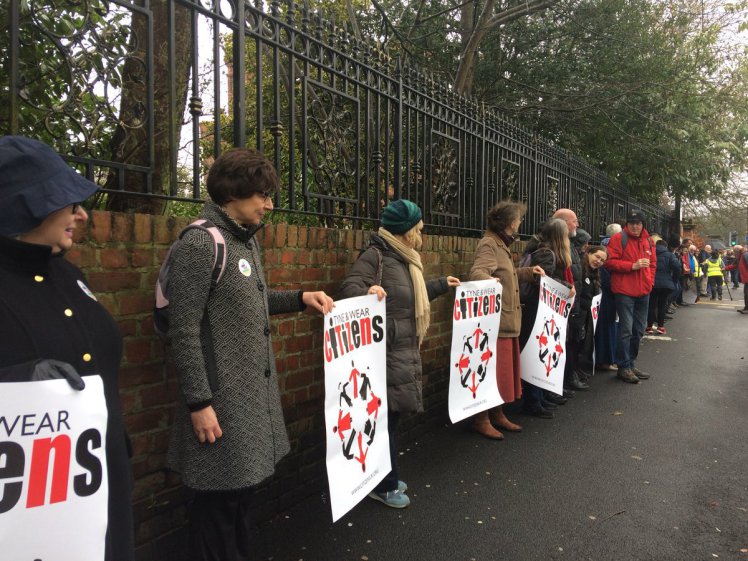 Photo: Tyne & Wear Citizens/Twitter
In March 2018 a number of anonymous letters titled "Punish a Muslim Day" were posted to Muslim homes around England including four Muslim members of parliament.
The letters were full of hatred towards Muslims and included horrible "rewards", encouraging people to carry out different types of punishment against Muslims.
Members of Citizens UK decided to stand up for their Muslim neighbours on a day where people were encouraged to carry out acts of violence against members of the Muslim community by coming together to 'spread love, not hate'.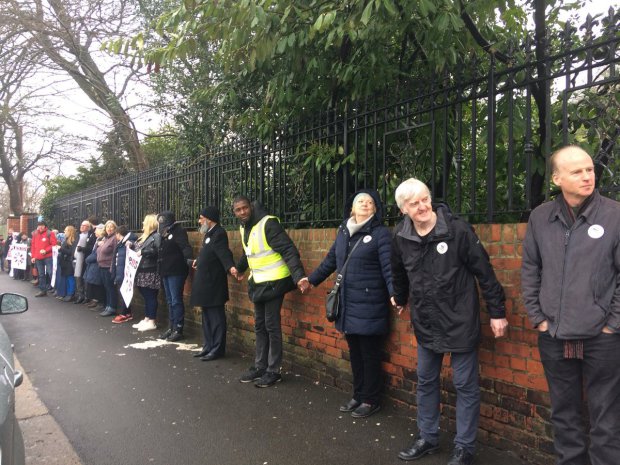 Photo: Tyne & Wear Citizens/Twitter
Thankfully the day passed without any incidents.
Counter-terror police are investigating to establish who was behind the letters.
This Ramadan, help us provide clean and safe water to the people of Gaza.