Halal investment company Wahed Invest is celebrating Eid by giving away $100 to US residents.
Yes, that's right! You can get $100 for free simply by signing up to Wahed Invest and the best part of it is that you can immediately withdraw the cash to your bank account or re invest it using Wahed Invest.
You may be thinking that this is 'too good to be true' so we decided to test it for ourselves.
We asked someone to sign up to Wahed Invest through their Eid promotion page and asked him to send us screenshots of the process: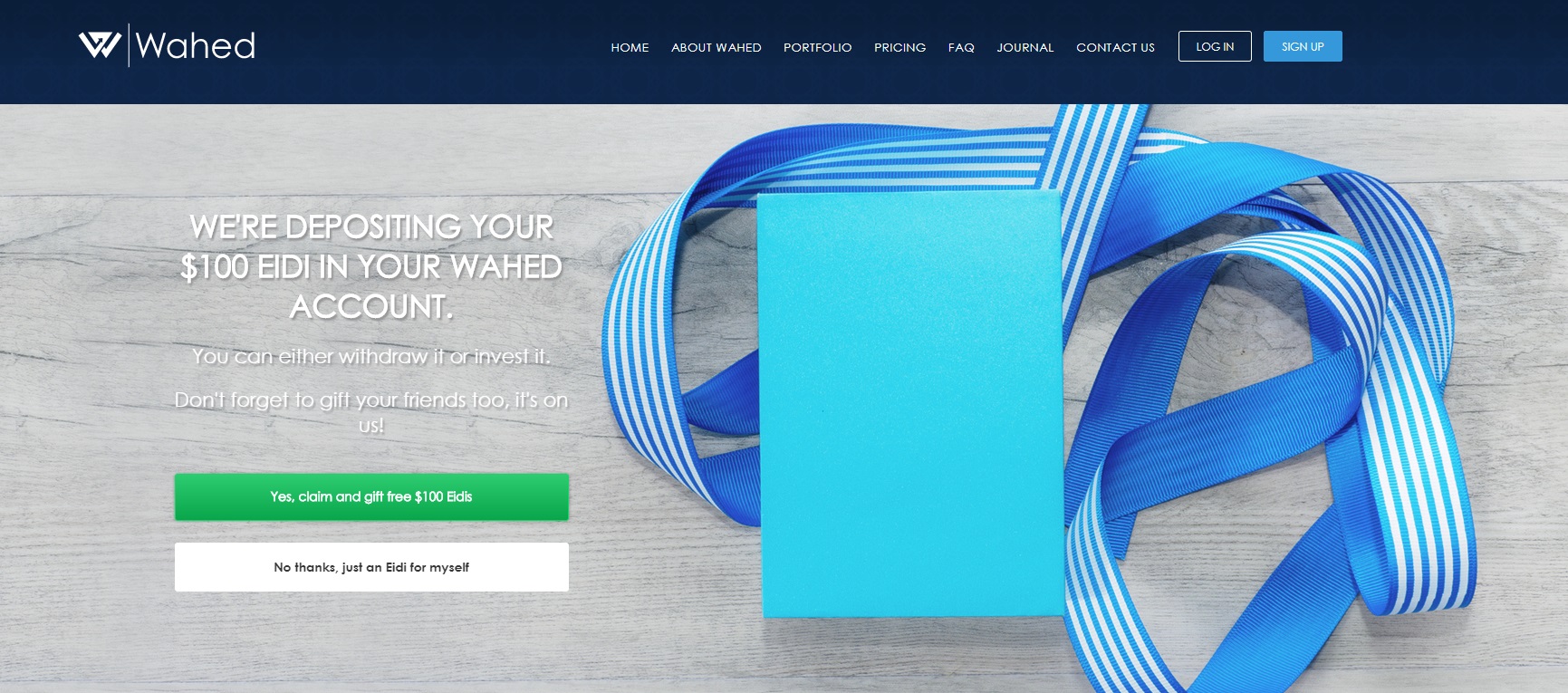 Registration requires you to enter a few personal details which takes around 3-5 minutes: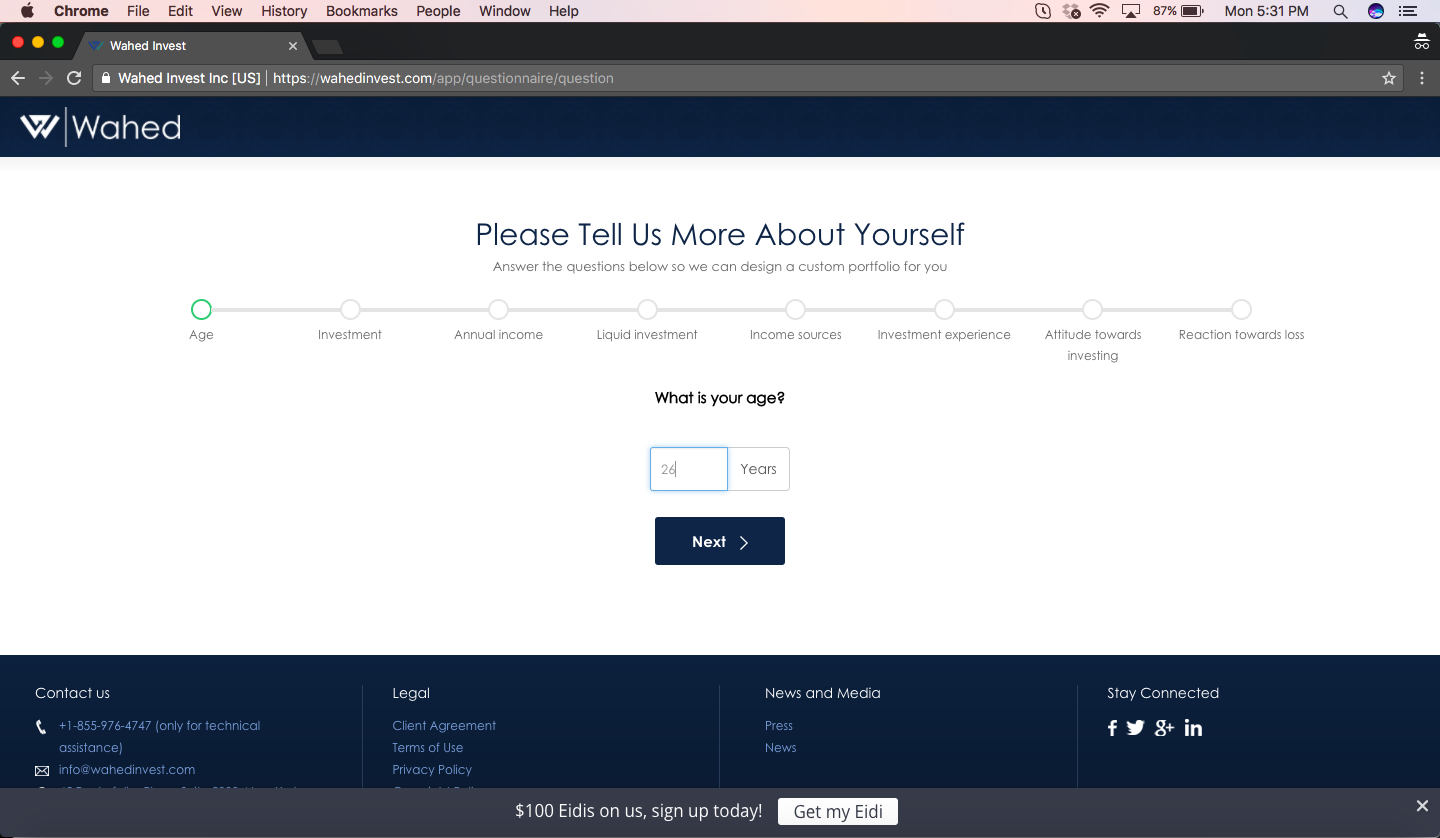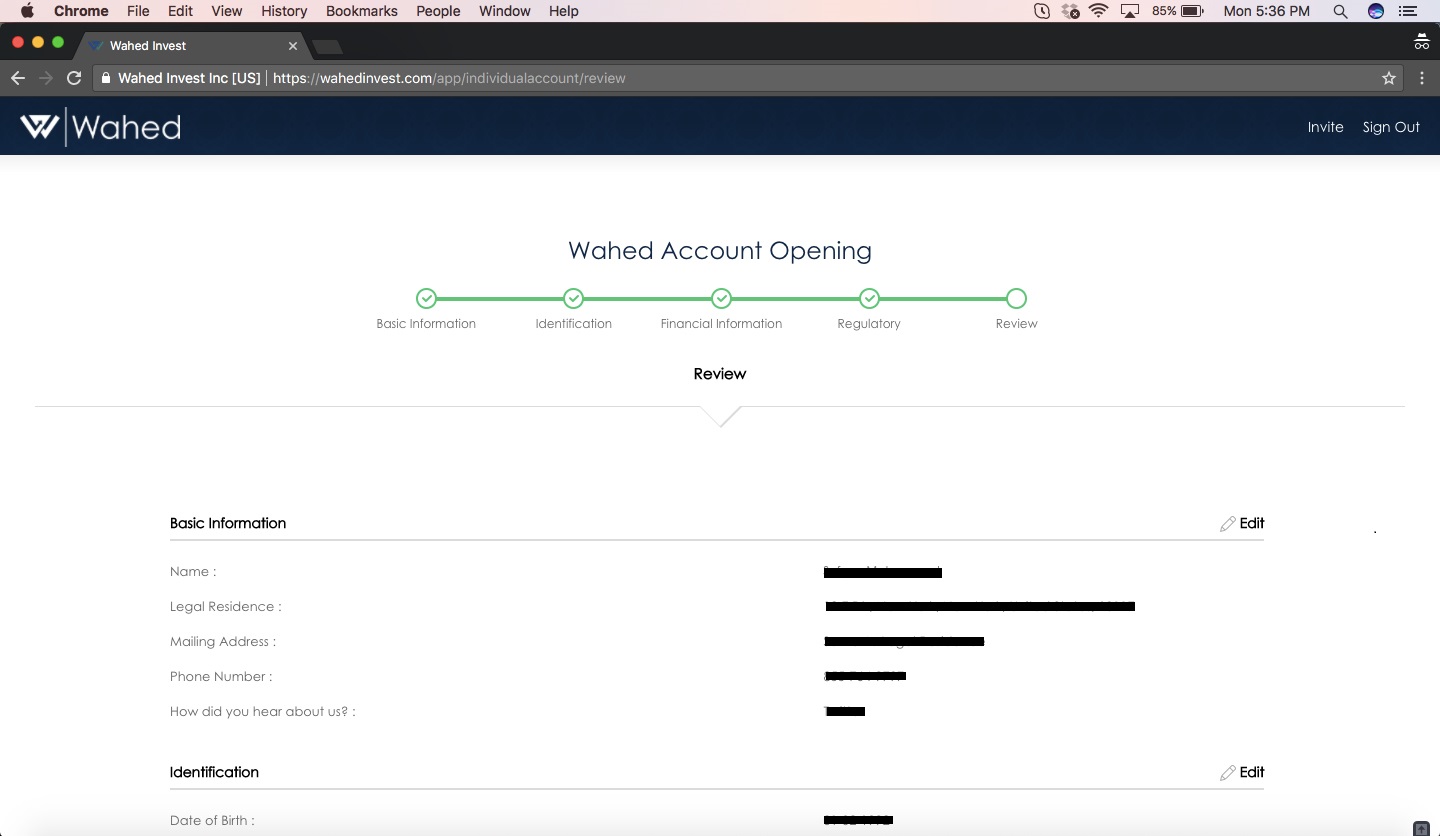 After the account is opened, $100 is deposited into your account: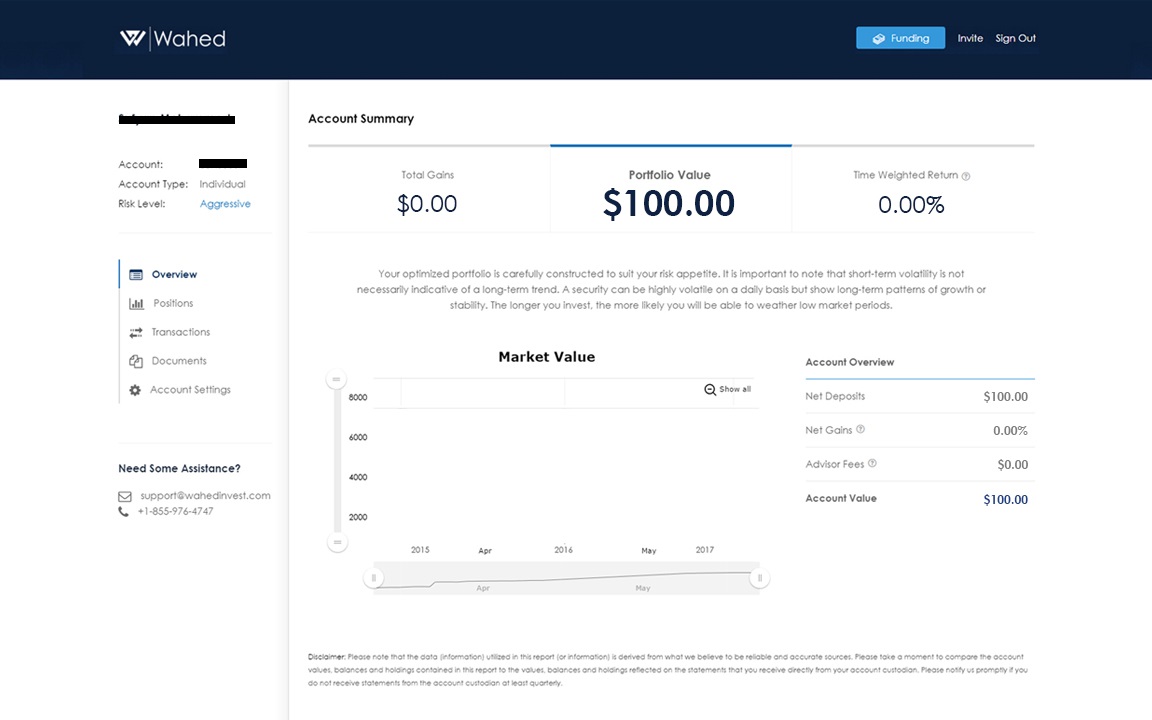 The funds can then be withdrawn into any US bank or re invested using Wahed Invest:

So, if you are over 18, a resident of the USA with a permanent address and you have a social security number, you can claim your free $100 by signing up here.
You can also 'gift' your family and friends $100 by sending them the following link: www.wahedinvest.com/getmyeidi
——————————————————
About Wahed Invest:
Wahed Investment wants to be the first 'roboadvisor' to allow American Muslim investors to go digital without compromising their faith.
"While online investing may seem unorthodox to some Muslims across the globe, Muslim millennials in the U.S. have been interested in digital investment services and computer-generated, wealth management advice for some time," Wahed CEO Junaid Wahedna said in a statement. "To date, they have been forced to use online investment platforms that don't mirror their beliefs. Wahed offers them a solution to invest online in a way that is both sophisticated and true to their values."
Wahed Invest has been featured in multiple online publications including TechCrunch, Forbes, Bloomberg and Mashable.