Fox have released a trailer for the new Prison Break series which is set in Yemen.
The new series features distinctly Muslim characters and the sets used by the producers gives the show an authentic look of being set in an Islamic country.
However, the Brotherhood in Islam Facebook page have noticed something which needs to be explained. In a scene of a prison in Yemen, some Arabic writing can be seen scrawled on the prison cell's wall. It reads:
لا الله أكبر
which means:
Allah is not the Greatest.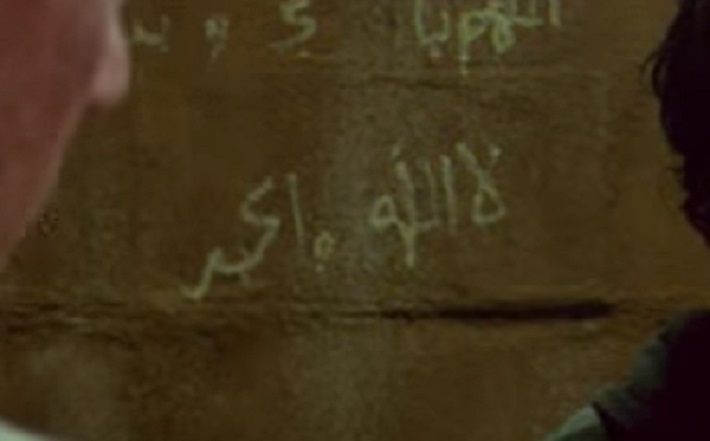 Screen captured from Prison Break Trailer / Prison Break Channel / YouTube
The popular Islamic phrase 'Allahu Akbar' (God is the greatest) has been negated.
If the producers commissioned an Arabic-speaking artist to write the Arabic text in order to create an authentic look, the question needs to be asked if whether or not they knew what was being written.
If they were unaware of the meaning, inevitably they are responsible for what is shown to millions and they should have ensured that all props used were religiously sensitive.
Could this have been a mistake or was it an intentional provocative anti-Islamic message? Share your thoughts in the comments below.