A new convert to Islam passed away just 10 hours after accepting Islam. Her two sons (both converts themselves) put a message out asking for members of the Muslim community to attend their mother's funeral as they didn't have Muslims in the family to invite:
"My mother's Janaza/funeral is confirmed 19th Feb 11am. 57 Elmbridge road hainault, ilford IG6 3SW.

Jummah will be also performed also on site

Please please come!!! As we are a revert family and don't know a lot of Muslims to invite. I would like to have a large jammat for mum. She reverted 10 hrs before her death alhamdulillah."
The message was soon shared on various social media websites: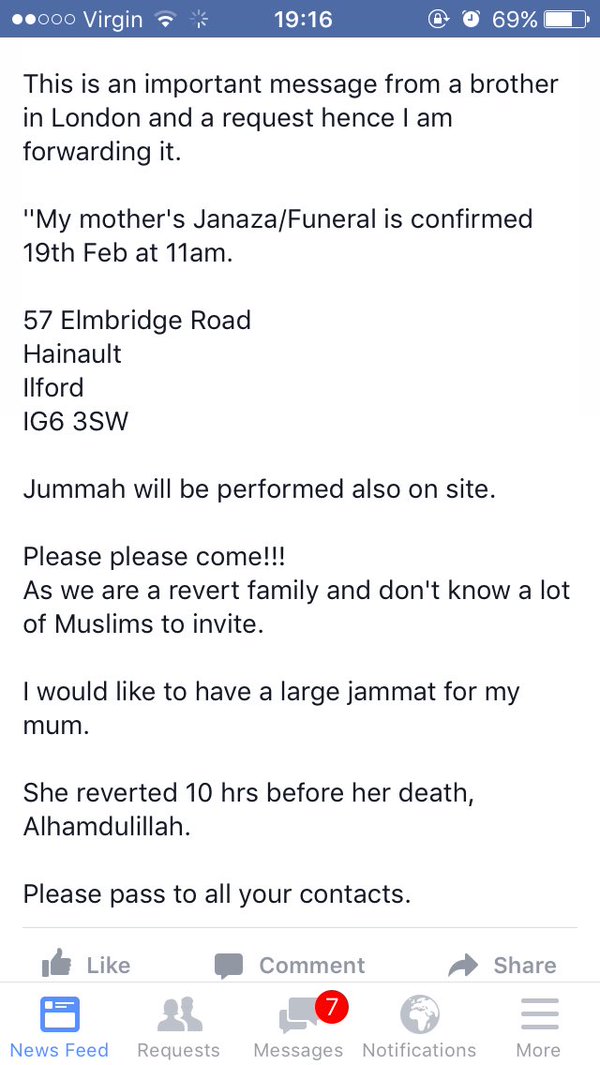 The Muslim community responded and turned out in their numbers with an estimated 700-800 people attending: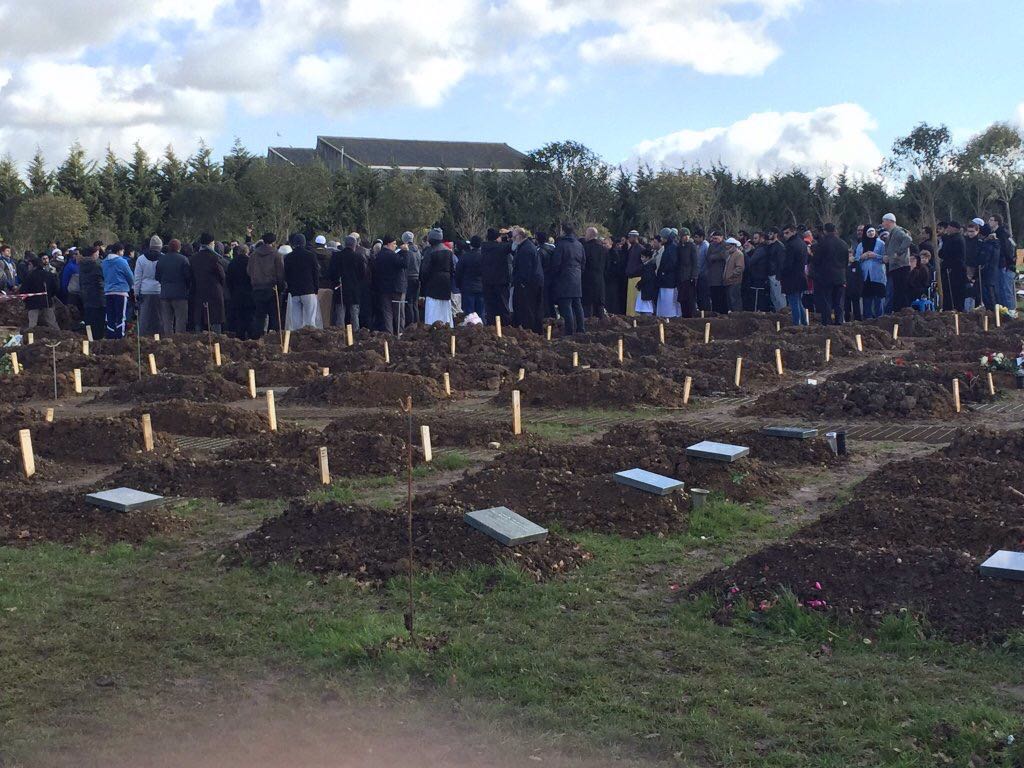 Photo: @AbuQina
Alhamdulilah we just prayed the janazah for the revert sister. There's been a very good turnout from the community. pic.twitter.com/pgdaLNd8Z8

— Abu Qinā' (@AbuQina) February 19, 2016
Here's a video from the funeral:
The family have said they were overwhelmed with the support. This truly shows the brotherhood in Islam, strangers turning up to the funeral of someone they've never met. May Allah grant the sister the highest Jannah. Ameen.