Jewelry, smartphones, cash and more! This is how generous Saudis responded after a Bangladeshi cleaner was mocked for looking at a jewelry shop's window.
An Instagram user took a photo of Nuzroul Abdulkareem looking at the jewelry shop's display and decided to mock him online:
"This man deserves to only look at rubbish hahahaha."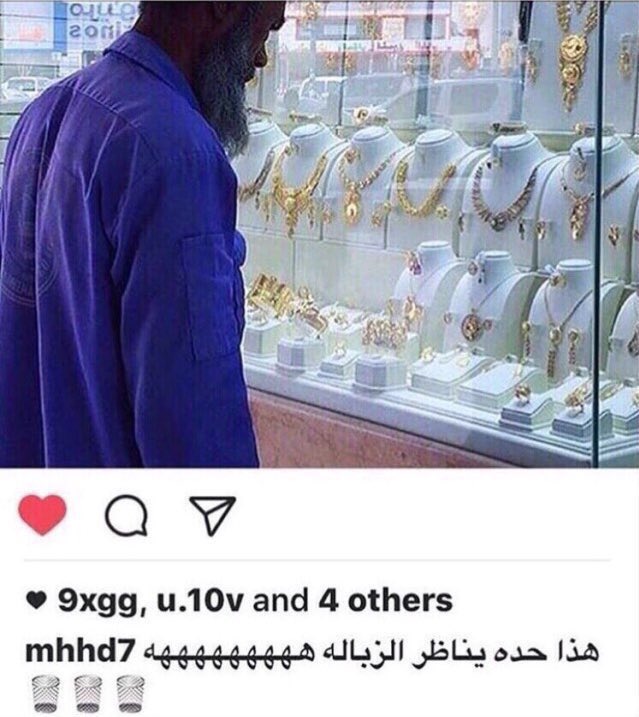 So the Twitter account named @ensaneyat (which means humanity) decided to ask their followers to locate the cleaner. It received more than 6,000 retweets:
السلام عليكم ورحمة الله وبركاته
ارجو ممن يعرف هذا العامل ان يتواصل معي.
فله طقم ذهب مجاناً . pic.twitter.com/Md3fVUjqUB

— انسانيات (@ensaneyat) December 3, 2016
"Peace and God's blessings be upon you. I beg of whoever knows this worker to get in contact with me, and we will kit him out with gold for free,"
Abdullah Al-Qahtani, who runs the ensaneyat account met Nuzroul in Riyadh after he was identified and gave him some gifts. He spoke to the Al Arabiya News Channel and gave an update on the gifts Nuzroul had received:
"More money is being sent to Nuzroul"

Abdulkareem has so far received "two-way tickets to his home country, and two phones – one iPhone 7 and one Samsung Galaxy." added Abdullah.
Photos showing Nuzroul with gifts of gold jewelry was later posted on social media.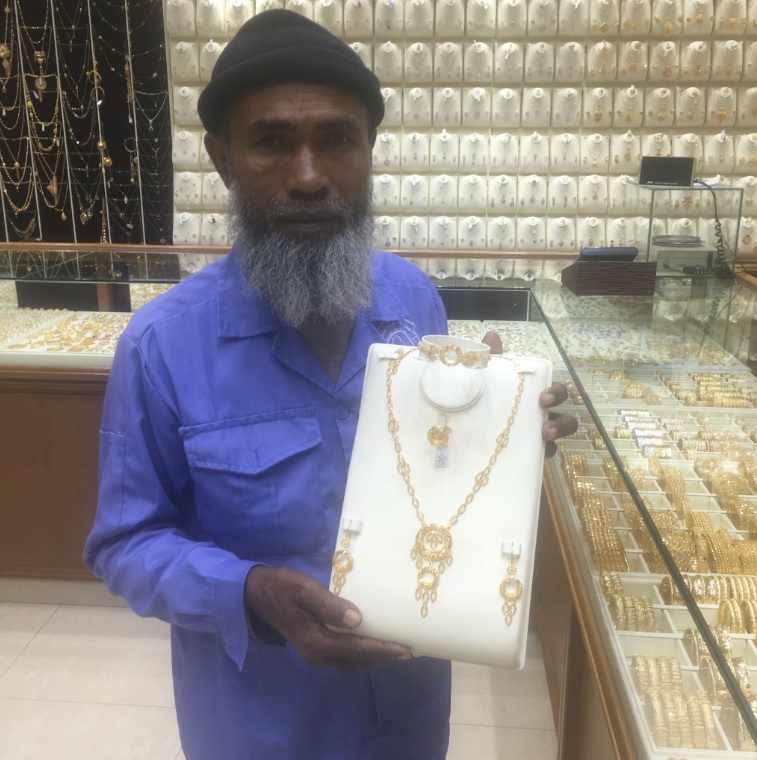 May Allah bless Nuzroul and everyone who came forward with generous gifts.
Abu Huraira reported: The Messenger of Allah, peace and blessings be upon him, said, "Verily, Allah does not look at your appearance or wealth, but rather he looks at your hearts and actions."

Ṣaḥīḥ Muslim 2564