British astronaut Tim Peake who is currently on board the International Space Station has tweeted a photo of the city of Madinah, Saudi Arabia taken from space on his Twitter account:
The city of Medina, #SaudiArabia https://t.co/gwTT94woJp pic.twitter.com/ZAWTYvALVg

— Tim Peake (@astro_timpeake) May 23, 2016
He tweeted the photo to more than 642K followers and included a link to a Flickr page where a high-res image can be downloaded.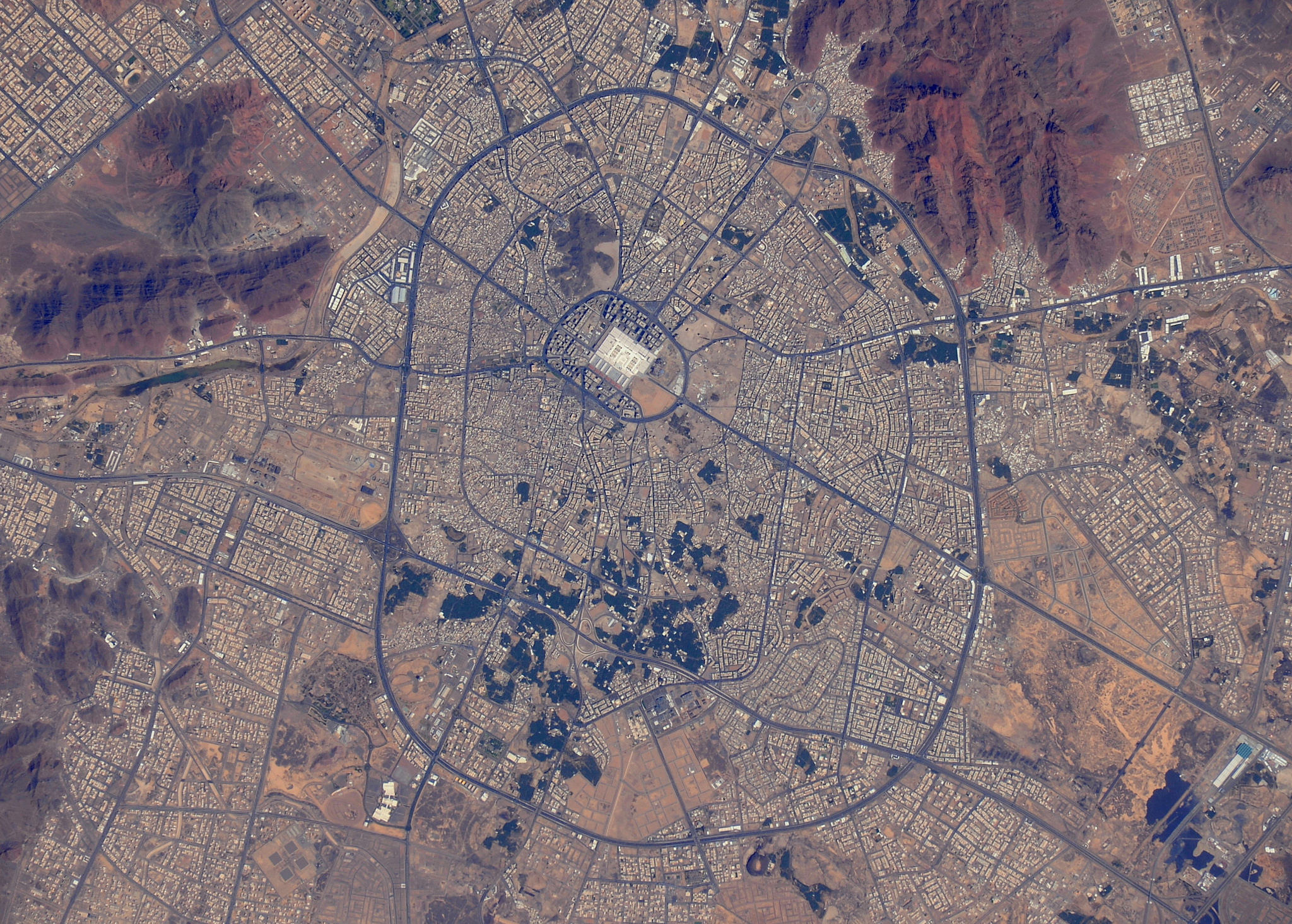 Credits: Tim Peake/ESA/NASA
On the photo, the Masjid An-Nabawi can be seen at the centre. Other famous landmarks like Mount Uhud can also be seen.
In September 2015, American astronaut posted a photo of Makkah on his Twitter account:
#GoodMorning to the Holy City of #Mecca #Makkah! #YearInSpace pic.twitter.com/pEeRKPla0G

— Scott Kelly (@StationCDRKelly) September 23, 2015