Daniel Green from New York has posted a message addressed to US Presidential candidate Donald Trump about his Muslim Uber driver's act of kindness.
In the Facebook post, he describes how he had to return some equipment and make it back for work on time. This would cost him the taxi fare there and back again.
So he called a taxi with Uber and a Muslim driver called Ali turned up. When Ali heard about Daniel's predicament he offered to drop it off himself saving Daniel the return fare and valuable time.
Daniel agreed and a short while later, Ali sent a receipt showing that the items were returned properly.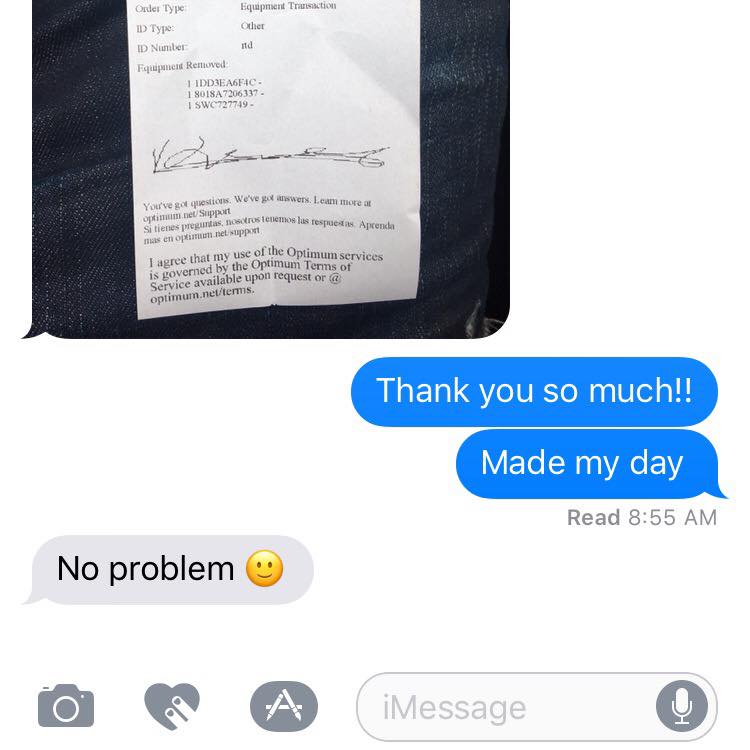 Facebook / Daniel Green
Daniel's wife remarked, "I don't understand what was in it for him." and he didn't understand either.
He signed off the letter in reference to Donald Trump's campaign slogan 'Make America Great Again':
…but I think I just got a little glimpse into what ACTUALLY makes this country great. #strongertogether #thanksali
Read the full post below: