Eight British Muslims have set off for Saudi Arabia on their bikes hoping to arrive just in time for the annual Hajj pilgrimage.
They will travel for six weeks through eight countries covering over 2,000 miles in order to raise £1m for those affected by the Syrian war.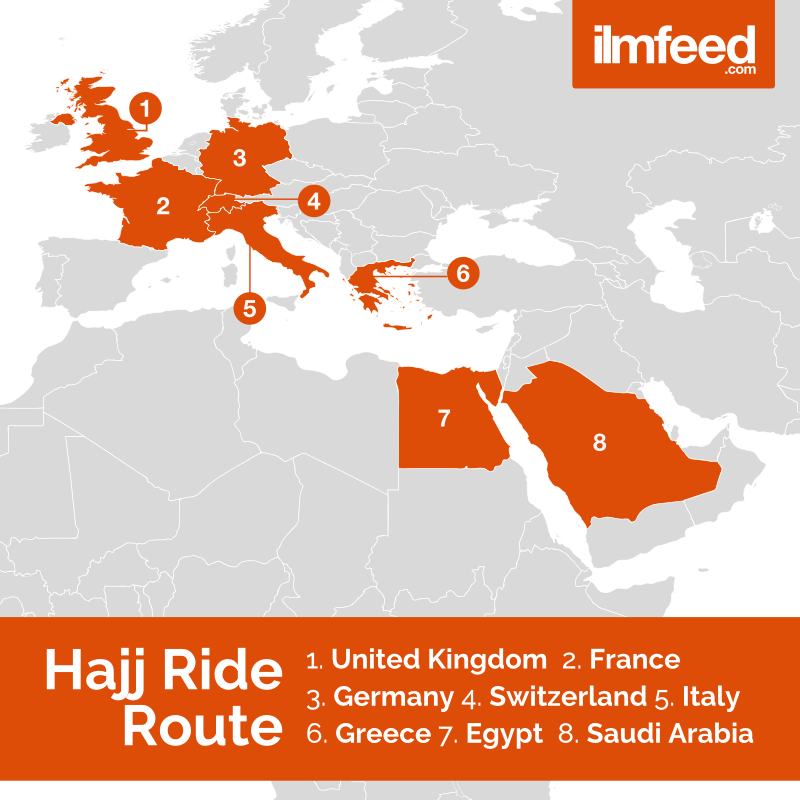 Beginning from the United Kingdom, they will travel through France, Germany, Switzerland, Italy then Greece. Ideally, they would have liked to travel to Saudi Arabia via Turkey, Syria and Jordan but due to security reasons they will take travel by ship from Greece to Egypt before travelling to Saudi Arabia.
The group hope to be some of the first to travel to Hajj from the United Kingdom on bicycles.

Hajj Ride Participants set off from the East London Mosque. Photo: Facebook / Hajj Ride
One of the participants, Maulana Abdul Mukith spoke to IlmFeed outside the East London Mosque before setting off:
For updates, follow the Hajj Ride Facebook page or visit their website.
May Allah enable them to reach their destination safely and may He accept their Hajj.