Palestinians in East Jerusalem live their daily lives under the brutality of Israeli occupation. However, their suffering is ignored by most of the western media. Palestinians in East Jerusalem face expulsion from the city, home demolitions, freedom of movement restrictions, surveillance, and violence from settlers and soldiers. This is in addition to illegal settlement building on their land.
It is through measures such as these – all violations of international law – that Israel is attempting to ethnically cleanse East Jerusalem of its Palestinian population. Israel's stated goal is to establish and maintain the whole of Jerusalem as its capital.
On October 23rd, Israeli Prime Minister, Benjamin Netanyahu issued a statement reiterating this, saying: 'United Jerusalem, was, and will always remain, the capital of Israel.' He called for Israeli sovereignty to be enforced in all parts of Jerusalem through the deployment of extra troops.
Below is a short guide to what life is like for East Jerusalem Palestinians, which aims to fill in the gaps left by media reporting:
Background
Before 1947, all of Jerusalem was Palestinian. Following the UN partition of Palestine that year, the UN designated Jerusalem as an international zone. Israel overran West Jerusalem and established a de facto border known as the Green Line, expelling tens of thousands of Palestinians from that part of the city. In 1967, Israel occupied and then annexed East Jerusalem. Israel's occupation and annexation of East Jerusalem is illegal in international law.
1. Residency permits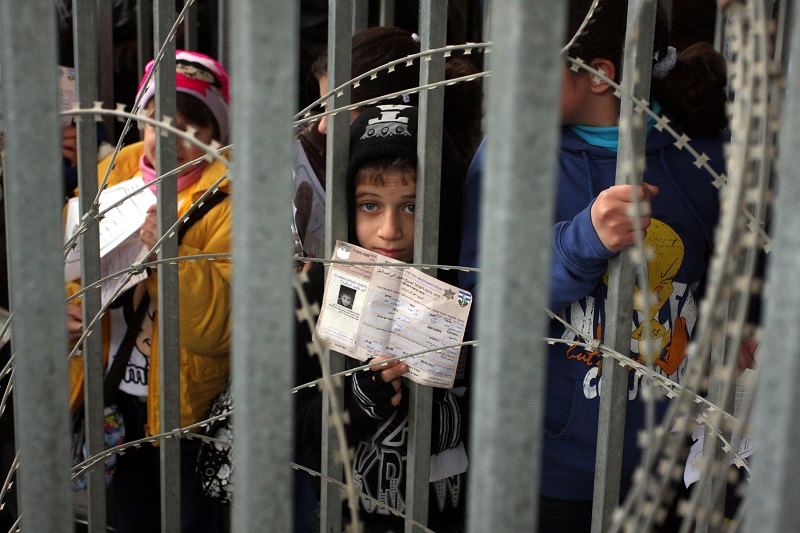 Israel has annexed East Jerusalem and claims that it is part of Israel. However, Palestinians living in East Jerusalem, while paying taxes to Israel, do not have Israeli citizenship. They have to apply for residency permits, which need to be frequently renewed. In order to have a permit renewed, Palestinians have to prove to the Israeli authorities that East Jerusalem is their 'centre of life'. This requires the provision of extensive documents, including health insurance and bills going back several years, which many Palestinians do not have.
As a result, many Palestinians who have never lived anywhere but East Jerusalem have lost their residency permits. Once deported, they are not allowed to return. Those who have lived away for more than seven years will also have their residency revoked and are not permitted to return.
The Citizenship and Entry into Israel Law bans the entry of Palestinians from the West Bank, Gaza and other designated countries into Israel and East Jerusalem for the purpose of family reunification. This has resulted in spouses being separated from each other and children from their parents. Since 2005, two years after the law was passed, more than 125,000 reunification applications have gone unprocessed.
Palestinians living in East Jerusalem who have a child must apply to the Ministry of the Interior for a residency permit for that child. Israel issues the child with a temporary permit that lasts for only two years, and must then be renewed regularly. There are currently around 10,000 Palestinian children living without permits in East Jerusalem, who are consequently denied access to services including education and healthcare.
Since 1967, Israel has revoked the residency permits of more than 14,000 East Jerusalem Palestinians. 11,000 of these were revoked between 1995 and 2013.
2. House demolitions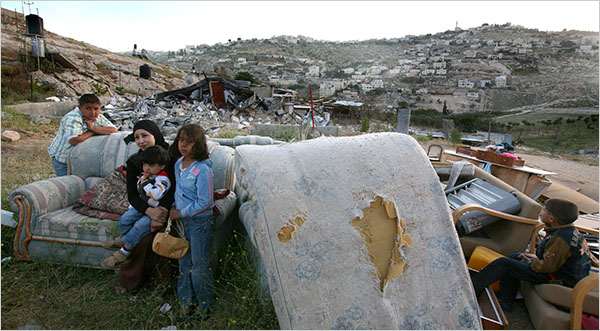 On November 4th, Israeli forces raided the East Jerusalem neighbourhood of Silwan and demolished two family homes. They claimed the houses did not have proper construction permits.
Palestinian families live in constant fear of having their homes torn down. Israel has demolished more than 27,000 Palestinian houses in East Jerusalem, the West Bank and Gaza since occupying those territories in 1967. There are outstanding demolition orders hanging over tens of thousands more homes.
In Silwan, Palestinian homes are being destroyed to make way for an Israeli tourist centre and national park. More than 1,000 Palestinians face losing their homes in Silwan alone.
It is almost impossible for Palestinians to receive construction permits from the Israeli authorities. Nearly all applications, which cost £5,000 to register, are refused.
But Palestinian families, with no new homes being built for decades in East Jerusalem, need to expand their living space. In desperation, they expand without receiving a permit and then have to live with the stress of hoping their house won't be torn down. A demolition order, if received, comes with a fine. Israeli police and army accompany the bulldozers, and families are given 15 minutes to get out of their home with as many belongings as possible. They have to pay the cost of the demolition, which runs into thousands of pounds. Those unable to afford the cost can face prison. With 70% of Palestinians in East Jerusalem living below the poverty line, some are forced to demolish their homes themselves.
House demolitions lead to families being split up, illness and psychological trauma, especially amongst children. Aid organisations provide tents as temporary accommodation for families who have lost their homes, and the living conditions are harsh. Palestinians in East Jerusalem neighbourhoods such as Silwan and Sheikh Jarrah protest peacefully every week against the threats to their communities, but these non-violent protests are mostly ignored in western media reporting.
3. Settlement building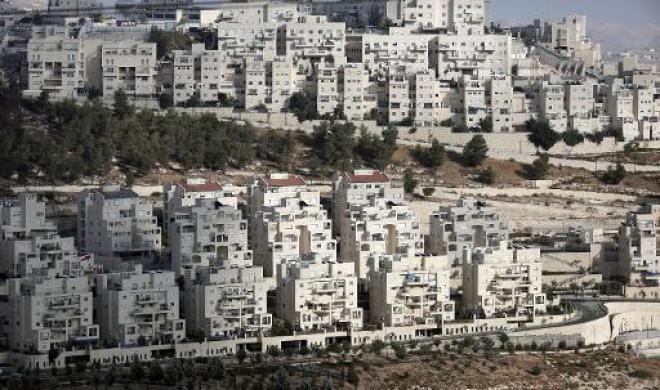 While Israeli authorities refuse planning permits to Palestinians to extend their homes, every Israeli government since 1967 has engaged in illegal settlement building in East Jerusalem.
On October 27th, Netanyahu announced that 1,000 new settlement homes would be built in the occupied city. Around 350,000 Israeli settlers live in illegal settlements in East Jerusalem. Palestinians are banned from living on the settlements which have been built on the land where their neighbourhoods once stood. The strategic construction of the settlements has resulted in East Jerusalem being physically cut off from the rest of the West Bank.
4. Violence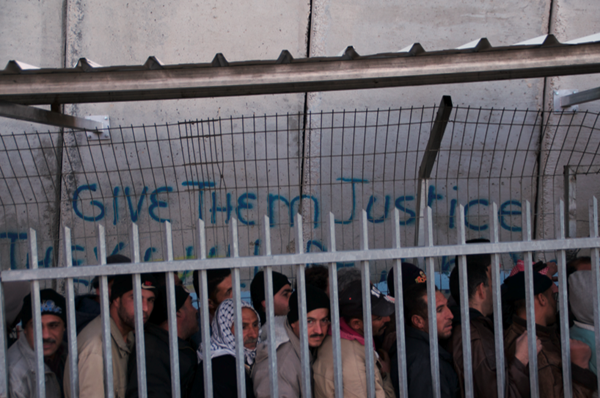 Palestinians living in East Jerusalem face ferocious and suffocating violence from the Israeli army, police and settlers. Settler violence, which includes attacks on property as well as people, usually goes unpunished. More often than not, it will be overseen by Israeli police or army members. The settlers' illegal activities take many forms. On September 30th, for example, settlers took over seven Palestinian homes in East Jerusalem during the night, evicting the families living there. The settlers were accompanied by Israeli police officers.
Right-wing lynch mobs took to the streets of Jerusalem during the summer, not for the first time, looking for Palestinians to attack. Some Palestinian victims were beaten unconscious, with Israeli police either being slow to respond or ignoring the attacks altogether. Palestinians in East Jerusalem face police and army harassment and violence during the course of their daily lives, including at the checkpoints spanning the Apartheid Wall.
Arrest and detention without charge is common, and, in the last four months, Israel has stepped up a campaign of mass arrests against East Jerusalem Palestinians. Since July, Israeli police have arrested more than 900 Palestinians across East Jerusalem, including children. The use of tear gas, skunk water (which smells of rotting flesh), drones and low-flying helicopters against East Jerusalem Palestinians has all been increased in recent months.
5. Al Aqsa Mosque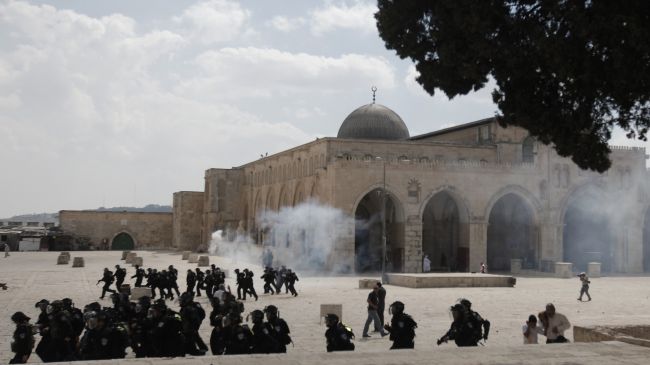 On 4th November, Israel's Housing Minister, Uri Ariel, who is a settler, told an Israeli radio station that he hopes to see a Jewish temple built in place of the Al Aqsa Mosque. Moshe Feiglin, a Likud member of Parliament and also a settler, has repeatedly called for the destruction of the Al Aqsa mosque and the construction of a 'Third Temple' in its place. Feiglin enters the Al Aqsa compound every month, accompanied by other settlers and armed police who keep Palestinians out and prevent them from praying.
Yehuda Glick, the extremist rabbi who was shot earlier this month, also belongs to a group which advocates for the destruction of the mosque and its replacement with a 'Third Temple'. Glick and his followers regularly storm the mosque compound and roam its courtyards, often guarded by armed police. In 2014 alone, Glick and his group of settlers entered the compound in January, February, twice in June, July and August. Palestinians who attempt to stop the break-ins face arrest.
These are incidents in October alone: Israeli soldiers and settlers invaded the yards of the mosque, attacking and injuring worshippers, with gas bombs being thrown by the soldiers (Oct 9th); hundreds of Israeli police raided the compound firing stun grenades, tear gas canisters and rubber-coated steel bullets (Oct 13th); the Israeli army invaded the mosque, firing tear gas and blockading unarmed Palestinians inside.
In the preceding weeks, Israeli forces had barred Palestinians from entering the mosque compound and facilitated the entry of right-wing Israeli extremists. Journalists ignore these attacks, not just when they happen, but have also failed to mention them when reporting on the shooting of Glick, leaving their reports devoid of context and background. Compounded with their inability to provide information about the daily grind of occupation faced by East Jerusalem Palestinians, and the attempts by Israel to force them from the city, their reports can only be described as fundamentally misleading.