Legendary boxer Muhammad Ali (formerly known as Cassius Clay) was introduced to the Nation of Islam by black-rights activist Malcolm X. In 1964, Malcolm X embraced mainstream sunni Islam after realising the heretical nature of the Nation of Islam cult when he traveled to Makkah to perform the pilgrimage of Hajj. Muhammad Ali sided with the Nation of Islam's leader Elijah Muhammad whom he believed to be a messenger of God and fell out with his old friend Malcolm, a move he would later regret.
40 years on, he described the fallout as one of the mistakes he regrets most in his life:
Turning my back on Malcolm was one of the mistakes that I regret most in my life. I wish I'd been able to tell Malcolm I was sorry, that he was right about so many things. But he was killed before I got the chance. He was a visionary ahead of us all….I might never have become a Muslim if it hadn't been for Malcolm. If I could go back and do it over again, I would never have turned my back on him.
On February 21st, 1965, Malcom X was assassinated by gunmen believed to be from the Nation of Islam as he was on the verge of exposing the corruption of the false prophet Elijah Muhammad. In 1975, Muhammad Ali left the Nation of Islam to join the mainstream Islamic faith.
Here are 10 photos of the two legends and friends together: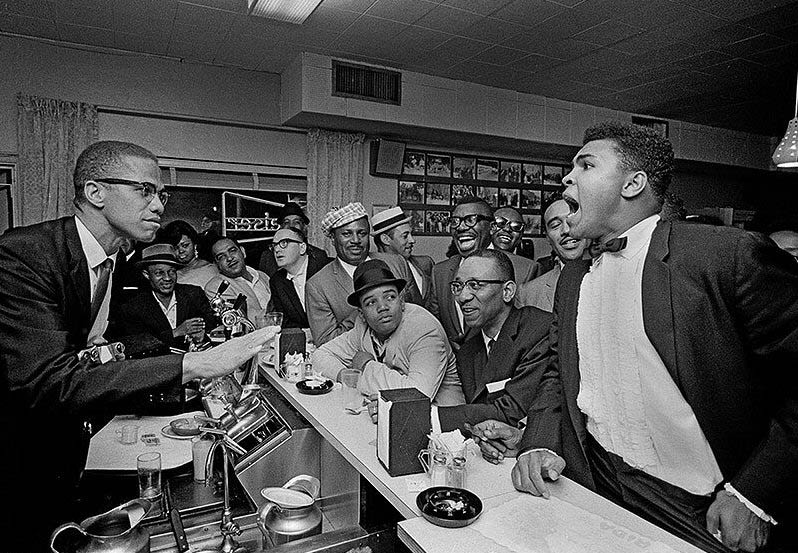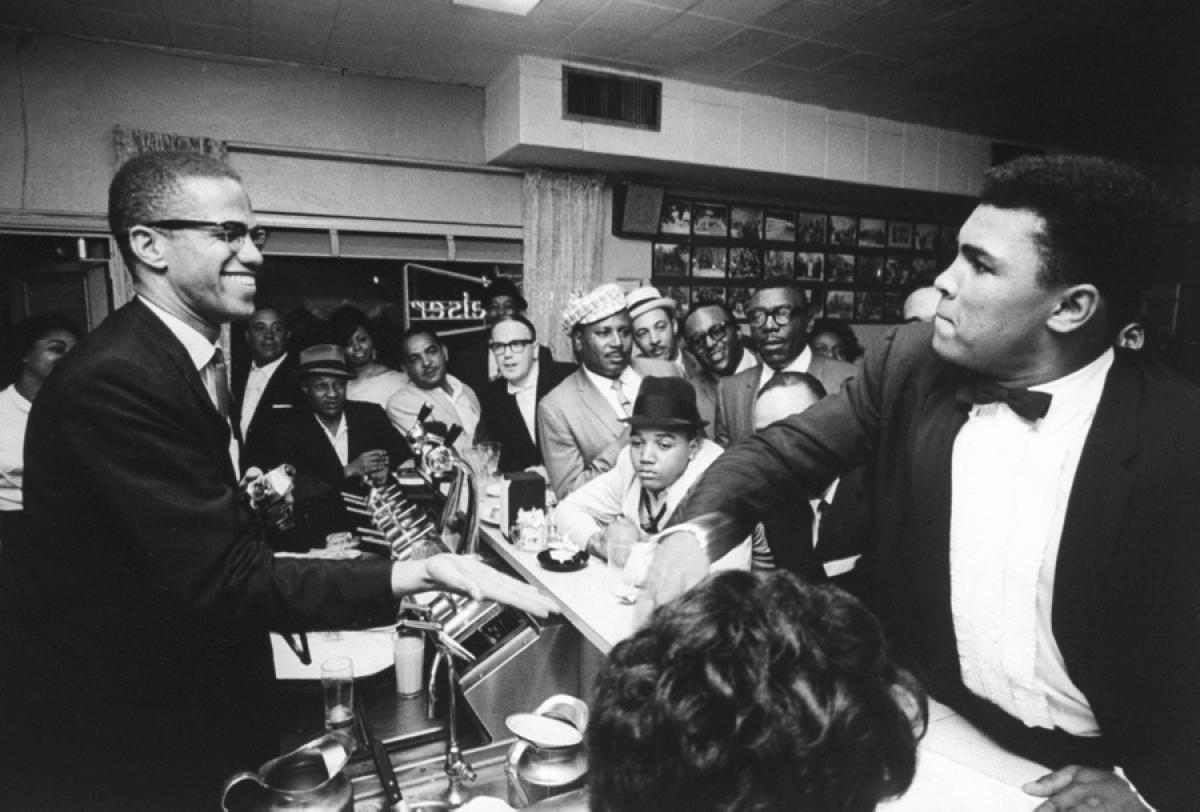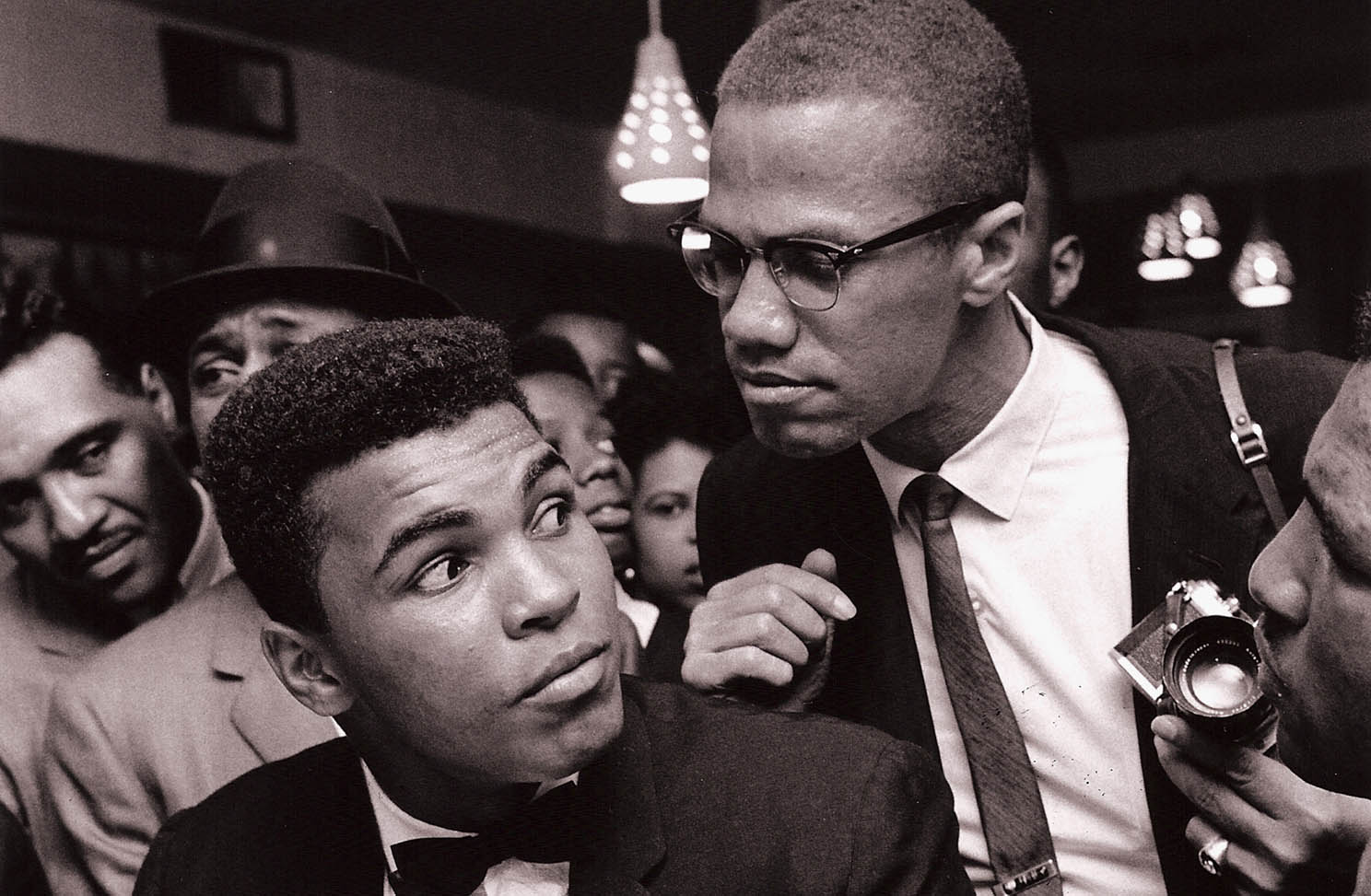 Above Photos by Bob Gomel