You've probably seen the Taraweeh broadcasts on TV from the Masjid Al Haram but have you every wondered what the Imams see?
This is what you'll see on TV: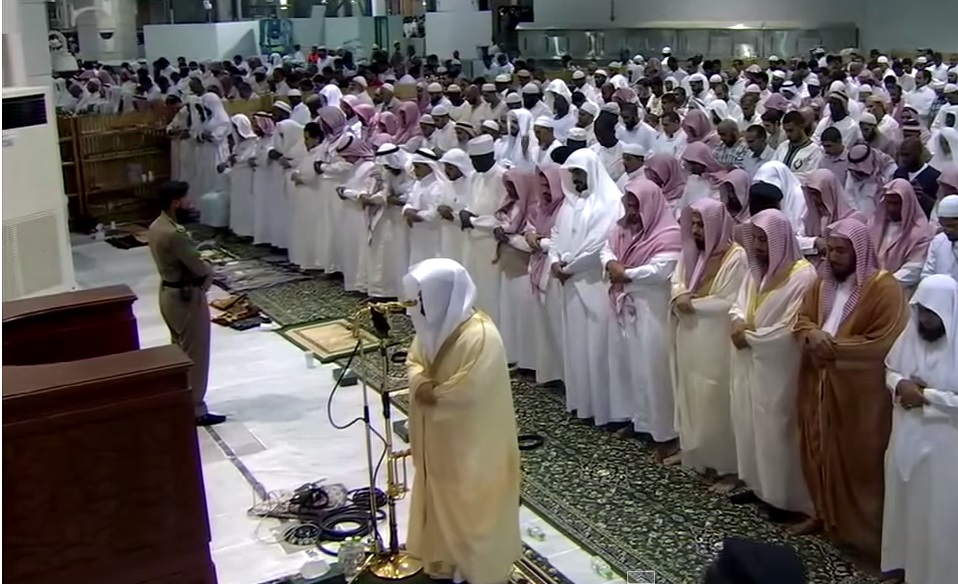 And this is what it looks like from behind: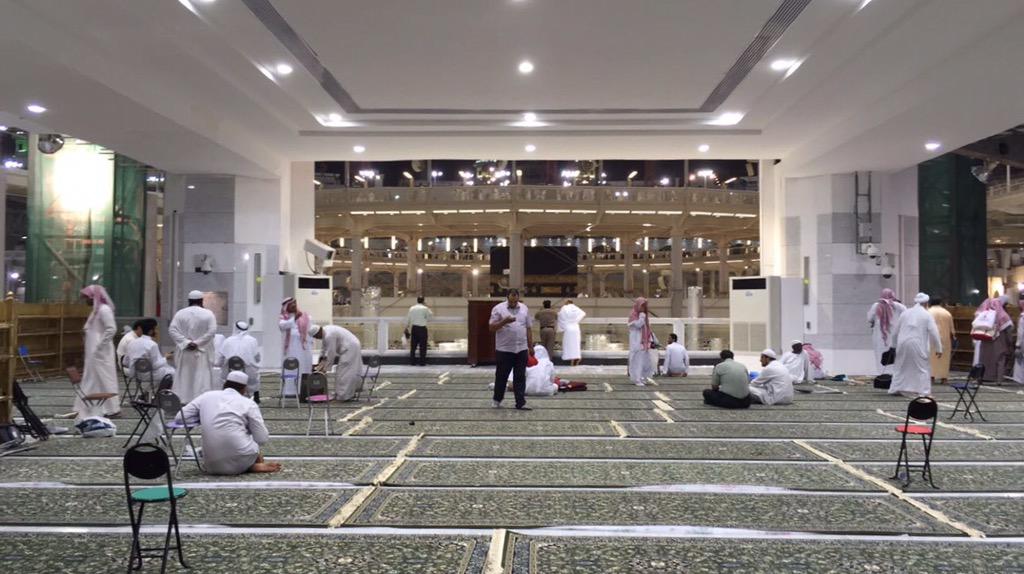 Photo: @hsnalmalki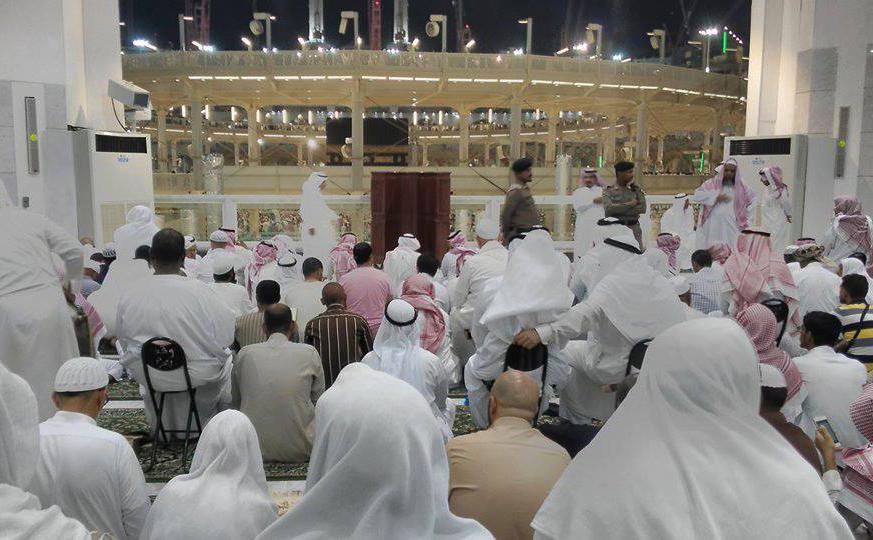 Photo: @habibies
The Imams lead the prayers from behind this wooden mihrab: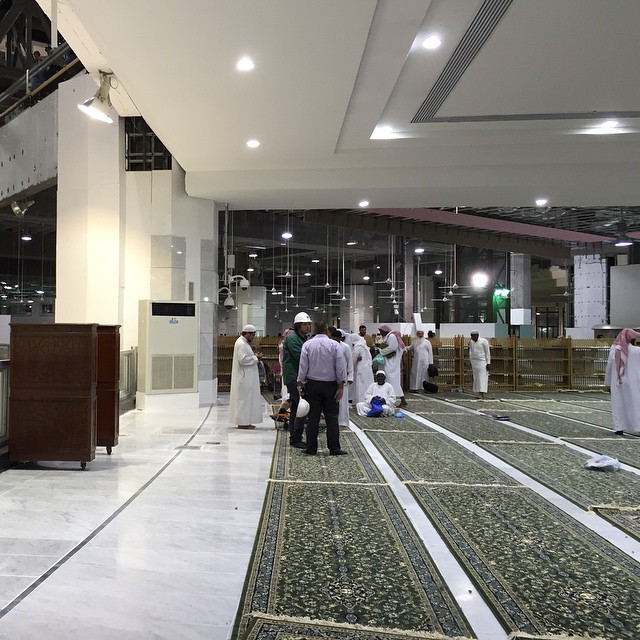 Photo: @meccamoon
It has wheels so it can be easily moved when Taraweeh is not taking place: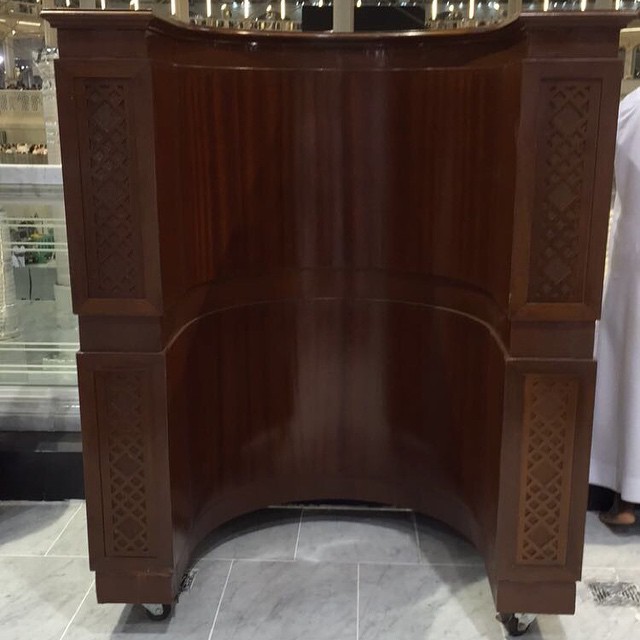 Photo: @meccamoon
Overlooking the Ka'bah: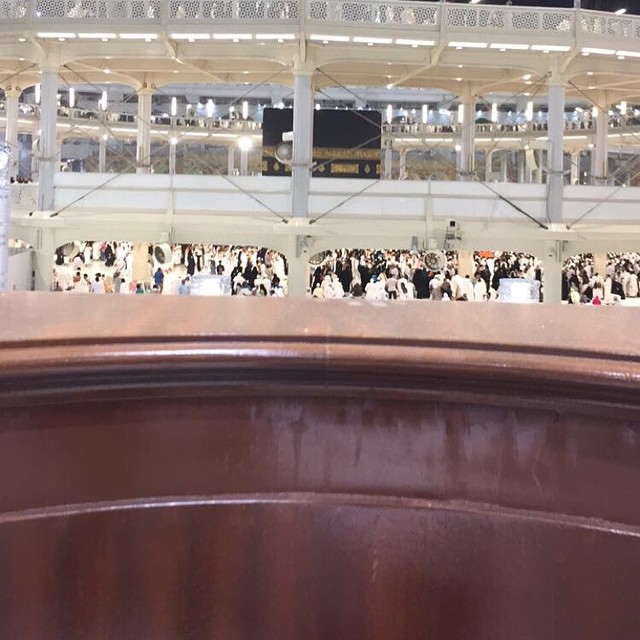 Photo: @meccamoon
Leading thousands of people in prayer in the biggest Mosque in the world is no easy task. May Allah bless all the Imams of the Haramain. Ameen.