Looking for an appetiser that's easy to make and tastes great for Iftar? Here's a foolproof recipe that requires very little prep and cook time.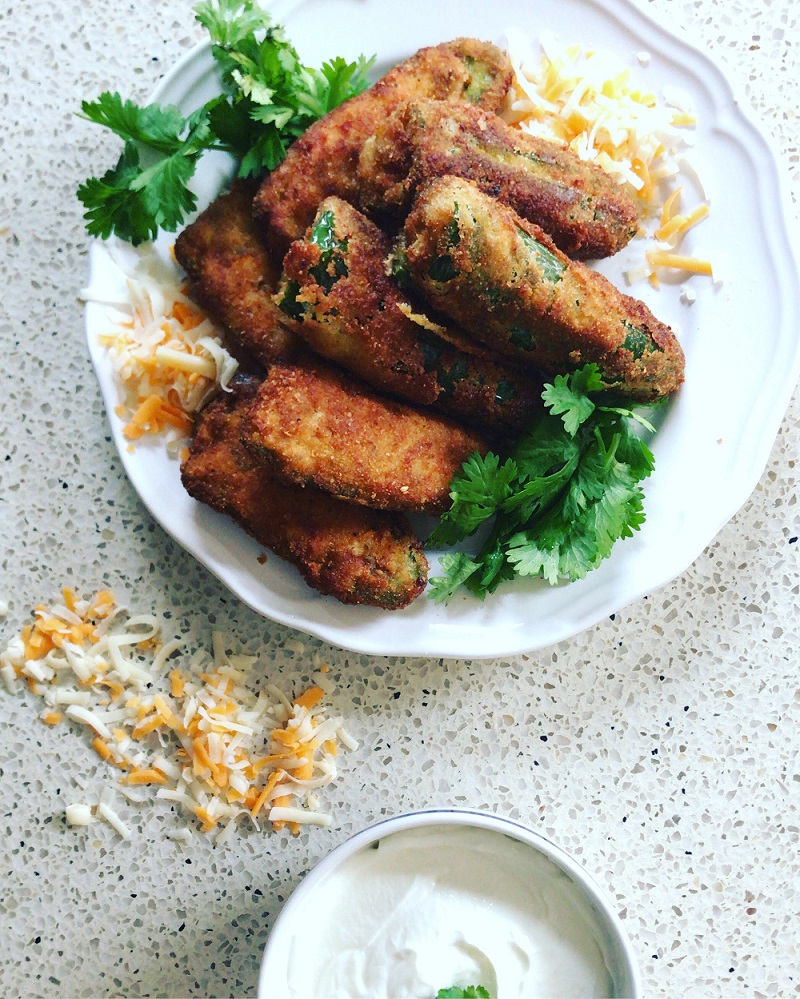 Jalapeño Poppers
You'll need:
5 jalapeños, whole or cut into halves
1/4 cup cooked taco meat, seasoned with your favourite taco seasoning
1/4 cup plain cream cheese, softened
1/4 cup texmex shredded cheese
Chives or green (onions) to garnish
Instructions:
1.  In a small bowl, combine everything except the jalapeños.
2.  Deseed the jalapeños either cutting them in half or slitting them on one side to keep them whole. Wash the jalapeños after deseeding if you prefer them as mild as possible.
3. Use a butter knife to fill the jalapeños, set aside.
4.  In two plates, put about 1/4 cup of bread crumbs and 3T of flour. In a bowl, crack one egg and mix to scramble.
5.  Dip the jalapeños first in flour, then into the egg, and finally the breadcrumbs. Repeat until they've all been coated.
6.  Heat a skillet on high, dill with about 2 inches of oil. Alternatively, you may deep fry, air fry, or even bake (on 350C until golden brown on both the top and bottom).
7.  When the oil is warm (drop a pinch of breadcrumbs in, if they sizzle, it's ready).
8.  Fry them a few at a time, being sure not to overcrowd the pan or they won't crisp as nicely.
9.  Remove to a paper towel lined plate when both sides are golden brown.
10.  Serve warm with sour cream or even Greek yogurt, topped with finely chopped chives or green (spring) onions.
11.  If you're making them ahead, you may stuff them and fry/bake just before serving or, reheat in the oven – avoid using the microwave as they will lose crispness and become soggy.
Check out @threecupschai on Instagram for a how-to video (found in the highlights!)
Enjoy and don't forget to say Bismillah!