A group of Muslims in Hounslow, England launched a campaign called Shoebox 4 Syria aiming to send 10,000 shoeboxes full of toys and gifts to the children of Syria in time for Eid Al Fitr 2015. The idea was simple, find a shoebox, fill it up with toys and gifts and label it with what age group it's for.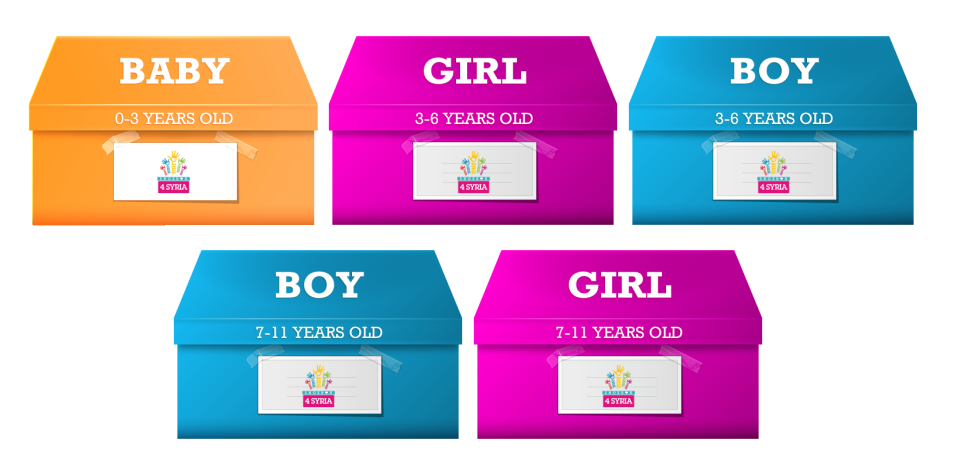 Collection points were set up all over Britain in places such as London, Cardiff, Leicester, Liverpool, Oxford, Bolton, Manchester, Birmingham, Leeds and Bristol.
And the response they received was truly amazing! First there were a few…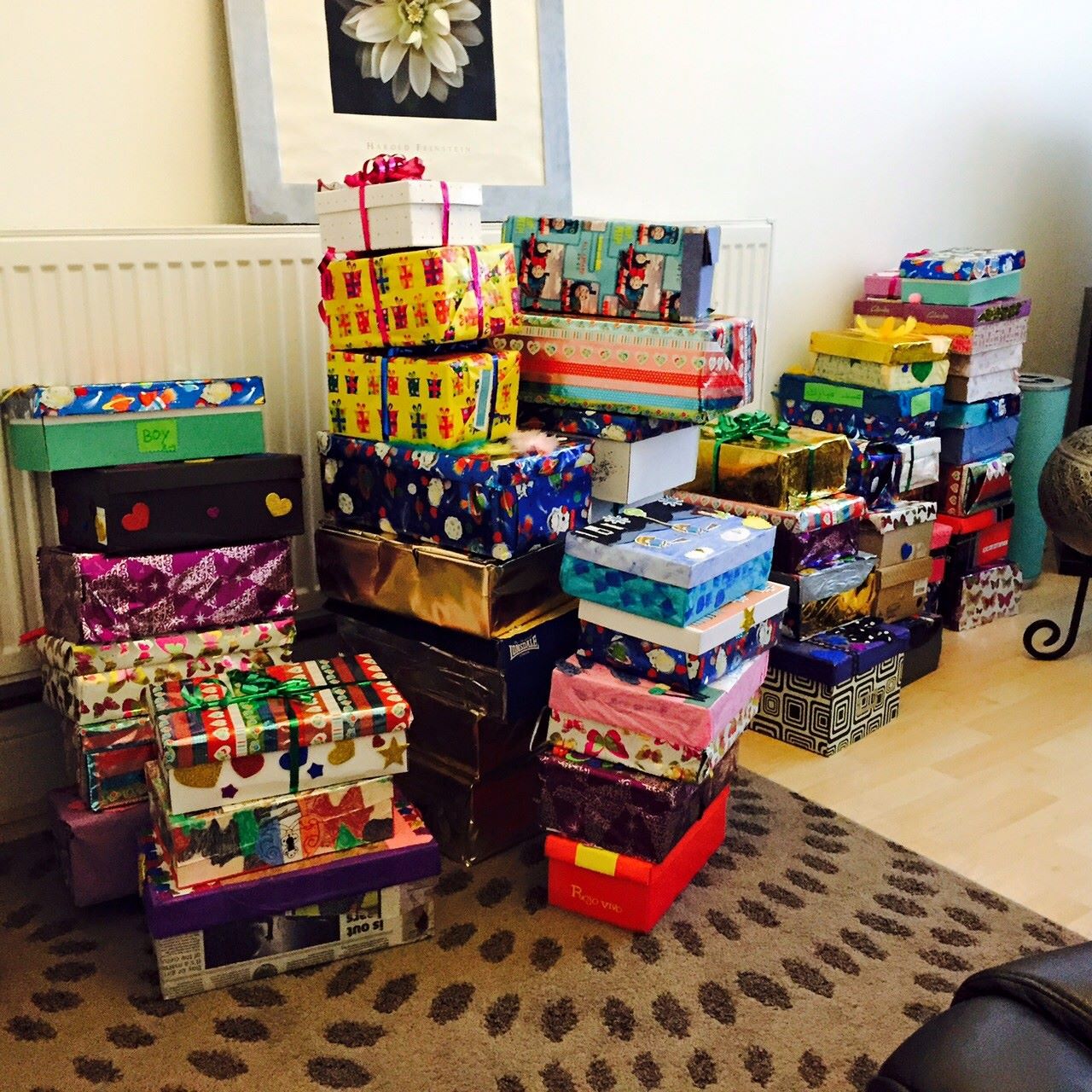 Then there were some more…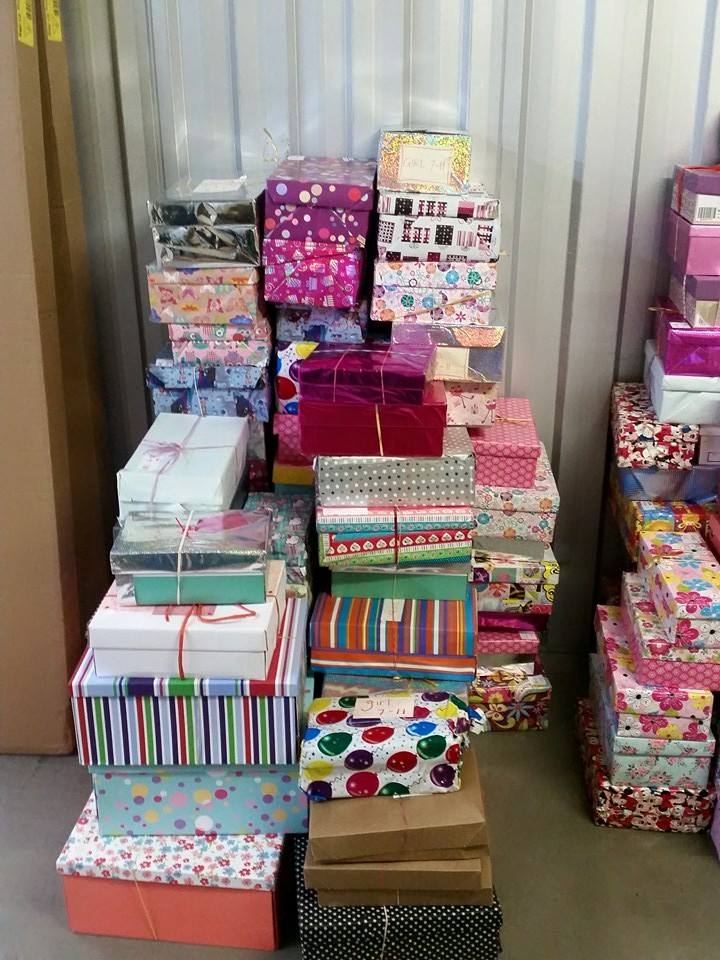 And then a whole lot more..Masha Allah!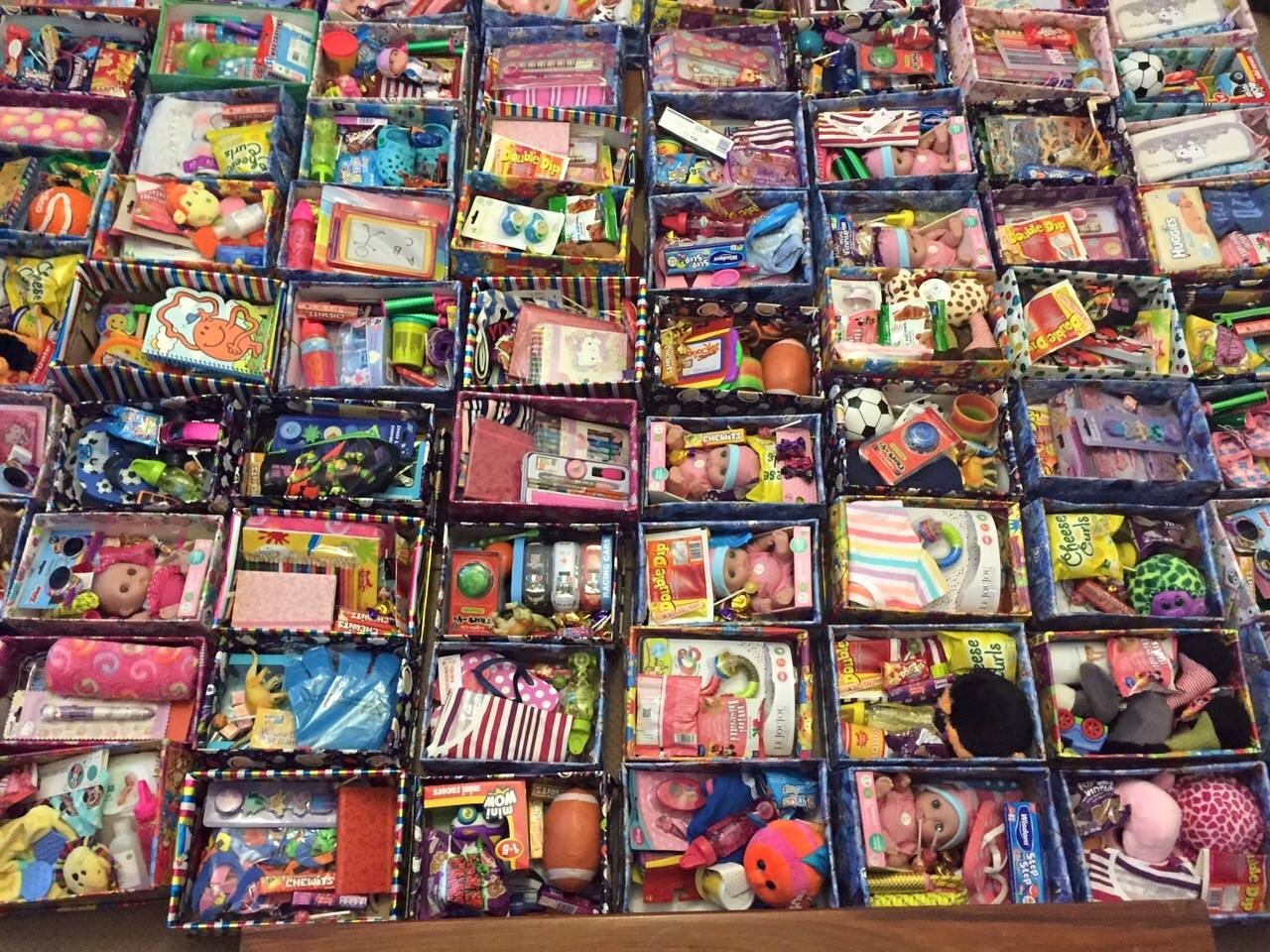 Cars were filled up: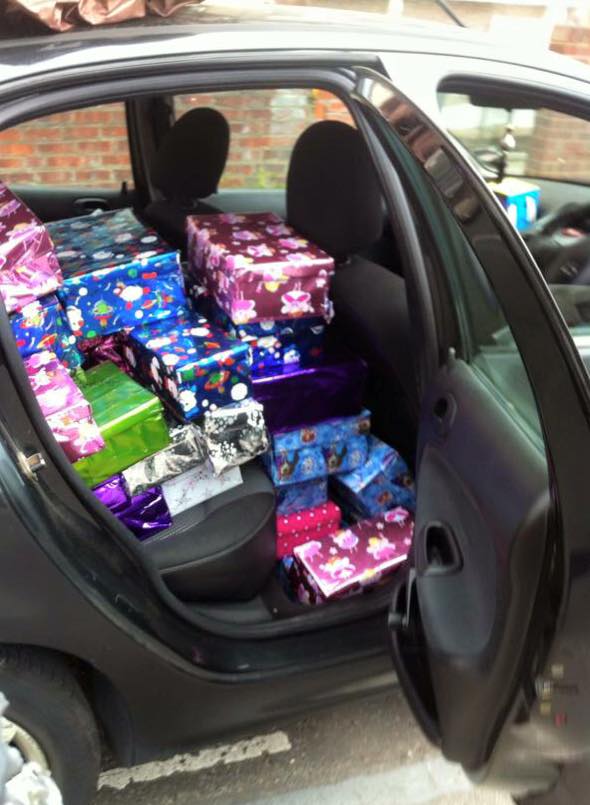 And so were vans: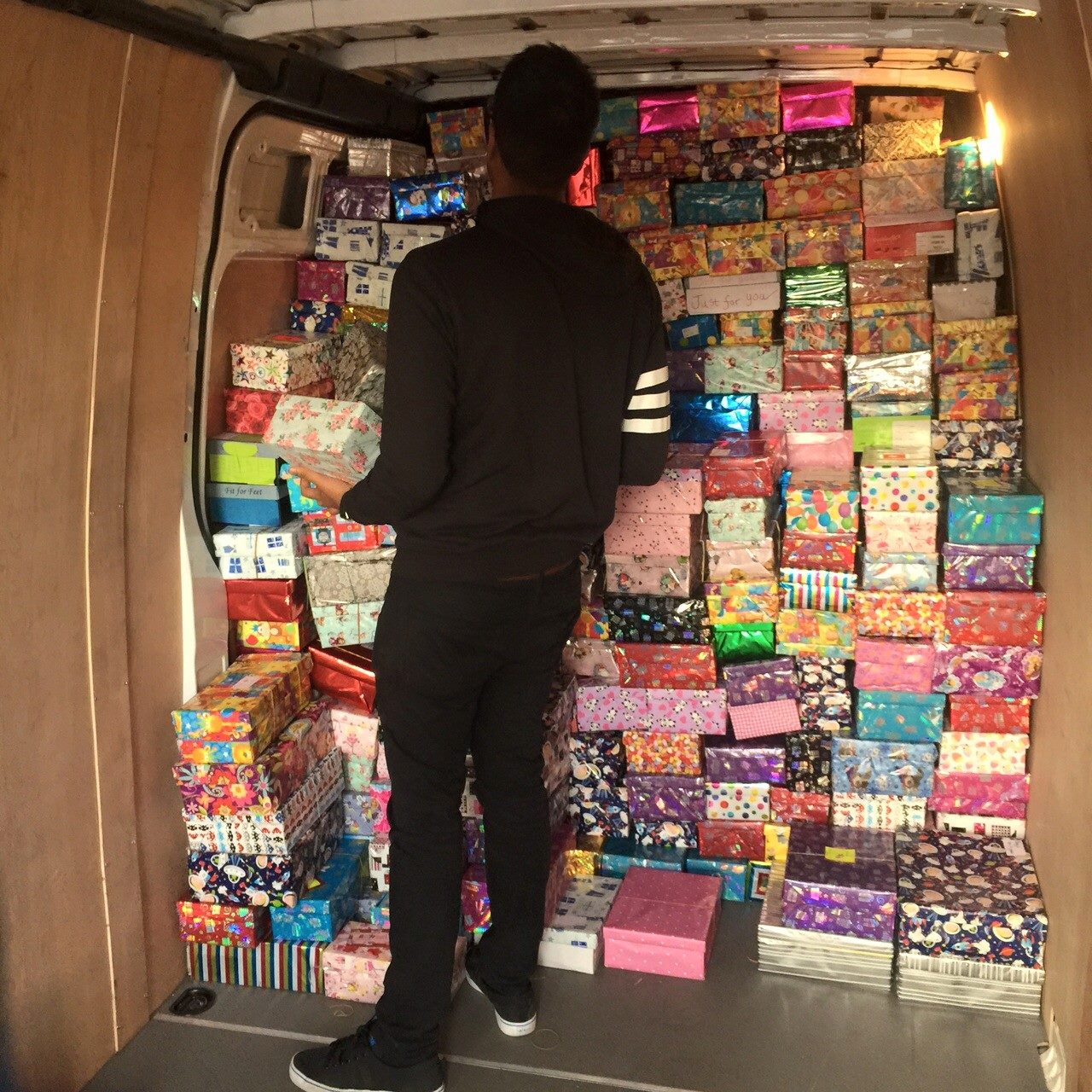 Storage spaces also started to get full: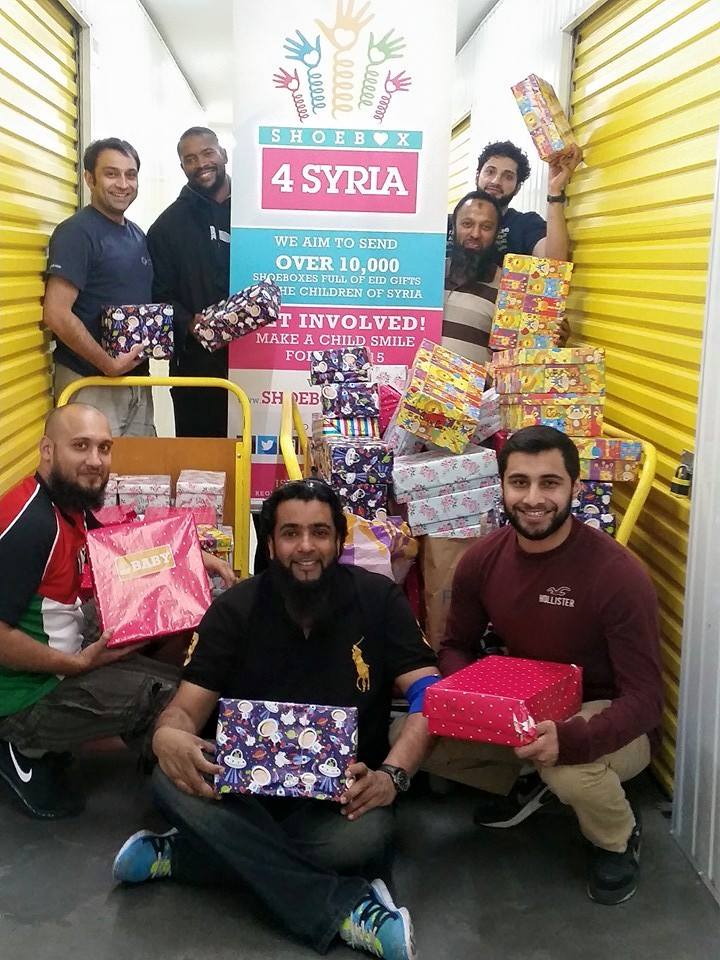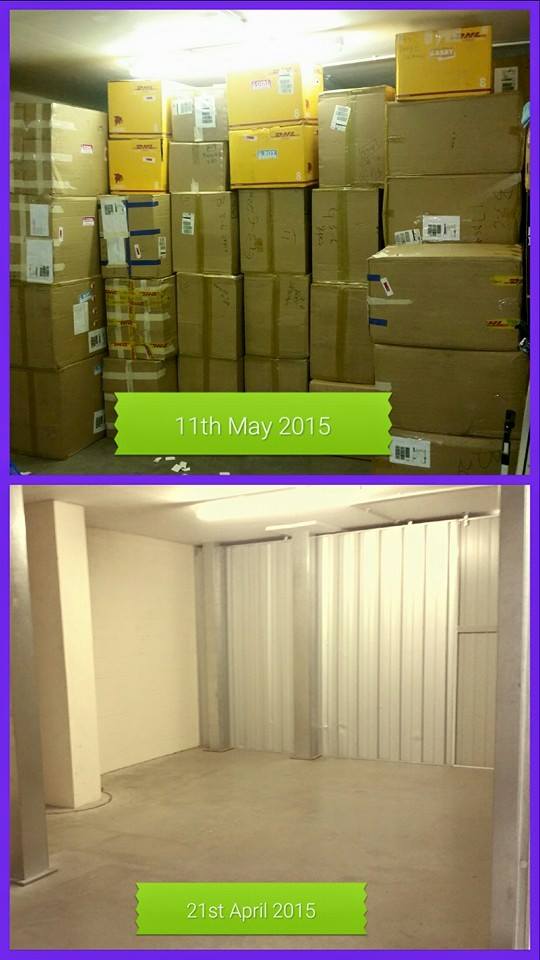 Some children wrote Eid letters to the children of Syria: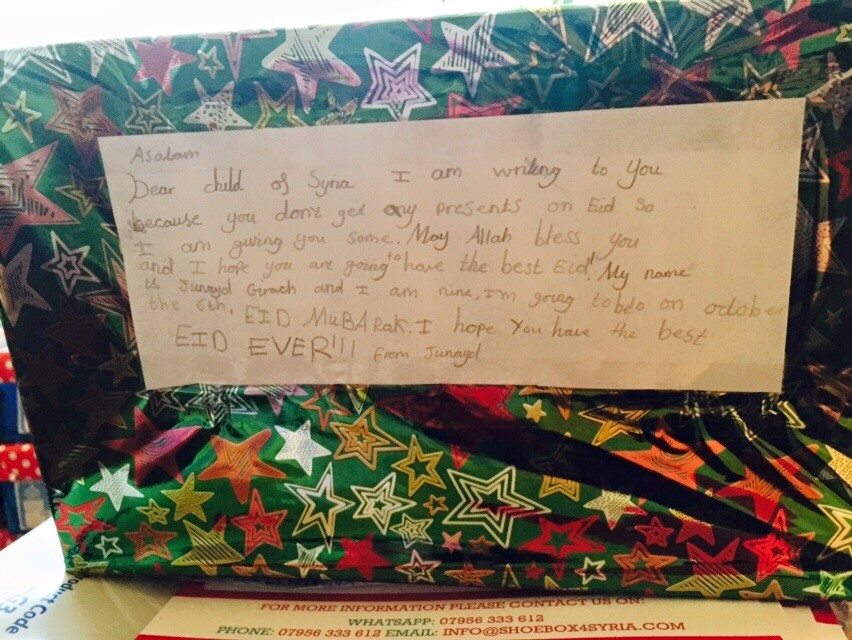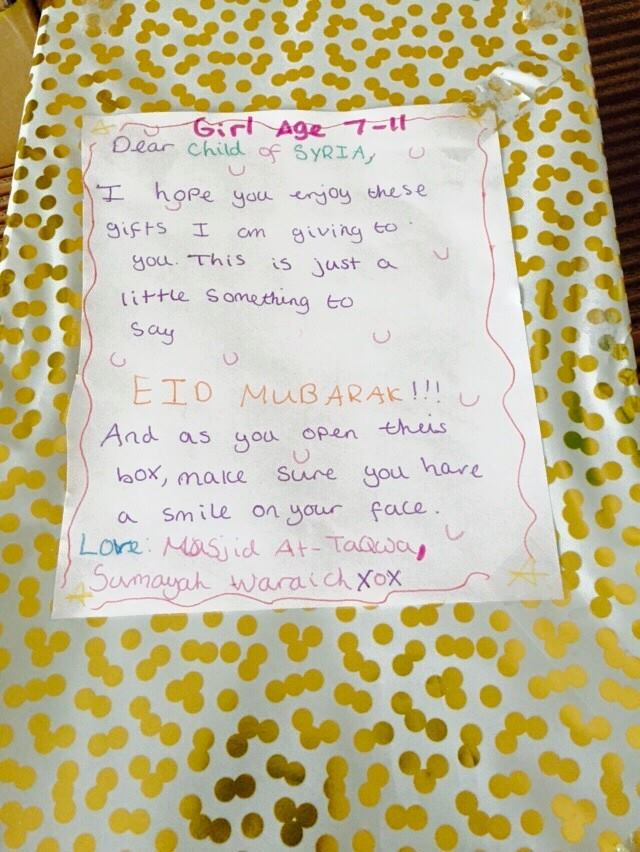 Including this beautiful message by Muhammad Usman from Leicester:
Eid Mubarak! To my little brother enjoy your toys. I hope you have a happy Eid. I pray we meet in Jannah.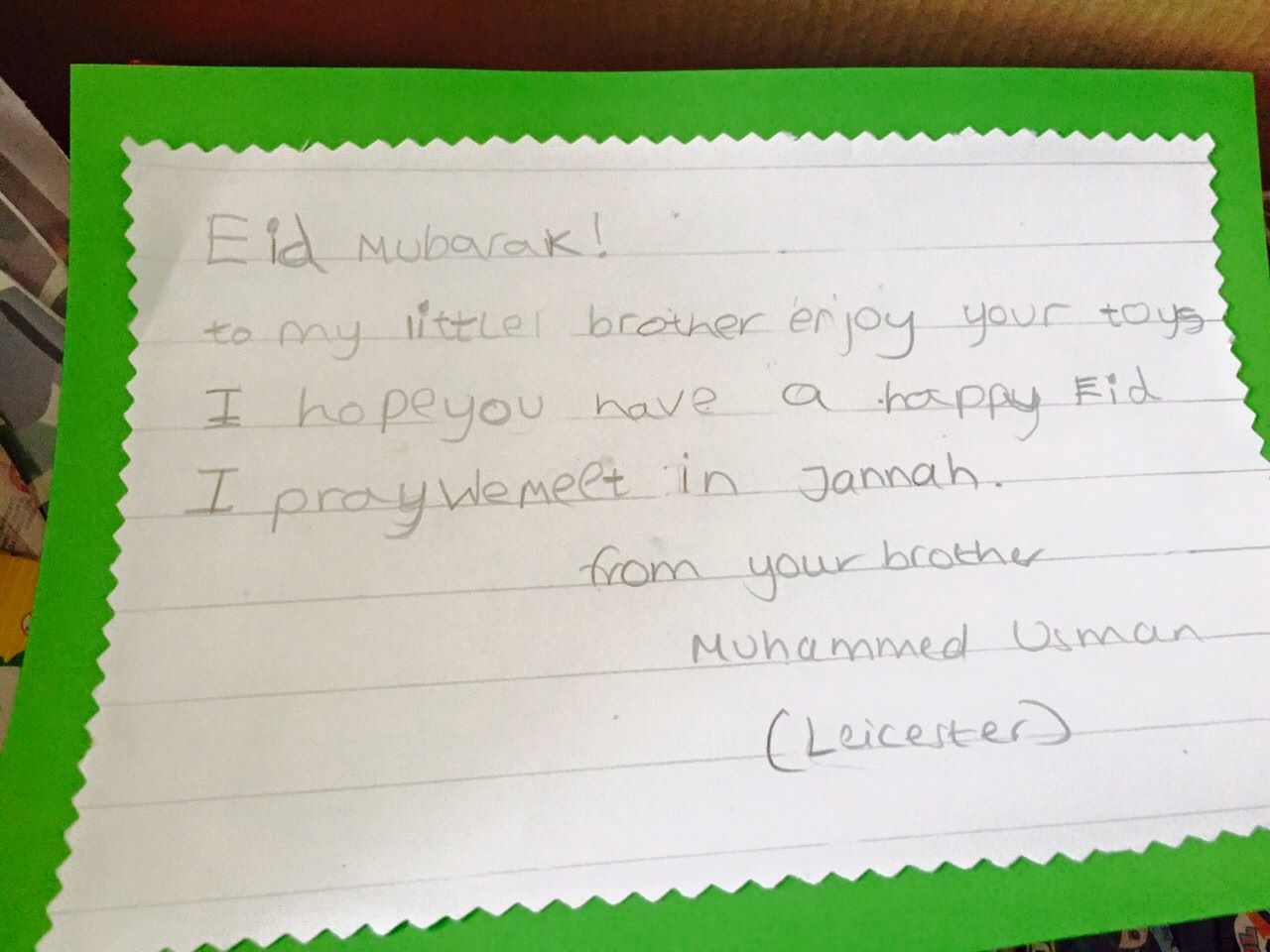 Gifts also came in from outside Britain from places such as:
Portugal: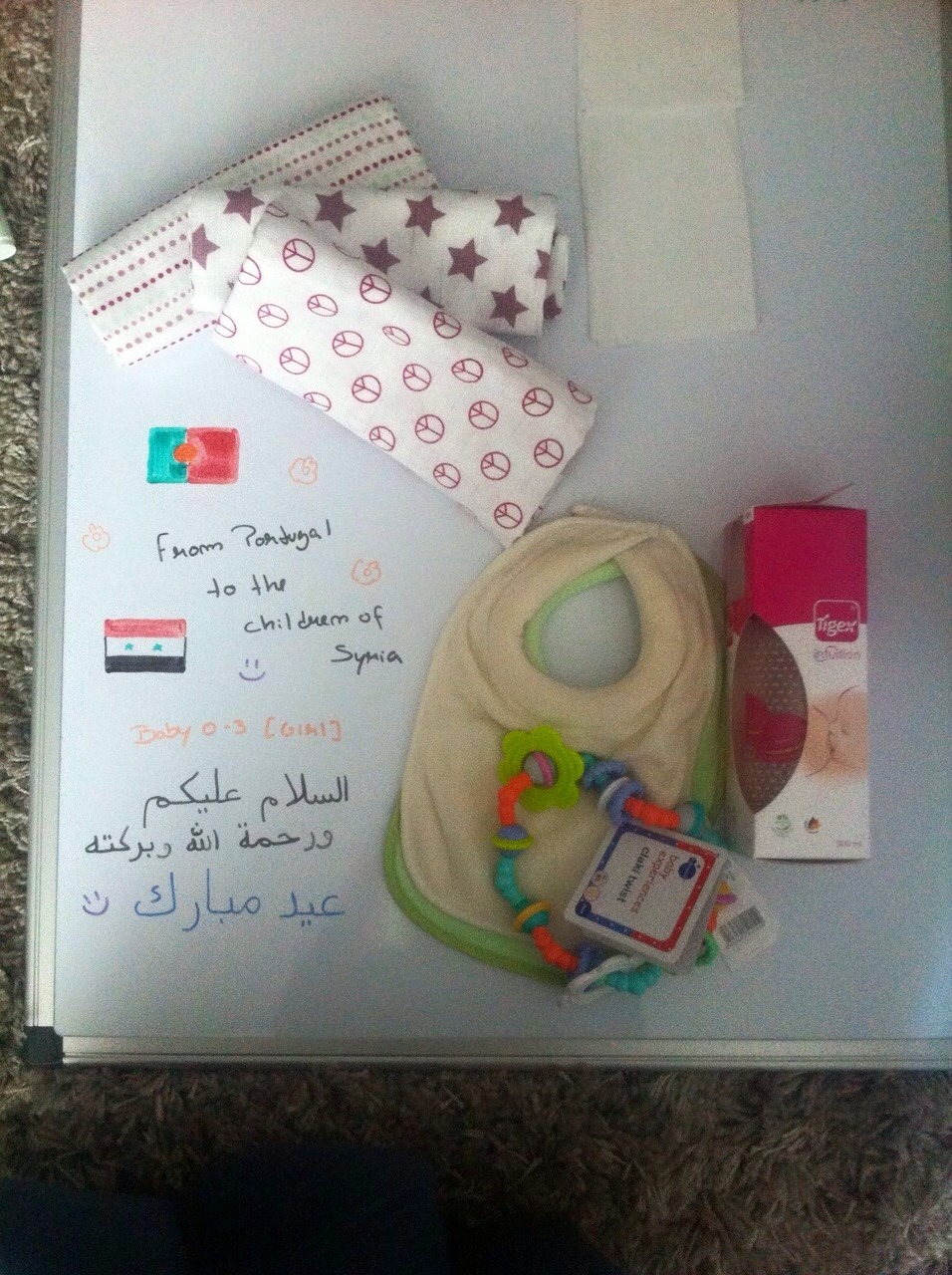 Holland: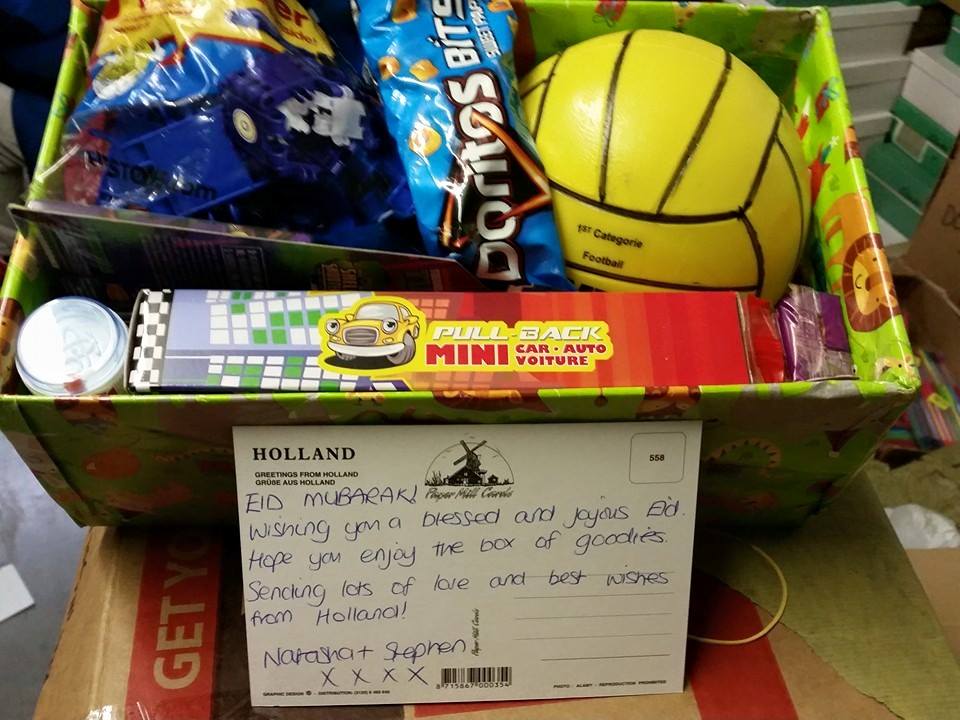 And Singapore!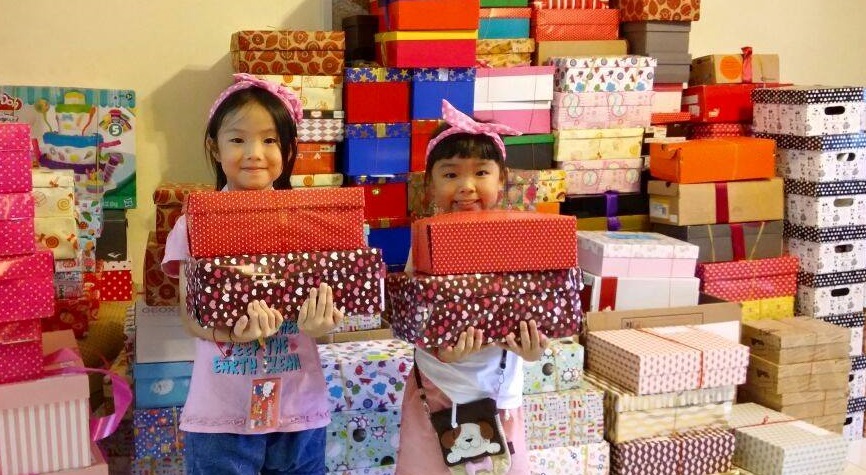 Finally, volunteers were on hand to load over 20,000 shoeboxes onto two large containers ready to be sent to the Turkish-Syria border: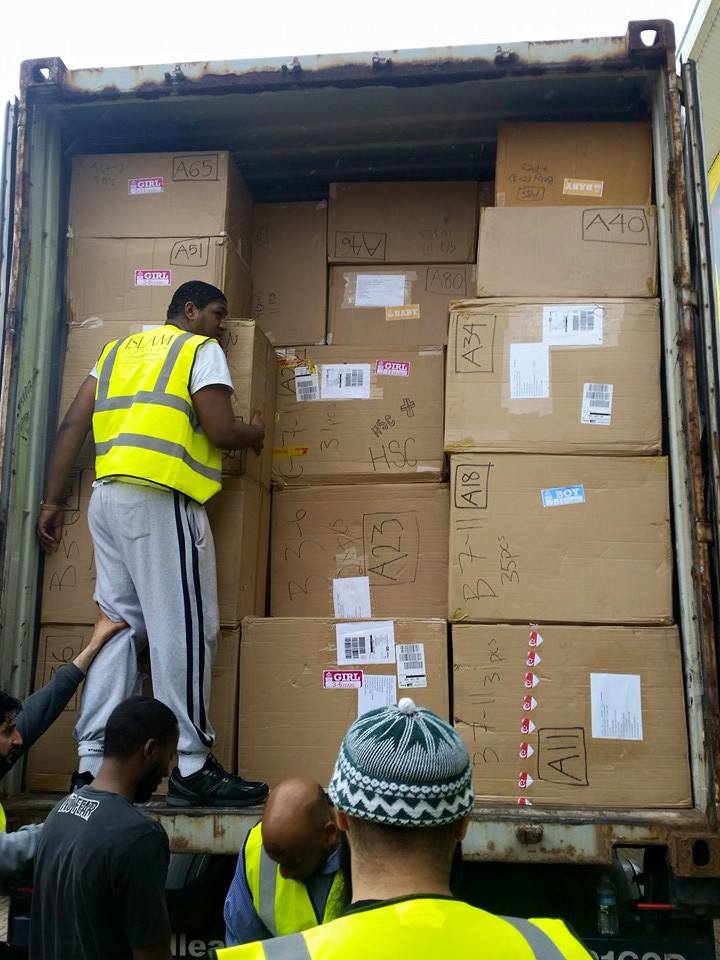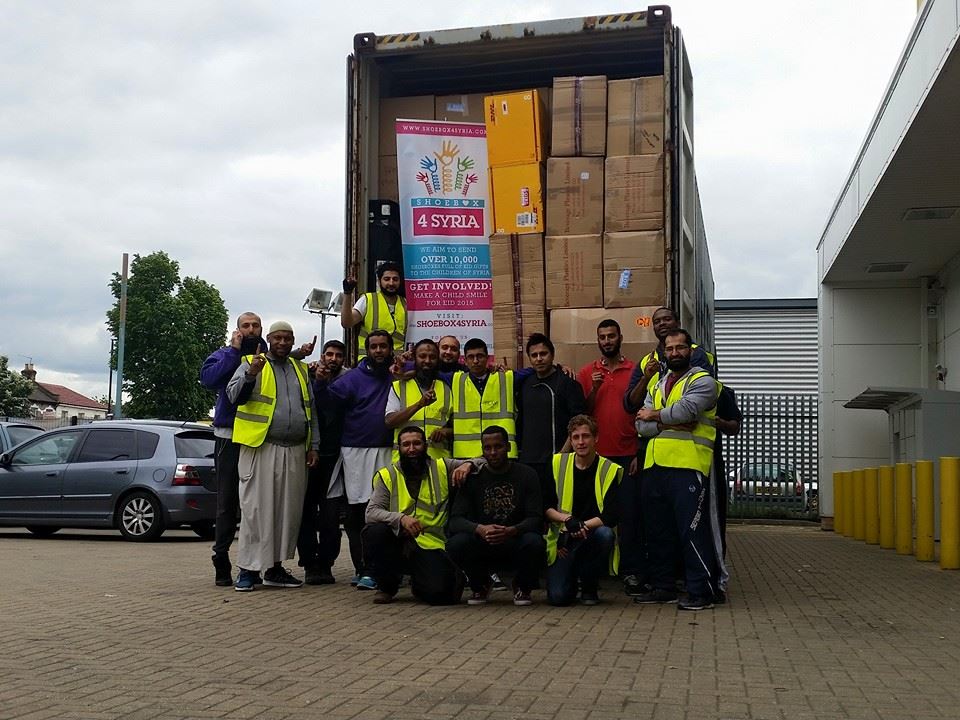 Masha Allah. May Allah reward the organisers, volunteers and all those who took part. This project will make over 20,000 Syrian children smile this Eid insha Allah.
To find out more about the project and to see the shoeboxes being distibuted, like Shoebox4Syria's Facebook page or visit: www.shoebox4syria.com
By Abu Safiyyah